FEATURES

Unlocking the Mystery of the Oxygen Catastrophe
Japan Team Determines More Accurately When and How Earth Saw Rise in Atmospheric O2 Density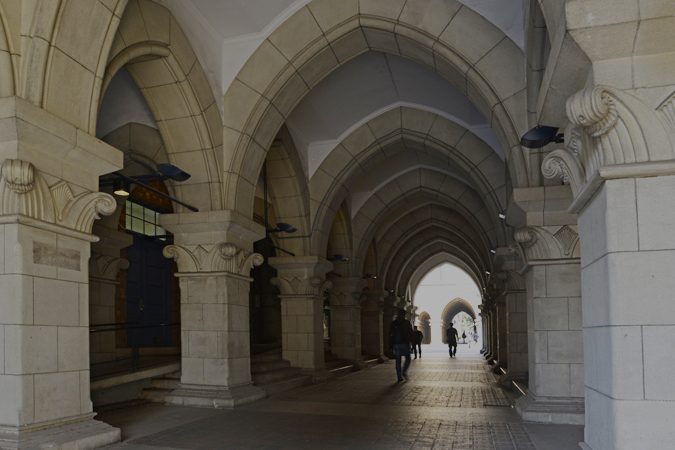 Lecturer Yasuhito Sekine of the University of Tokyo and his colleagues have defined the circumstances and mechanism of the oxygen catastrophe, a prehistoric swell in the concentration of atmospheric oxygen.
Previous studies hypothesized the concentration rose sharply 2 billion to 2.4 billion years ago. Based on its analysis of osmium, a platinoid element, sampled from ground strata in Ontario, Canada, Sekine's group found that the increase occurred about 2.3 billion years ago, a period of transition from the Huronian Glaciation to climatic recovery, as a result of the massive growth of photosynthetic life facilitated by heavy warming.
The group's research was carried out in collaboration with Katsuhiko Suzuki of the Japan Agency for Marine-Earth Science and Technology (JAMSTEC), an independent research institution.
The new findings were published in the journal Nature Communications (electronic edition: October 12, 2011). Sekine teaches at the University's Department of Complexity Science and Engineering, Graduate School of Frontier Sciences.
Department release/press release (Japanese)
Paper
Yasuhito Sekine, Katsuhiko Suzuki, Ryoko Senda, Kosuke T. Goto, Eiichi Tajika, Ryuji Tada, Kazuhisa Goto, Shinji Yamamoto, Naohiko Ohkouchi, Nanako O. Ogawa, Teruyuki Maruoka, "Osmium evidence for synchronicity between a rise in atmospheric oxygen and Palaeoproterozoic deglaciation", Nature Communications, 2: 502, (2011): 1?6, doi:10.1038/ncomms1507
Article link
Links