FEATURES

The assassin with a tail
H. pylori's CagA protein structure elucidated for the first time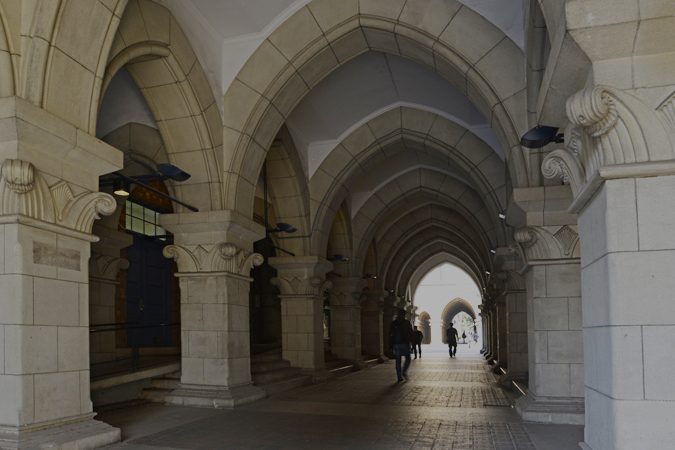 Stomach cancer is the second-greatest killer among cancers, responsible for some 700,000 deaths worldwide each year. The principle cause of this cancer, and focus of much recent research, is the bacterial oncoprotein CagA, injected into stomach cells by the bacteria Helicobacter pylori from its position attached to the stomach lining.
It was known that CagA induces cells to become cancerous by interacting with a variety of molecules in stomach cells and upsetting the cellular metabolism. But why does CagA, a foreign body, have this ability?
It is well known that protein function and structure are deeply interrelated. Professor Masanori Hatakeyama's research group at the University of Tokyo's Graduate School of Medicine, working with Dr. Toshiya Senda's group at National Institute of Advanced Industrial Science and Technology (AIST), succeeded in determining the 3D structure of CagA using X-ray crystallography and NMR spectroscopy.
CagA has a unique form, consisting of a structured N-shaped "body" and an intrinsically disordered "tail." Once it has infiltrated its way inside a stomach cell, a basic patch-like section of the CagA protein attaches to the acidic cell membrane interior surface through electrostatic interaction, its tail hanging freely. Intracellular enzymes, using a characteristic series of amino acids on the CagA tail as a marker, then attach a phosphoric acid group to the tail. This works as a camouflage, and cellular proteins interact with CagA, not realizing that it is a foreign body. The CagA tail, which does not usually have a fixed form, then conveniently transforms into a shape that allows it to interact effectively with particular proteins, and efficiently to send the cellular metabolism into overdrive.
This research, which has for the first time elucidated the structural basis by which CagA induces cells to become cancerous, will be of great value in developing new medicines targeting CagA and new strategies for treating stomach cancer.
(Public Relations Division, The University of Tokyo, Azusa Minamizaki, Euan McKay.)
Department release/press release (Japanese)
Paper
Takeru Hayashi, Miki Senda, Hiroko Morohashi, Hideaki Higashi, Masafumi Horio, Yui Kashiba, Lisa Nagase, Daisuke Sasaya, Tomohiro Shimizu, Nagarajan Venugopalan, Hiroyuki Kumeta, Nobuo N. Noda, Fuyuhiko Inagaki, Toshiya Senda, and Masanori Hatakeyama
"Tertiary Structure-Function Analysis Reveals the Pathogenic Signaling Potentiation Mechanism of Helicobacter pylori Oncogenic Effector CagA"
Cell Host & Microbe 12, 20-33, July 19, 2012. doi:10.1016/j.chom.2012.05.010
Article link
Links
Department of Pathology, Immunology and Microbiology
Division of Microbiology (Hatakeyama Laboratory)
National Institute of Advanced Industrial Science and Technology (AIST)