FEATURES

Exploring the sea environment through seawater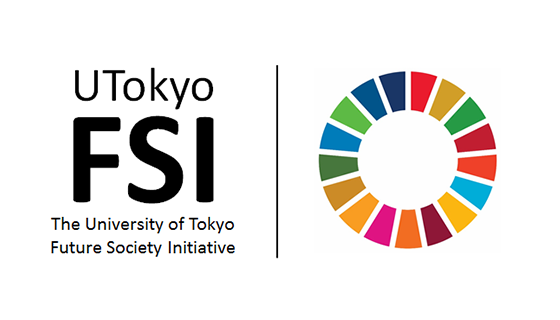 This is a series of articles highlighting some of the research projects at the University of Tokyo registered under its Future Society Initiative (FSI), a framework that brings together ongoing research projects that contribute to the United Nations Sustainable Development Goals (SDGs).
FSI Project 027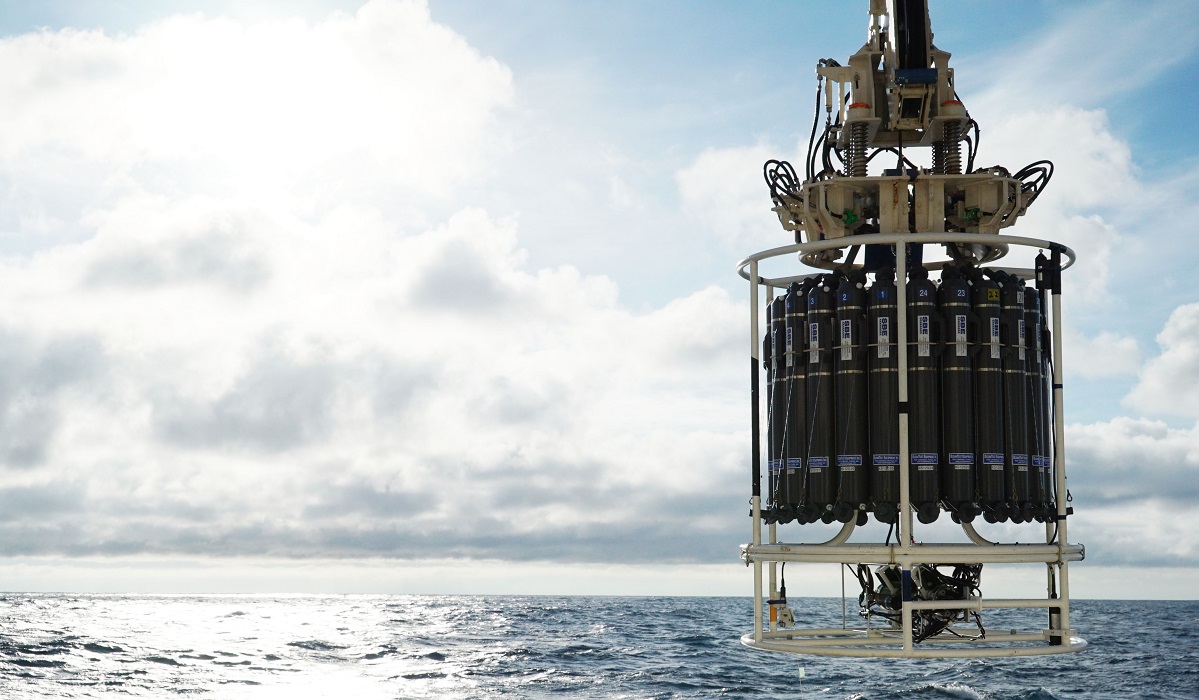 Living in a country surrounded by the ocean, one would expect people in Japan to be very familiar with this great body of water, but researchers know that's not necessarily the case. According to Associate Professor Susumu Yoshizawa, "The ocean is so vast that to access it involves a huge cost, which is why there is still a lot we don't know about it." For example, what living organisms exist in the ocean? Where and how many? There is a limit to how even such basic questions can be answered scientifically. That said, if Yoshizawa's ongoing research methodology is applied, new answers to such questions may be found.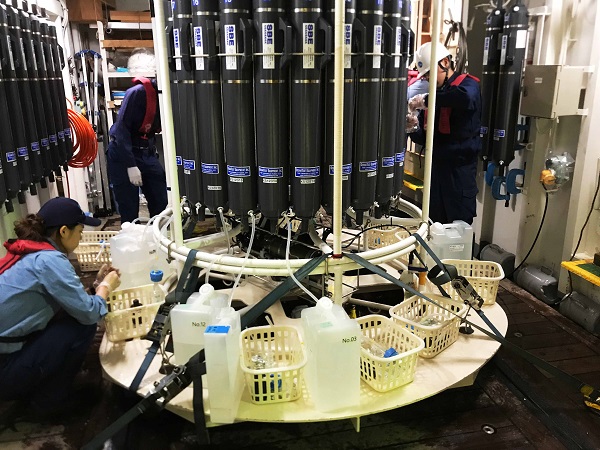 That methodology is called Ocean DNA. It applies the latest DNA analysis technology to study seawater, which contains the body parts or excrement or secretions of various ocean fish species, to get a handle on the ocean environment. Yoshizawa said this method is made possible not only by the rapid advancement of DNA analysis technology, but also by the Atmosphere and Ocean Research Institute's mitochondria database that allows easy identification of various fish species through DNA information. As of Jan. 1, 2019, the database has a record of the base sequences of 29,316 fish species.
Yoshizawa added, "The Atmosphere and Ocean Research Institute is adept at sampling from research boats. If we obtain and analyze open-ocean seawater and specify a target fish, we can work out where that fish is and when it is there. Also, a fixed-spot observation of living organisms, from microorganisms to large creatures, in one area of the ocean can be used to gain a full understanding of the structure of the food chain there." It may also be possible to discover new forms of marine life.
The project has only just begun, but it's no doubt an important first step towards understanding the ocean for the human species, which until now had been living with our heads in the sand.
SDGs supported by this project



Associate Professor Susumu Yoshizawa | Atmosphere and Ocean Research Institute
Related links