FEATURES

Persistence is Strength! | UTOKYO VOICES 005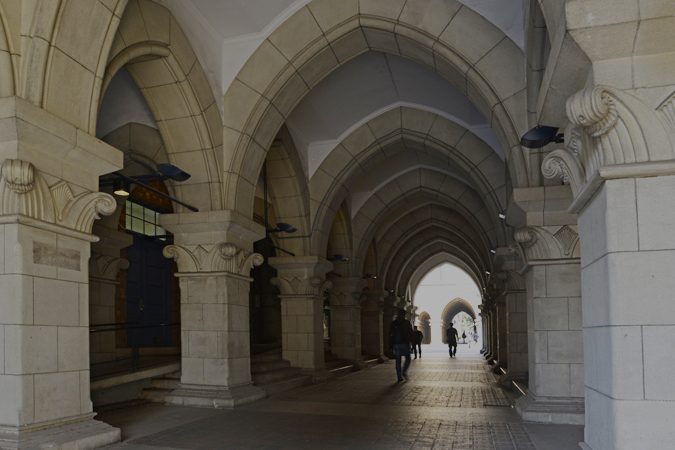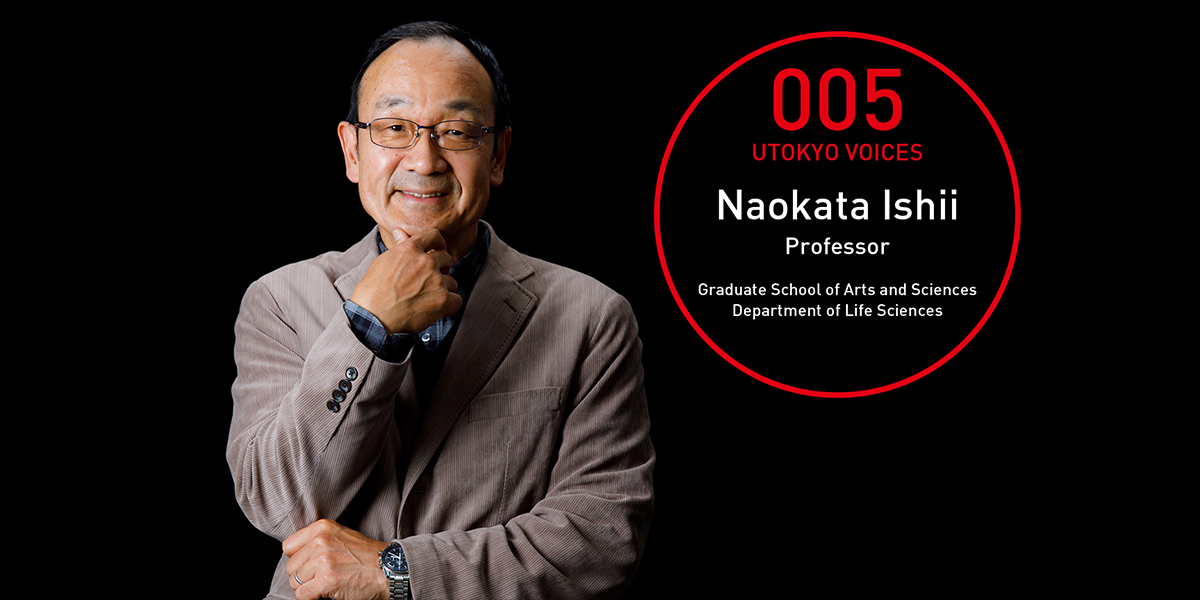 Persistence is Strength!
Known widely as "Dr. Muscle," Naokata Ishii, a forerunner in research into muscles, is also a bodybuilder. He has an impressive track record as such, being a past winner of the Japan Bodybuilding Championships, and having placed third in the World Bodybuilding Championships.
He is also a prolific author, having written more than 120 books relating to training, diet, and health management, including the best-seller, Slow Training. It is probably fair to say that Ishii knows more about muscles than anyone else in Japan.
Ishii's interest in muscles dates back to his childhood when he watched the Tokyo Olympics and first became aware of weightlifting as a sport. He was greatly impressed by the fierce determination of the gold medalist Yoshinobu Miyake. As a fourth grader and a novice he got to hold a barbell weighing 30 kg, his own weight at that time, but was unable to lift it however many times he tried. He didn't give up, and after numerous attempts eventually managed to lift the barbell, recalling that "at that moment, I realized the importance of persistence."
Ishii was invited to join the bodybuilding and weightlifting club upon enrolling at the University of Tokyo. Despite being a freshman, during a simple skills test he surprised the more senior members by easily lifting an 80 kg barbell that they were unable to, and subsequently went on to become the star of the club, winning successive All Japan Powerlifting and Bodybuilding Championships.
Meanwhile, Ishii steadily continued along the research path. During his time as a research associate, he focused his attention on smooth muscles. He spent one year isolating a single cell from a smooth muscle, and one year developing a measuring device. Ishii tenaciously continued with his research, overcoming minor setbacks along the way, finally making a name for himself on the international stage with his doctoral thesis, Direction and speed of actin filaments moving along thick filaments isolated from molluscan smooth muscle.
"I will never forget the first time my experiment succeeded. I realized that I was the only person in history to witness this scene, and felt it at a very deep level." Still, Ishii does not hesitate to admit that his success is down to "persistence, not talent." He feels a sense of satisfaction in doing things that others cannot or are not yet able to do, and believes it is important never to give up in any situation whatsoever. Dr. Muscle is a model of both tenacity and patience.
Ishii started to become involved in muscle research focused on the general public in the 1990s. In the '90s, studies found that unintentional falls were the main cause of death among the elderly in the United States, and an emphasis started to be placed on the need for muscle training among middle-aged and elderly people. However, in the '90s Japan was still in an economic bubble, and no one talked about a muscle crisis. Ishii believed that the future of Japan, a country that in 30 years was expected to reach a super-aging society status, depended on muscle, and thus he embarked on practical research into it.
Ishii's prediction turned out to be true. As the baby boomers reached retirement age in the 2000s, Ishii was flooded with requests to write about training methods for the general public and to give lectures on subjects such as health management and sports guidance.
"Muscles do not merely move the body but maintain the homeostasis of the whole body. Ideally, people should get into the habit of training twice a week from a young age."
Persistence is power—or, should we say, persistence is muscle! Dr. Muscle's quest continues.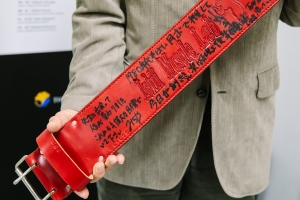 Weightlifting belt presented to Ishii in 2016 by bachelor degree students graduating from his research laboratory. Ishii treasures the belt, signed by more than 50 students, including a number of former students.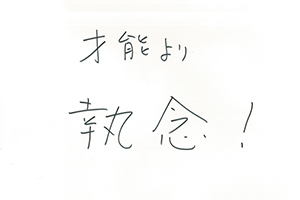 "Although I had extraordinary physical strength from my teens, I wouldn't have become the top bodybuilder in Japan based on my strength alone. Success lies in the persistence to accomplish your purpose and recognize the importance of failure. This is the stance I also maintain as a researcher." [Text: Sainou yori shuunen! ("Tenacity over talent").]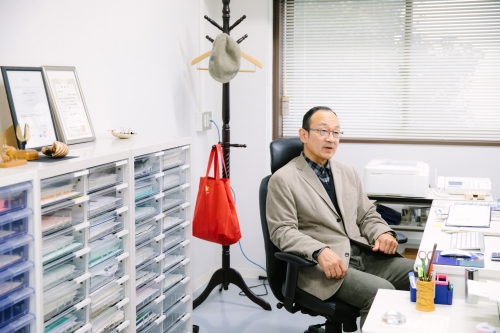 Naokata Ishii
Graduated from the Department of Biological Sciences, Faculty of Science, The University of Tokyo in 1977; received Ph.D. and MSc from Department of Zoology, Graduate School of Science, The University of Tokyo. Expert on exercise physiology. As a bodybuilder, won the All Japan Student Bodybuilder Championships, Mr. Japan title, placed 3rd in the World Championships, and won the Mr. Asia Championships. Television appearances include being a guest on Sekai Ichi Uketai Jugyo (The Most Interesting Class in the World) (Nippon Television) and Bakusho Mondai no Nippon no Kyoyo (Bakusho Mondai's Japan's Education) (NHK). Author of Slow Training (Takahashi Shoten) and Ishii Naokata no Kinniku Maruwakari Daijiten (Naokata Ishii's Comprehensive Guide to Muscles) (Baseball Magazine).
Interview date: November 10, 2017
Interview/text: Yukihiko Munakata. Photos: Takuma Imamura.