FEATURES

Pioneering uncharted waters: a vehicle chargeable on the go|UTOKYO VOICES 050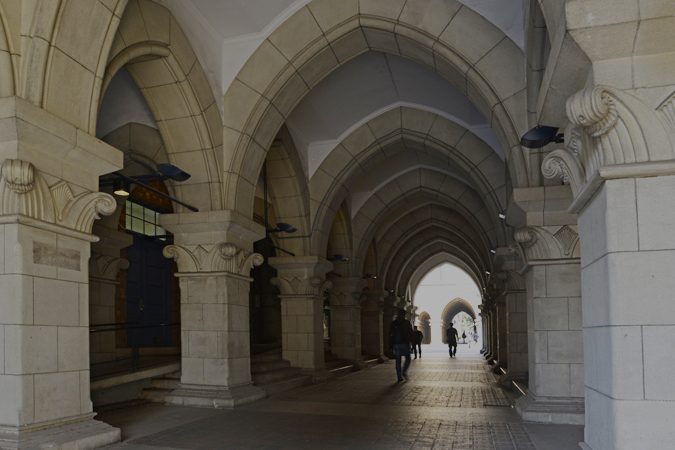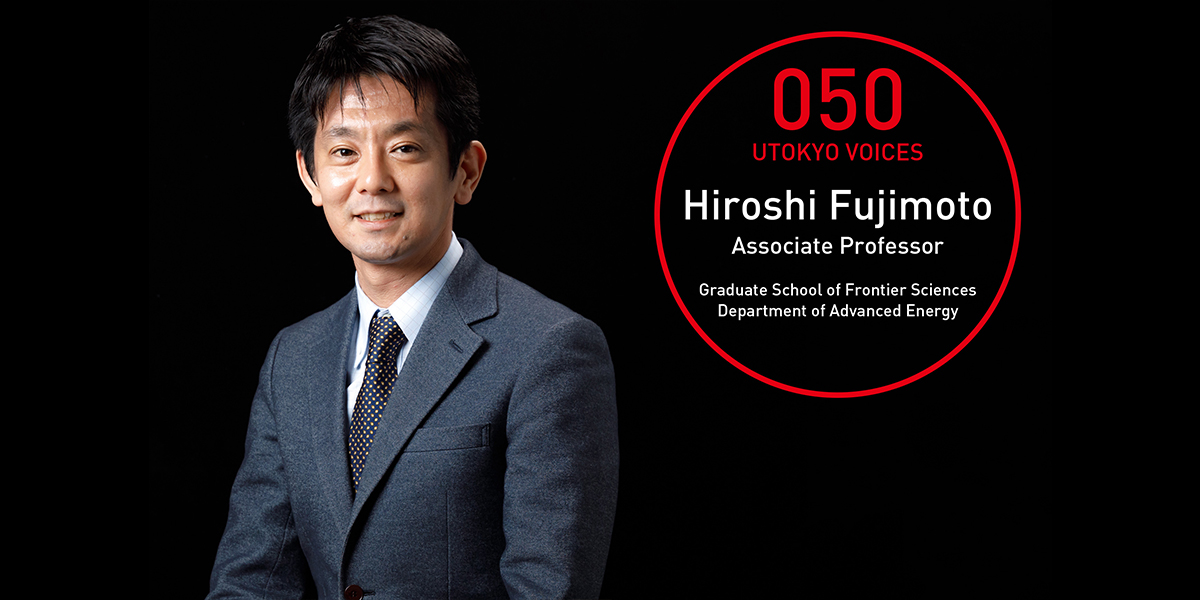 Pioneering uncharted waters: a vehicle chargeable on the go
An electric vehicle on the move that displays the message, "charging." Amazingly this vehicle can recharge simply by riding over coils embedded in the road.
Associate Professor Fujimoto says, "Research on in-motion charging systems has started in Japan and in other countries as well, but these are the first vehicles in the world using in-wheel motors (IWM) and electricity-storage devices installed inside the tires, and that directly receive electricity wirelessly."
Conventional electric-vehicle motors draw electricity from a storage battery located in the cabin of the vehicle, and use this to drive the wheels via the shaft. The IWM that Fujimoto is researching has significantly less energy loss compared to such motors, and thus in-motion charging is very efficient.
A weak point of electric vehicles is how long it takes to recharge them, so in-motion charging is a revolutionary way of resolving this problem. Nevertheless, the method still has considerable technological hurdles to overcome and requires extensive infrastructure development, so it will be some time before automobile manufacturers move ahead with full-fledged development in this area.
Fujimoto comments, "Since our team is part of a university rather than a company, we can focus on thinking about and presenting unprecedented solutions to challenges. This is what is interesting about research, and I believe that this is our duty."
Fujimoto has been enamored of electrical work and programing since he was in elementary school, due to the influence of his father who was an electrical and electronic equipment engineer.
He says, "I simply enjoy it whenever I see something moving around that I have made by hand. At university, I became interested in the field of control, in which it is possible to both build devices and program them, and I have been continuing with research on control ever since."
Fujimoto does not only work on automobiles. He is involved in a wide range of research on technologies that control motor-drive machines for robots, aircraft, machine tools, and more.
There is a large gap between basic research and applied research. At the current point in time, the work on "in-motion charging + IWM" is basic research aimed at opening up possibilities for future technologies. Nevertheless, it is the applied research that Fujimoto has been actively carrying out with companies that has brought new ideas to this research.
Fujimoto says, "Applied research serves as an antenna for finding out what the true challenges are. Just because IWM might be outstanding as a technology doesn't mean that manufacturers will readily adopt it. If your scope is limited to the world of research, it may be difficult to see the reasons for this. Nevertheless, once I started engaging in research and development together with manufacturers, I found that you can't easily dispel concerns regarding the durability of the wires that send electricity from the in-vehicle battery to the IWM."
So, as is characteristic of Fujimoto, he made a big leap in what an onlooker might consider an unlikely direction: sending electricity wirelessly rather than increasing the durability of wires.
Fujimoto states, "Once the types of challenges have become apparent in applied research, they are brought back to basic research, and new ideas are created based by asking what can be achieved. This type of back-and-forth is part of the enjoyment of research."
Fujimoto points out that during this process, it is important to not just make proposals but also to bring things to fruition, saying, "When many people get involved in a particular area of research and development, practical applications come into view. Nevertheless, people do not enter an area if it is not clear whether it is feasible. Thus, I believe that it is the job of researchers to enter such areas and start paving the way for others."
As such, Fujimoto's vehicles will forge a path for others, and the many people who follow this path will no doubt bring about major changes.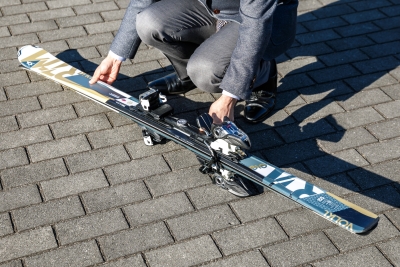 Skis
"While our research involves controlling the movements of machines with software, in the case of skiing, movement and posture are controlled using one's own body. Thus, our research lab holds a ski camp each year so that our team members can stay attuned to such body sensations."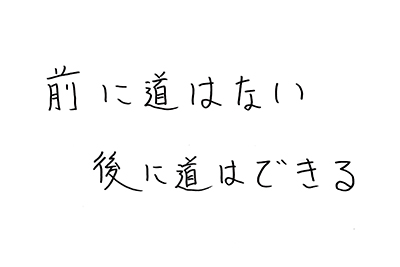 [Text: Mae ni michi wa nai, ato ni michi wa dekiru ("Going where there is no path ahead, and leaving a path behind")]
"To research is to go into areas where there is no one to show the way. I believe that creating paths in previously pathless areas is the job of the researcher."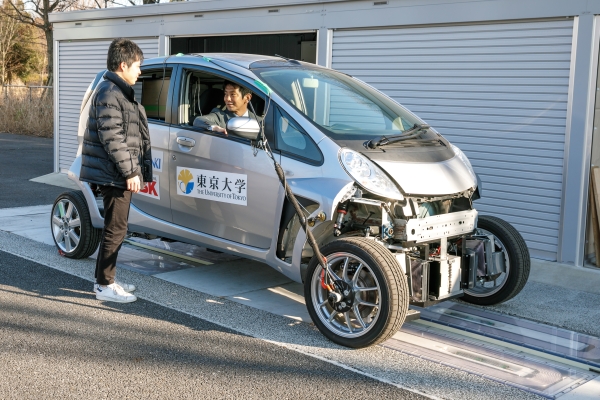 Profile
Hiroshi Fujimoto
After completing a doctoral course at the Graduate School of Engineering, University of Tokyo in 2001, served as a research associate at Nagaoka University of Technology, visiting scholar at Purdue University in the United States, and lecturer and associate professor at Yokohama National University Graduate School, then took up current post in 2010. Researches motion control related to electric vehicles, robots, spacecraft, electric-powered airplanes, machine tools, electric wheelchairs, etc. In 2017, successfully carried out wireless in-motion charging of in-wheel motors on a road surface. Leads a Japanese government research and development project for in-motion charging systems.
Interview date: January 17, 2019
Interview/text: Eri Eguchi. Photos: Takuma Imamura.