FEATURES

Drawing out cultural diversity, human connections from a painting |UTOKYO VOICES 091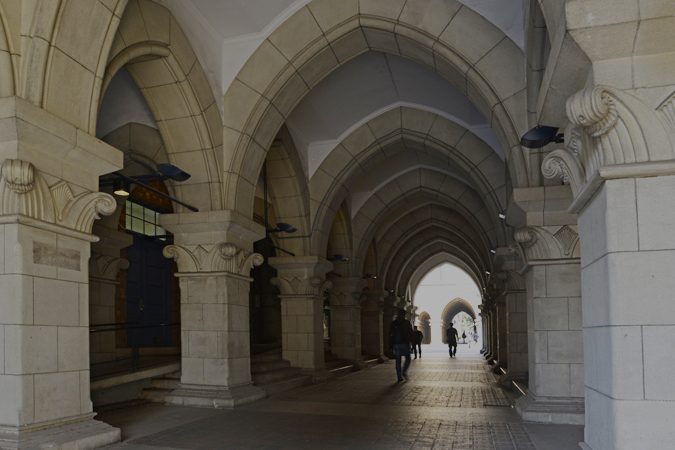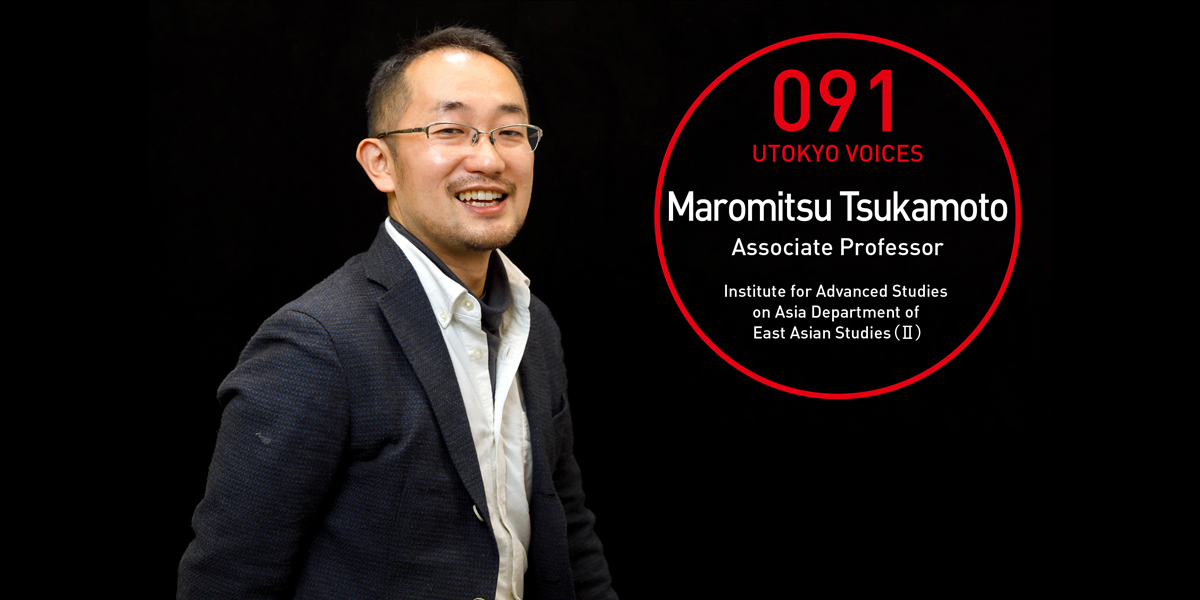 Drawing out cultural diversity, human connections from a painting
In the summer of his third year as an undergraduate student at Tohoku University, Associate Professor Maromitsu Tsukamoto attended an intensive course lecture by University of Tokyo Professor Hiromitsu Ogawa. In the lecture, Ogawa, a Chinese art historian and subsequent emeritus professor, showed a slide of Early Spring, a work by 11th-century Chinese landscape painter Guo Xi.
"I was awestruck and my whole world was turned upside down," says Tsukamoto, reflecting back on that time and moment. "If the professor had not pointed it out, I would not have seen the magnificence of the painting's three-dimensionality, expressed entirely in ink. I felt amazed at having my first real encounter with Asia (beyond Japan), and I was also struck by not knowing about such a painting until then."
Tsukamoto had long been exposed to old works of art, thanks to his father who was an antique dealer. From when he was in elementary school, he had liked Buddhist statues and aspired to become an artist. "In my last year of high school, my teacher for the drawing class I was taking to prepare for the art university entrance exam suggested that art history might also be an option. I suppose I lacked talent as a draftsman," says Tsukamoto.
He consulted the curator at a museum he frequented, who advised him that if he was interested in Buddhist statuary, he should consider Kyushu University or Tohoku University. Tsukamoto would go on to study at Tohoku University, where that first encounter with Early Spring set him on his current path in life.
Tsukamoto went on to graduate school because he wanted to become a museum curator, which required a master's degree for employment. At one point, he considered dropping out when his research hit a wall, but he says, "Taking a conceptual approach to research, I came to realize that I knew nothing at all about Asia. So, in the first year of my doctoral program, I went to study abroad in Nanjing, China, and Taiwan. There, I experienced paintings as part of daily life, and that had a profound effect on me. My encounters with people and objects greatly changed my views toward paintings, as well as Asia."
Tsukamoto wrote his doctoral thesis, completed in 2011, while working as a curator at the Museum Yamato Bunkakan, in the city of Nara, and the Tokyo National Museum. In 2016, he published Hokusokaigashi no Seiritsu (The Formation of the History of Northern Song Painting), a book based on his doctoral thesis that examines the processes that led to the formation of the history of paintings in China's Northern Song dynasty (960-1127), focusing on the institutions, called the Three Libraries and Imperial Archives, that were established during the era to collect and exhibit cultural assets.
Taking a novel perspective of looking at paintings through their life cycle, the thesis examines the cultural diversity in Northern Song art that transcends the period and region it encompassed. "Past research went only as far as analyzing style, but I investigated empirically how people are connected through a painting as an object and the kind of culture it creates," says Tsukamoto. "It was a thesis that I could not have written without my experience of having worked in a museum."
He adds, "No one knows how to look at a painting at first. I learned how from Professor Ogawa, my time in China and my experience at the museum." How a person looks at paintings is largely determined by the mindset of the times. However, it is not simply a matter of one's likes and dislikes. Tsukamoto says, "I think what is important is to discover new kinds of value and convey them based on the experience of having seen something with your own eyes."
In 2015, Tsukamoto joined the faculty of the University of Tokyo's Institute for Advanced Studies on Asia and has participated in the Chugoku Kaiga Sogo Zuroku (Comprehensive Illustrated Catalogue of Chinese Painting) project, totaling 15 volumes in three series, started by Professor Kei Suzuki; the ambitious undertaking has sought to photograph the sum of Chinese paintings from around the world. With the index finished, a symposium to commemorate the completion of this major project, 50 years since its inception by Suzuki, was scheduled for March 15, 2020 (but subsequently postponed due to the novel coronavirus pandemic). "There are approximately 200,000 photographs, and we are looking at how to make the best use of this archive, including digitization," says Tsukamoto.
On his research on paintings, Tsukamoto says, "Coming into contact with the power of magnificent works is enthralling. Moreover, a work does not end with its creation. It continues to create new value even after the artist has passed away. Unlike written texts, paintings, which are objects in themselves, continue to convey many things. I hope to shed light on the important aspect of the human spirit that can only find expression through paintings."
That said, Tsukamoto's quest to find the potential and cultural diversity in paintings continues.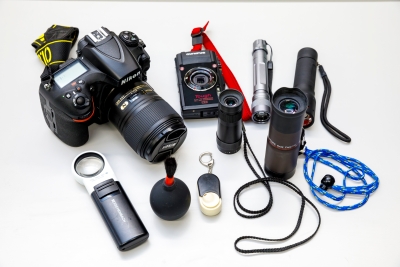 Tools for examining and recording artworks
To examine and record artworks up close without damaging them, Tsukamoto relies on the same loupes and monoculars that he has been using since his university days. "I want to get as close as I can to each work," he says. "When I cannot take photographs, I will look at the works and memorize them. Observing the works is the most important part of researching paintings."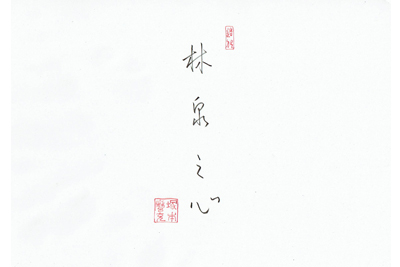 [Text: Rinsen no kokoro (Lin quan zhi xin in Mandarin Chinese; literally "a heart of forests and streams")]
These are the words of landscape painter Guo Xi from the Northern Song dynasty. No matter how wonderful a work of art is, it will look good only when seen through "a heart of forests and streams," and dull when viewed with a tainted spirit. "These are words that adeptly express the artistic view respecting freedom of thought found in scholar-officials of the Northern Song dynasty," says Tsukamoto. "I try to always approach everything, including work and research, with a heart of good intentions."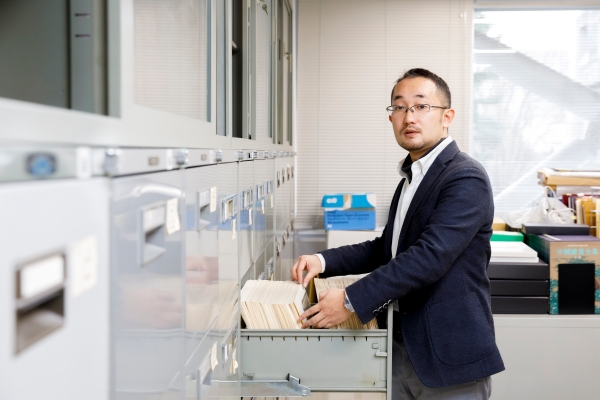 Profile
Maromitsu Tsukamoto
Graduated in 1999 from the Department of Eastern and Japanese Art History, Faculty of Arts and Letters, Tohoku University. Entered doctoral course of department's graduate program upon completing master's course in 2001. Studied at the School of Fine Arts, Nanjing Normal University, from 2001 to 2003, and the Graduate Institute of Art History, National Taiwan University, from 2003 to 2004. Became curator at the Museum Yamato Bunkakan in 2005, then researcher at the Tokyo National Museum in 2010. Joined the University of Tokyo's Institute for Advanced Studies on Asia as associate professor in 2015. Awards include 21st Kokka award (exhibition catalog award), 24th Kokka award and 7th Mishima Kaiun academic award.
Interview date: January 17, 2020
Interview/text: Tsutomu Sahara. Photos: Takuma Imamura.