FEATURES

Answering call to convey acute perspective on government machine |UTOKYO VOICES 095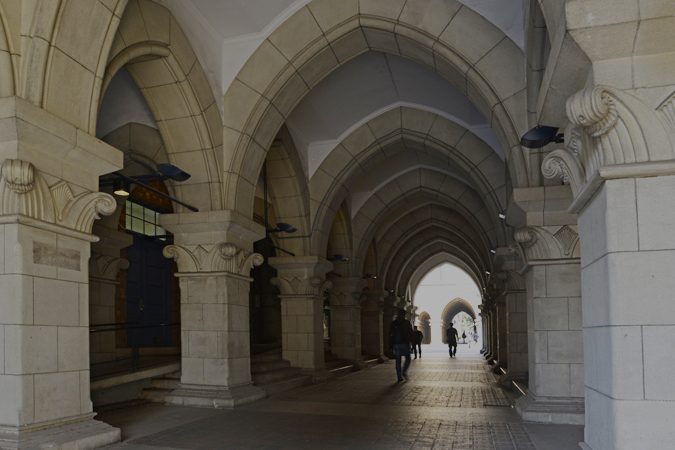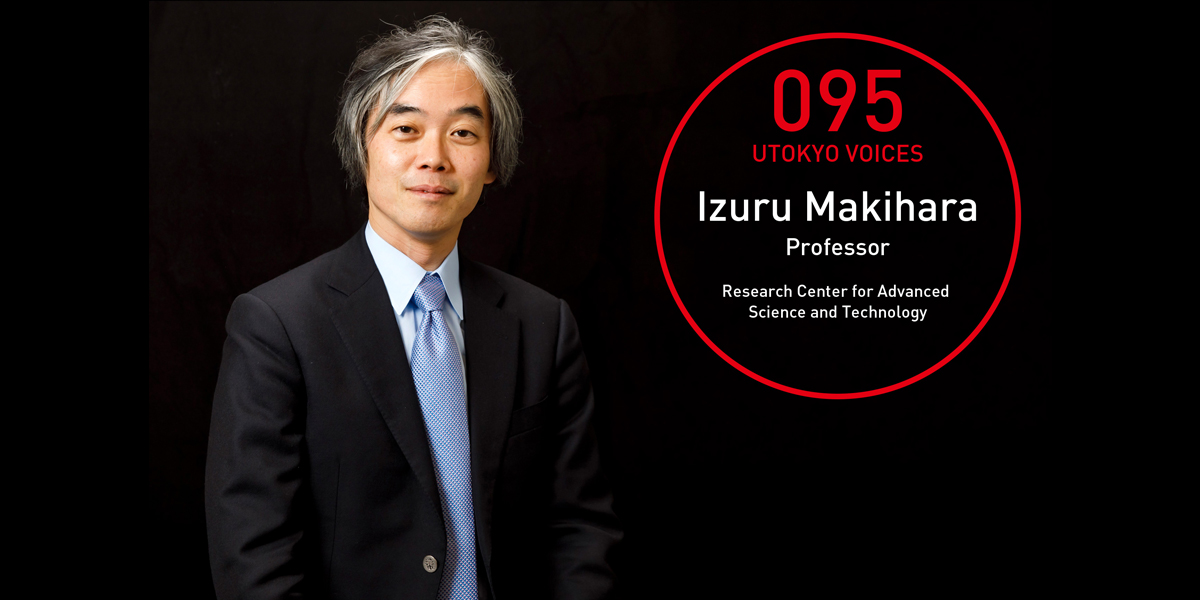 Answering call to convey acute perspective on government machine
A leading political scientist with penetrating insight into Japanese politics, Professor Izuru Makihara is often called on for his views by news media and high-level government committees. However, he used to turn down such requests on the grounds that his work solely comprised research. But all that changed in 2011.
"My outlook changed after experiencing the Great East Japan Earthquake in Sendai," says Makihara, referring to the capital city of Miyagi Prefecture, struck by the giant quake and subsequent tsunami that hit Japan's northeastern region of Tohoku in March that year.
Countless lives were lost to the tsunami just a few kilometers from Tohoku University where Makihara taught. Suddenly, matters affecting people in society became directly linked to his own life. If called on, he felt it was his duty to do whatever within his means to answer that call.
Makihara's work focuses on researching and revealing the inner workings of Japan's system of government.
Politics in Japan has long been dominated by the Liberal Democratic Party (LDP), so much political science research has focused on the party. Moreover, while some studies exist on individual components — such as the Prime Minister's Office or the Ministry of Finance — of the bureaucrat-led model of government, which the LDP follows, no comprehensive study of the entire government system existed.
Says Makihara, "The decision-making processes of political parties can be explained through the decisions of leaders and the collective actions of lawmakers; however, the processes of government as a system are completely unknown. I wanted to see if I could penetrate and see through the system."
How are conflicts between the various ministries and agencies resolved? What is the relationship between the Prime Minister's Office and the bureaucracy? Even though such questions deal with core elements of Japanese politics, their thrust has not been researched.
"The reason," explains Makihara, "is because methods to carry out contemporaneous research in these areas were viewed as lacking."
This is why, at first, Makihara turned his attention to documents from the past to research the state of governmental administration during World War II and the subsequent postwar period, particularly the 1950s.
"From the oral histories of politicians and bureaucrats, and the internal documents of government ministries and agencies, I came to understand the actual state of governmental administration during that period," says Makihara. "I focused my research on the coordination among ministries and agencies to reach consensus, as well as the 'secretariat-type bureaucrats' who were dispatched to the Prime Minister's Office from ministries and agencies, particularly the Ministry of Finance."
Makihara published the fruits of his research, which he carried out over 15 years, in a book titled Naikaku Seiji to "Ōkurashō Shihai" (Cabinet Government and "Control of the Ministry of Finance"). It is highly acclaimed as a tour de force that sheds light on the relationships between politicians and bureaucrats, and on the structure of government.
But Makihara's research does not stop at describing Japan's government establishment of the 1950s.
"With my research, I try to connect the dots of the past to reveal the changes that have occurred over time. Doing so brings the present, as well as the near future, into focus. I believe the knowledge gained from my research may aid Japanese society's understanding of the country's government bureaucracy and administration," says Makihara. "That is why I now agree to media or government requests for my views."
Makihara unveils the internal structure of government, which is not readily evident, by making it transparent to society. He does so not with a single X-ray image, but with a series of photographs capturing changes over time.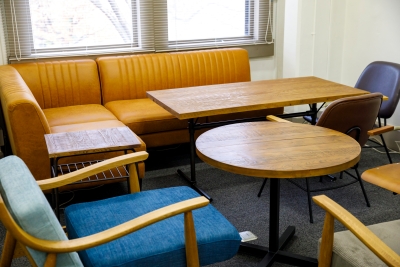 Office
Makihara's office has sunshine streaming through the windows, and a comfortable sofa and large wooden tables radiating with warmth, like those found in a cafe. "I'm fussy about chairs and tables," Makihara remarks smilingly. "When I need to work on my computer or proofread, I always carry out those tasks here."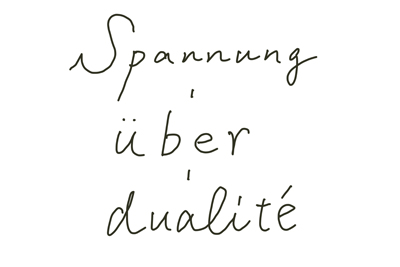 [Text: Spannung
über
dualité ]
"In the writings of German sociologist Max Weber, the German word Spannung, meaning tension, can also be interpreted as a phrase where the core of his implicit theory lies. Similarly, the word über (excess), as referred to by the 20th-century German sociologist Niklas Luhmann, and dualité (duality), referred to by the 21st-century French political philosopher Pierre Rosanvallon, carry alternative interpretations," says Makihara. "I aim to examine interesting words from different angles and look for other implications that the words might have.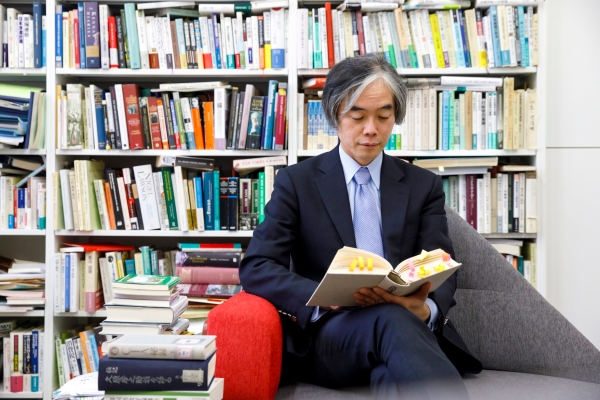 Profile
Izuru Makihara
After graduating from the University of Tokyo Faculty of Law, became a research assistant at the university. Obtained doctorate degree in 2011. Served as assistant professor and professor at the School of Law, Tohoku University, as well as holding other positions, before assuming current post in 2013. Through studies focusing on the coordination among Japanese government ministries and agencies, the functions of the Prime Minister's Office, and secretariat-type bureaucrats, has conducted research aimed at shedding light on the internal structure of government. In recent years, has actively engaged in studying and elucidating modes of behavior of organizations independent of the government, such as the courts and the Board of Audit. Has written numerous books, including Naikaku Seiji to "Ōkurashō Shihai" (Cabinet Government and "Control of the Ministry of Finance"), which was awarded the Suntory Prize for Social Sciences and Humanities in 2003.
Interview date: December 6, 2019
Interview/text: Eri Eguchi. Photos: Takuma Imamura.