FEATURES

Justice for humankind
A scholar delves into accountability for sexual exploitation and abuse committed by U.N. personnel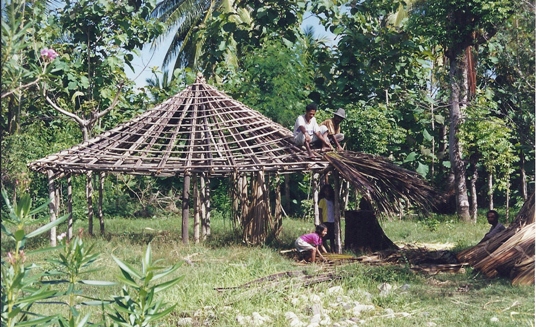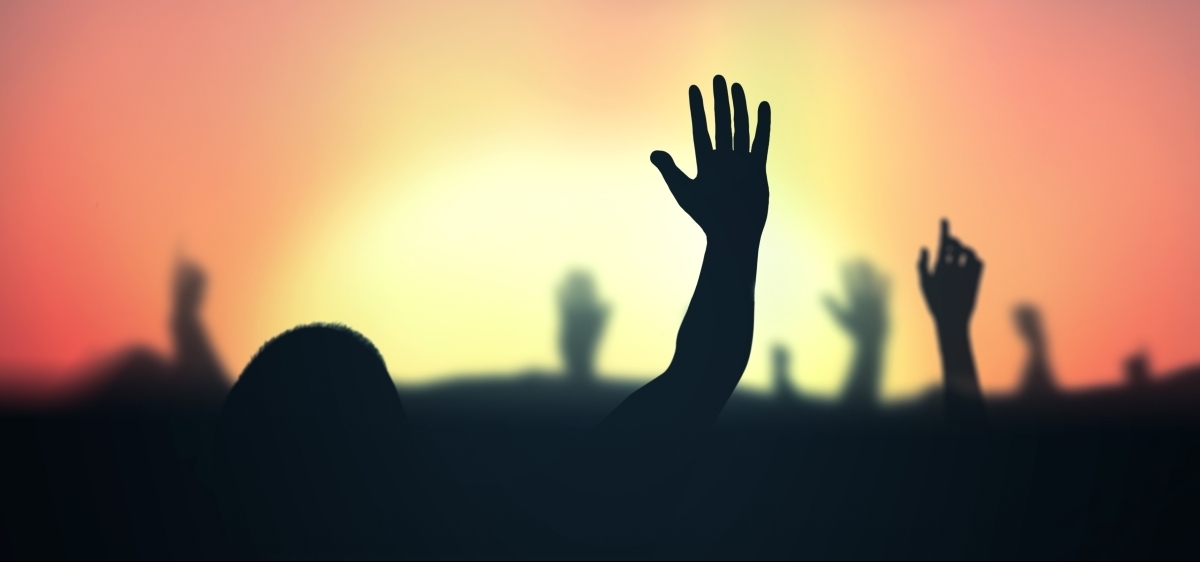 Ai Kihara-Hunt, an associate professor at the Graduate School of Arts and Sciences, studies sexual crimes and sexual exploitation committed by United Nations Peace Operations personnel. Her academic interest in this deeply troubling and sensitive issue is rooted in her experience of having witnessed firsthand, in late-1990s East Timor, the huge weight that human rights and justice carry for citizens who lacked even the basic life needs of food, clothing and shelter.
Having spent part of her youth in Europe, Kihara-Hunt grew interested in international affairs and studying the U.N. as a framework through which to transcend national interests to pursue the common good for humanity. After obtaining a master's degree in developmental studies at Sussex University in Britain in the late 1990s, she learned of an opportunity to work as a paid volunteer to manage and oversee a U.N.-sponsored popular referendum in East Timor.
In the summer of 1999, East Timor, seeking independence from neighboring Indonesia, was engaged in a violent confrontation with Indonesian forces, and the security situation was extremely unstable. But citizens of East Timor were elated by the prospect of gaining independence after decades of occupation by Indonesia and hundreds of years of colonial rule by Portugal.
"When the referendum results were out and it became clear that East Timor would become a sovereign state, I was blown away by the ways the citizens expressed their joy," Kihara-Hunt recalled. "People bawled in public and rolled around on the ground in excitement. I was struck by the solidarity of people seeking freedom."
Kihara-Hunt remained in East Timor after the referendum, landing a different position with the U.N. But to reconstruct peace in post-conflict East Timor was not easy, particularly in the face of sabotage committed by the Indonesian military. As the security situation deteriorated, the U.N. had no choice but to evacuate their staff temporarily to Australia. When she returned to East Timor in the winter of 1999, Kihara-Hunt found only one house with a roof that remained standing in the province where she was dispatched; all the other houses had been ravaged by the war. She pitched a tent under that roof, but during the rainy season the rising water would cause her shelter to float.
When she and other staff opened a U.N. office there, however, she was shocked to see hundreds of residents lining up at the entrance, hoping to get their requests heard and dealt with.
"I had thought they would definitely come asking for food," she said. "They didn't have a change of clothes and were feeding on bats they caught in the woods because there was nothing else to eat. Yet, so many of the requests were related to justice and human rights, such as helping to locate the body of a family member killed during the conflict, or a request to put people who had murdered their husband, on trial. Listening to these requests, I thought, 'This is it.' Meeting people's physical needs is not enough; unless their human rights issues were resolved, they could not begin the process of peace-building."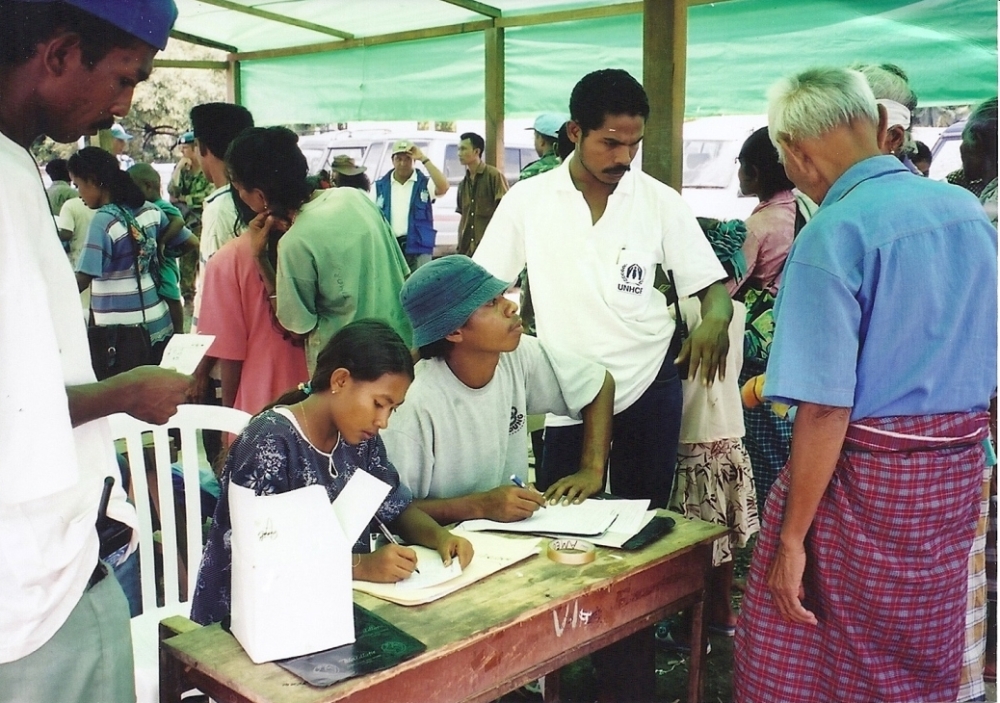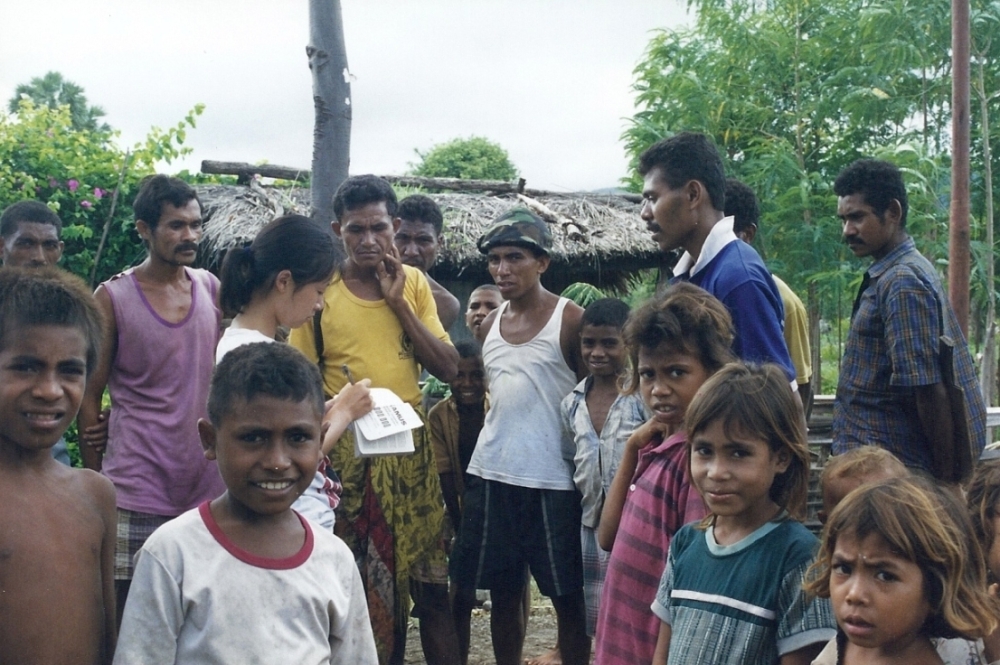 Kihara-Hunt continued to be involved in U.N. peace-building efforts in countries such as Nepal and Sri Lanka through various posts and stints at the world body. She then went back to school in Britain and obtained her Ph.D. in international human rights law at the University of Essex, in 2015, before joining the UTokyo faculty in 2017.
Over the last decade or so, the researcher has focused her efforts on accountability issues involving U.N. personnel accused of committing sexual crimes, exploitation and abuse during peacekeeping operations. Her research has been selected as an "open research project" by the Humanities Center, a collaborative research consortium comprising eight UTokyo departments and institutions. The center, launched in 2017, aims to facilitate interdisciplinary and international collaborations among humanities researchers. With support from the center, Kihara-Hunt invited a gender studies expert from the London School of Economics and Political Science (LSE) to come to Japan, in spring and then again in summer this year, for joint research at UTokyo.
Measures falling short
Allegations of sexual violence and exploitation by U.N. Peace Operations personnel are nothing new. Cases have been widely reported in the media since the 1990s, and the U.N. is well aware of the problems. But measures to investigate and combat the problem have fallen short despite the severity of the allegations.
One example is the revelation that surfaced of French and Malian peacekeepers deployed to the Central African Republic sexually abusing boys aged 9-15 in exchange for food. An independent investigative panel concluded in a report released in 2015 that the U.N., despite having become aware of the allegation, did nothing for nearly a year. Ensuring accountability for such crimes committed by its personnel is an urgent concern for the U.N.
"The impact of these cases is enormous," Kihara-Hunt said. "The victims are shocked that they were taken advantage of by U.N. personnel, who were supposed to have come to their area to help them. On the other hand, I felt that this is a problem the U.N. can address and fix. I thought the U.N. is better equipped to handle these incidents properly than, say, trying to stop an ongoing war, because it just needs to follow procedure every step of the way."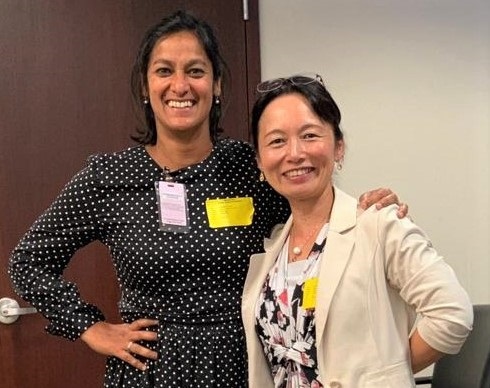 Kihara-Hunt has so far created a database of some 700 cases of sexual exploitation and abuse that go back to 2000, based mostly on media reports. While the cases represent only a small portion of the problem, common issues have emerged from them. The biggest problem, according to Kihara-Hunt, is that it is not clear who should be held responsible for taking action after the crimes have been committed.
"The U.N. long maintained the stance that the problem is not theirs," Kihara-Hunt said. "That is not to say the U.N. won't do anything, but at least until 2005, it claimed that it has no mechanism to prosecute. That, I think, is the biggest problem. Granted, it is the duty of the country deploying peacekeepers to make sure its officers accused of committing crimes are criminally prosecuted. But I think it is the duty of the U.N. to make utmost efforts to ensure that the dispatching country follows through on its obligations. The U.N. has reservations about carrying out such duties and making demands on member states, as it feels indebted toward countries deploying police and soldiers for its operations. But it is important for the U.N. to carry out background checks on the dispatched personnel and monitor agreements with member states about criminal prosecution proceedings."
Marsha Henry, associate professor at LSE, had long analyzed military occupational culture and its impact on the mindset of military personnel from the gender relations perspective. Based on the results of their collaborative work, Henry and Kihara-Hunt this fall presented a set of recommendations to U.N. senior officials at the Permanent Mission of Japan to the United Nations in New York.
The recommendations included that, from the viewpoint of international law, immunity does not apply either to host countries or contributing countries in the prosecution of peace operations personnel accused of committing crimes, and that the U.N. has the responsibility to prosecute or help prosecute serious crimes committed by such personnel.
"I think the really beneficial part of our collaboration has been that I have been mostly doing this analysis that looks at the structural and root causes, and translating some of the analyses into a more accessible language," Henry said. "And I think Ai is particularly good at drawing on the same analysis, and then also putting it into the context of international law. Between us we could package recommendations to the U.N., which I think hopefully are more convincing for those developing policy and training for peacekeepers."
What Japan can do
In Japan, far away from the conflict zones, how should each of us deal with this problem?
Kihara-Hunt says that Japan, as a major donor to the world body, is in a unique position to possibly intervene in this issue as a neutral party, since it has been somewhat separated from the longstanding conflict between the Western powers — whose interests are typically represented by the U.N. Security Council, which has decided the framework and scope of U.N. Peace Operations — and developing countries, typically in Africa, which tend to bear the brunt of deploying soldiers to other African countries in conflict.
In addition, Japan's Foreign Ministry has developed e-learning materials on sexual violence and abuse for U.N. peacekeepers, making the issue relatable for people in Japan, she said.
"Japan is blessed in the sense that these incidents are not rampant, but they can and do happen to people here as well," she said. "Sexual violence and abuse include wide-ranging behavior, and sexual exploitation takes place when there is a clear imbalance of power. The problem is not limited to people in conflict. The damages stemming from such situations are universal, affecting all of us."
Interview/Text: Tomoko Otake
Photos provided by Ai Kihara-Hunt
Related links
Related Faculty Members