Ibérico, Parma... Will Kasama come next?
Ham production in an area famous for chestnuts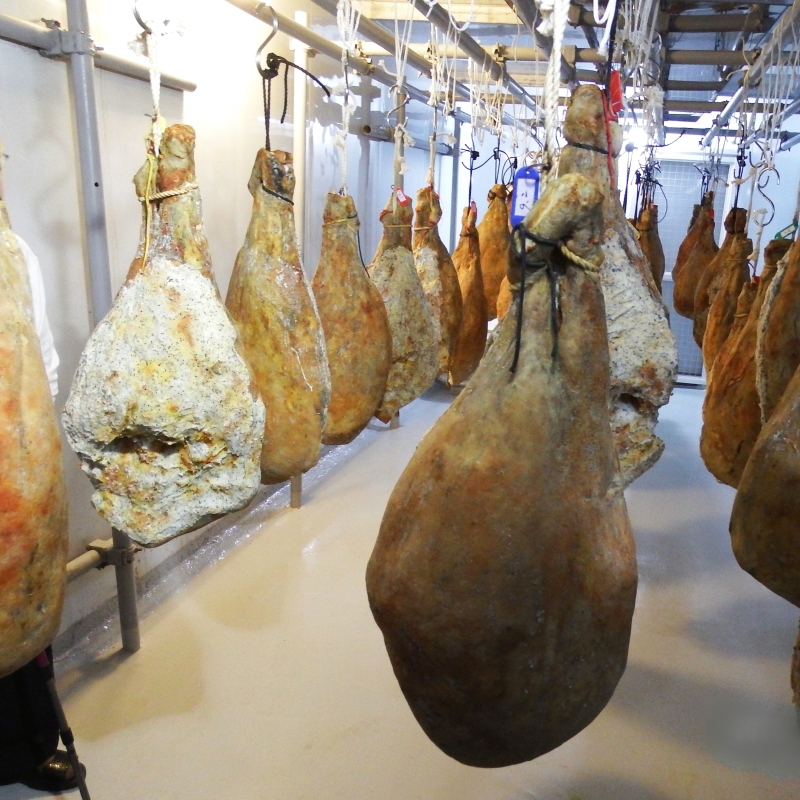 Animal Science @ Ibaraki Prefecture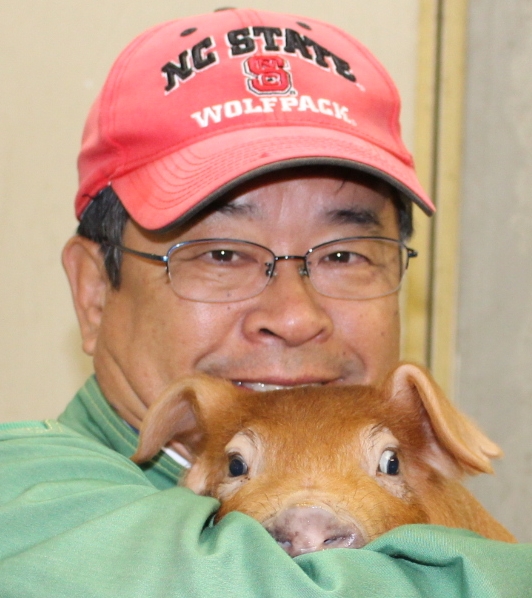 Li JunYou
Associate Professor
The Animal Resource Science Center, Graduate School of Agricultural and Life Sciences

Pigs from the Iberian Peninsula and Parma, Italy are famous for their quality. Raised on acorns and chestnuts, such pigs are said to produce delicious meat. Based at the Animal Resource Science Center located in Kasama City, a place famous for its chestnuts, Professor Li is implementing a project to make Kasama ham from kuributa (chestnut-fed pigs) in cooperation with the municipal government and local restaurants.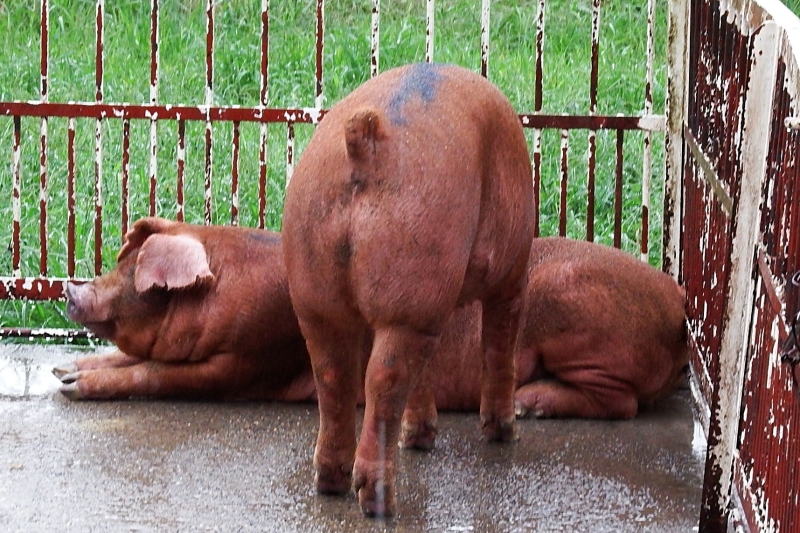 The University of Tokyo has a great number of facilities across Japan, and the Animal Resource Science Center of the Faculty of Agriculture is one of them. Cattle, horses, goats and pigs are raised here, contributing to the education and research activities of the University. The Center is located in Kasama City, Ibaraki Prefecture, around 100 km away from the Yayoi Campus. The city is nationally renowned for Kasama-yaki (Kasama ware), but it is also one of Japan's largest production areas for chestnuts. A range of chestnut-based products is therefore made in the area, including kuri no kanro-ni (sweetened boiled chestnuts), kuri no shibukawa-ni (candied chestnuts), chestnut paste, confectionery made from chestnuts, and shochu (spirits) distilled from chestnuts, with by-products also created in the manufacturing processes.
Meanwhile, Iberian ham and Parma ham are famous around the world. These two ham varieties have something in common; the pigs are fed either acorns or chestnuts for about two months in their finishing stage (when they weigh 60-70 kg). This is possible because of the abundance of acorn and chestnut fields in the production areas, where the pigs are free to roam. This unconventional method produces pigs that are healthy and have little stress.
In modern pig farming, pigs are raised in windowless sties from birth through to shipment (for about six months until their weight reaches about 110 kg), and the pork we usually eat is made from pigs raised on a corn- and soybean-based diet. A type of pork called "Sangenton" has recently been appearing in TV commercials and on restaurant menus. Sangenton (literally, "three-origin pig") is a mix of three breeds: Danish Landrace (25%), English Large White (25%), and American Duroc (50%). The Duroc pig, which accounts for 50% of the genes, is raised predominantly for meat production, and is known for its delicious and high-quality cuts. Moreover, the pig has red hair (as shown in the photo), like the color of chestnuts.
With all this in mind, five years ago we launched a project in partnership with the municipal government in order to make use of the by-products from the local manufacture of chestnut-based goods. Under this project, we raise pigs on feed that contains these by-products to produce kuributa ("chestnut pigs") and thereby develop "kuributa ham." Ham is made only from the hind leg of swine, but half a year has passed since we started making kuributa ham, and it will take another year until it is ready. However, we have already held a tasting event to see the effect chestnuts have on the pork's flavor by comparing it to that of pigs raised on a different diet.
Participants in the event included staff of the Animal Resource Science Center, municipal government officials, and owners of local restaurants. The pork was prepared in two different ways: shabushabu and yakiniku. I have been engaged in education and research concerning pigs for more than 30 years, but a tasting event of this sort was a first in my career. And the results were surprising. For shabushabu, nearly 70% of the testers preferred the pork from swine fed without chestnuts; however, for yakiniku, most of the participants said that the pork from swine fed with chestnuts tasted better.
The results indicate that the right combination of farming method and cooking method is needed in order to enhance the flavor of pork. Both Iberian ham and Parma ham likely took shape through such means. I am very much looking forward to the tasting event for the kuributa ham that is now in the process of maturing. Perhaps there will come a day when consumers choose types of pork based on how they wish to cook it. Our research is still in progress as we continue to analyze the fat composition, meat quality, and other factors in our search for scientific evidence.
Note: This article was originally printed in Tansei 35 (Japanese language only). All information in this article is as of September 2017. (Li became an Associate Professor in June 2018.)