FEATURES

Enhancing community ties and well-being
The Machiba no Kenko Project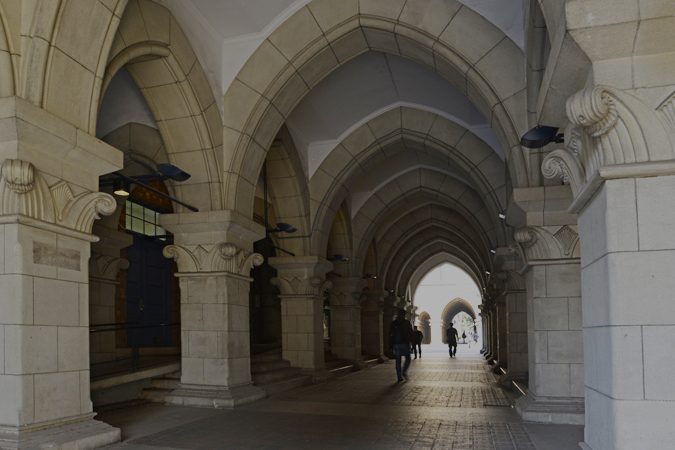 Local UTokyo Project 26 @ Yanesen (Tokyo)

Daisuke Son / from Saga
Lecturer
Graduate School of Medicine
If you happen to see a tall doctor walking around the Yanaka-Nezu-Sendagi (Yanesen) neighborhood with a drink stall in tow, you've stumbled across Dr. Daisuke Son. He says he serves fresh tea and coffee at his stall. Could he be working on the side to fund his research?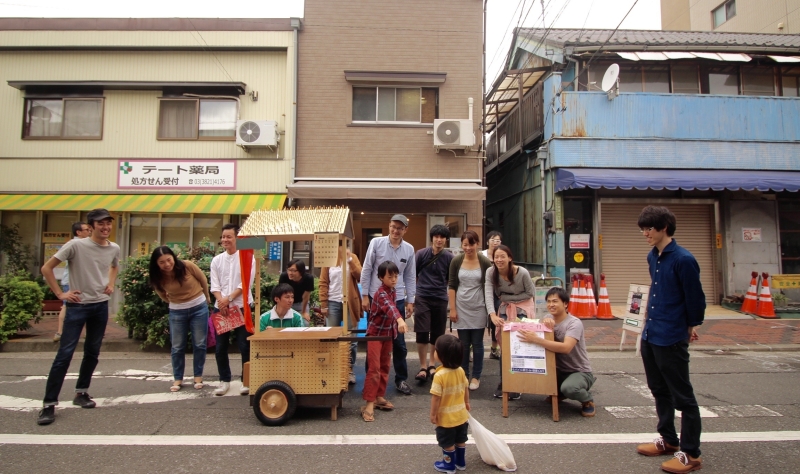 "I am doing this to create opportunities for medical practitioners, such as doctors and nurses, to chat with local residents about health issues while enjoying some tea or coffee," he explains. "I initially served the drinks for free, but this aroused suspicion among the locals, so I now collect a token amount for each beverage."
This all started in 2010. Working as a family doctor, he came to realize the power that talking to people had in preventing them from getting ill. Thinking that neither patients nor doctors could speak candidly enough in a consulting room setting, he held an event where medical practitioners took off their white coats and chatted with members of the public in a café. He named the event "Minkuru Café" in the hope that everyone would come (minna kuru).
"Having held this event again but in Yanesen this time, I started to interact and build rapport with the locals. Through these interactions, I grew convinced that the many local temples, public baths, and old Japanese-style houses in this area may serve as places that support the health of residents."
Local people in Yanesen have a long tradition of community activities, including selling old books in front of their homes and displaying artworks in various locations around the neighborhood. Combining the Minkuru Café with this spirit of community involvement resulted in the doctor's drink stall. And from there, a range of activities stemming from the initial concept of local well-being are now run under the initiative known as the Machiba no Kenko Project (meaning "town health"; "Machiken" for short).
"As a researcher, I seek to test hypotheses on how the activities help improve the residents' health," says Dr. Son. "But basically, as long as the activities get the locals to come together and enjoy themselves, that's good enough for me."
Dr. Son seems fulfilled – this is one research project that appears to enhance the well-being of the researcher as well.
32 Local UTokyo Projects
Held across Japan, from Kanto, Chubu and Western Tokyo to Itabashi and Hongo
Numerous projects are being held across Japan by the University of Tokyo, and we introduce 32 of them in this edition of Tansei. On themes as varied as teacher training, farming, production of local goods and association football, these projects are just some examples of those now under way. UTokyo was, is, and will be engaging in projects with partners all across the country.
Note: This article was originally printed in Tansei 35 (Japanese language only). All information in this article is as of September 2017.