Local UTokyo Projects: AY 2017 Hands-on Activity Programs in Tokyo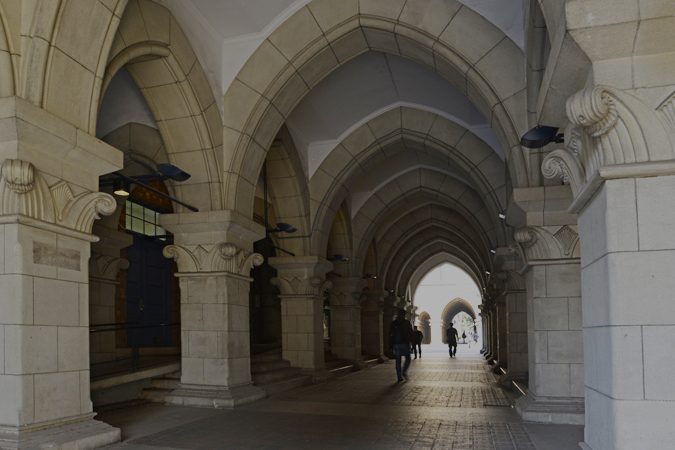 Local UTokyo Project 28: List of Hands-on Activity Programs Held in Tokyo
UTokyo has been running the Hands-on Activity Programs since academic year 2012, providing students with opportunities to experience different cultures and values through extracurricular activities. With tremendous support from both within and outside the University, students were invited to participate in as many as 123 programs in total (76 in Japan, 23 overseas, and 24 within research laboratories) in academic year 2017. Themes of these programs include social contribution, international exchange, work experience inthe agriculture, forestry, and fisheries industries, contact with nature, visits to various regions,and experience at research laboratories. Students involved in the programs gain the wisdom they need to become resilient knowledge professionals. Below are programs run specifically in Tokyo in 2017.
| Place of Activity | Purpose of Activity | Organizer |
| --- | --- | --- |
| Bunkyo City | Support children who are schooled at the University of Tokyo Hospital | Tokyo Metropolitan Kita Special School for the Physically Handicapped, and the University Hospital classroom |
| Bunkyo City | Intern at a Ronald McDonald House | Children's Medical Center, The University of Tokyo Hospital/Ronald McDonald Houses |
| Bunkyo City | Implement projects to support crime victims | National Network for Victim Support |
| Bunkyo City and others | Support regional education through the "Point Rally" for learning | Regional Learning Promotion Organization |
| Nerima City and others | Learn from initiatives implemented by local nursery schools | The Center for Early Childhood Development, Education, and Policy Research, Graduate School of Education |
| Shinagawa City | Support children learning in the Saikachi class | Saikachi class of Shinagawa City Shimizudai Elementary School (Located within Showa University Hospital) |
| Shinjuku City | Support the Wakamatsu class' activities | Wakamatsu class of Shinjuku City Yochomachi Elementary School (Located within Tokyo Women's Medical University Hospital) |
| Shinjuku City | Activities as secretariat for the NPO engaged in suicide prevention projects | OVA (NPO) |
| Sumida City | Experience manufacturing at a shitamachi factory in the City | UTokyo Alumni Office and Sanshiro-kai |
| Setagaya City | Give support to the learning class in the hospital | Soyokaze class within the National Center for Child Health and Development |
| Taito City | Revitalize the Ueno-Yanaka area through art with a focus on the former Hakubutsukan-Dobutsuen Station | NPO Ueno-no-Mori Geijutsu Forum + Art Link Ueno-Yanaka executive committee |
| Chuo City | Create the future of fashion with your own hands | UTokyo Sanshiro-kai |
| Chiyoda City | Break down the boundaries between designers and engineers | UTokyo Alumni Office, Sanshiro-kai |
| Minato City | Documentary research for the French Embassy | French Embassy in Japan |
| Minato City and others | Create business models to help solve social issues | UTokyo Sanshiro-kai |
| Meguro City | Project to create a society friendly to the elderly | Division of Health Sciences and Nursing, Graduate School of Medicine |
| Meguro City | Hands-on learning about academic publication | University of Tokyo Press |
| Nishitokyo City | Experience farm work in Tokyo | Institute for Sustainable Agro-ecosystem Services, Graduate School of Agricultural and Life Sciences |
| Hachioji City | Learn about Ryoiku (rehabilitation for disabled children) | Shimada Ryoiku Center Hachioji |
| Fuchu City | Learn about the current situation and issues concerning correctional facilities | International Center (Komaba) |
32 Local UTokyo Projects
Held across Japan, from Kanto, Chubu and Western Tokyo to Itabashi and Hongo
Numerous projects are being held across Japan by the University of Tokyo, and we introduce 32 of them in this edition of Tansei. On themes as varied as teacher training, farming, production of local goods and association football, these projects are just some examples of those now under way. UTokyo was, is, and will be engaging in projects with partners all across the country.
Note: This article was originally printed in Tansei 35 (Japanese language only). All information in this article is as of September 2017.