Building a colorful society | Discover Our People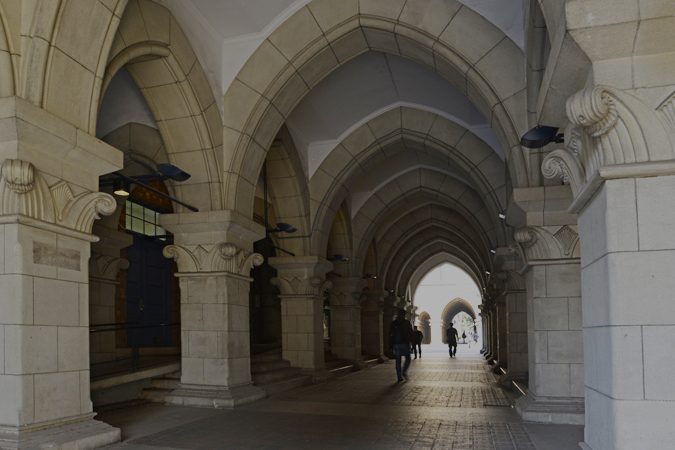 Sayaka Watanabe

Master's degree student, Department of Advanced Social and International Studies, Graduate School of Arts and Sciences
Area of study: Human security
Country/Region of origin: Japan
Sayaka Watanabe is a final year master's student in the Graduate Program on Human Security of the Department of Advanced Social and International Studies, Graduate School of Arts and Sciences. She is a social entrepreneur, running the non-profit organization WELgee (welcome+refugee), working closely with refugees in Japan. She strives to help individuals integrate into society, and in turn, change the way society views refugees.
Seeking an answer in Tokyo
Her journey began in Bangladesh, when she first visited as part of her undergraduate degree at the Shizuoka University of Art and Culture. She proceeded to the Chittagong Hill Tracts on her own, a region in the southeast of Bangladesh bordering India and Myanmar, where she witnessed the indigenous people going through hardship over a long-standing land dispute with the Bangladeshi government.
"This was when I realized that there are people who are not necessarily protected by the government of the country they live in," says Watanabe. She stayed in the Chittagong Hill Tracts for two years, working for an NGO and interning at the Chittagong Hill Tracts Development Facility as part of the United Nations Development Program, during which time she came across the concept of human security for the first time. Eager to learn more about it, she did not hesitate to apply when she discovered that a course on human security was offered at the University of Tokyo.
"The result was to be announced in March, but I had convinced myself that I got in… So I moved to Tokyo in February 2016," she laughs. It was then that she met an asylum seeker for the first time.
A priest and an engineer from the Democratic Republic of Congo, this man shared with her stories of human rights violations that he had seen. When she met him, he was still in the application stage for refugee status; with no secure visa or work, he had nothing to do but to spend his days going round and round on the Yamanote Line. It was not his tragic stories, however, that inspired her, but rather his hope for peace and a brighter future.
She had intended to study human rights and development, but this encounter triggered something within her; she set off by interviewing 100 people to find out their stories and uncover the situation of refugees in Japan.
Dreaming of an equal society
"Refugee crisis" has become a widespread term in recent years. In Japan, however, the majority of so-called "refugees" are technically still asylum seekers, waiting to get their refugee status approved. In fact, only 20 people were accepted as refugees last year in Japan – that's 0.2% of applicants, and the lowest amongst the Group of Seven countries. Watanabe explains that they are forced to live with great social insecurity and unpredictability in the meantime, with an unstable visa situation, limited availability of regular work and for some, even limitation of health insurance.
"The issue is that we tend to categorize refugees as one group of people – this is a huge social barrier that must be broken down," says Watanabe, going on to stress the importance of viewing them as individuals, and that "refugee" merely refers to their circumstances. "We must remember that we are where we are because of the circumstances we were placed in."
To this end, she set up the non-profit organization WELgee; the name is a combination of the words "welcome" and "refugee." They do not consider themselves as a charity, but as catalysts, facilitating asylum seekers to get started on their feet, and they strive to change people's mindsets on refugees and foster diversity here in Japan by helping them find employment and establish themselves in society.
As the director, her role is to set a clear vision. She compares herself to a captain of a ship – her responsibility is to chart the course and make sure that everyone is heading in the right direction. Of course, the ship cannot be sailed alone; she expresses her gratitude to her colleagues, saying "I am very proud of my crew!"
Human security and UTokyo
When she is not at the helm of WELgee, she is delving into the world of academia, studying human security with a focus on refugees. According to Watanabe, there is a common misconception that human security and national security are on the opposite ends of the spectrum, but this is not necessarily the case. In this age of globalization, the demarcation of state boundaries is becoming more ambiguous, thus raising the question, can nations really protect their citizens?
In her master's thesis, Watanabe focuses on the working conditions of refugees in Japan, and how they live their lives. She explains that there is a shortage of labor in Japan, not only due to the aging population but because of the younger generations turning their backs on manual labor. As a result, the vulnerable, including refugees, are supposedly being exploited, sometimes getting dragged into the black market. "They have neither insurance nor employment contracts, unprotected by human rights law," says Watanabe. "So what happens if they lose a finger?" She seeks to shed light on this issue through the life of the refugees.
Though a master's degree at UTokyo is typically two years, she got a year's extension to manage both her studies and work. "Everyone at the graduate school is extremely supportive," says Watanabe. "I'm very fortunate to be able to study what I want. I want everyone in the world to have access to education." One of her goals is to foster an environment so that refugees get the opportunity to not only learn, but do so with students in Japan.
Current life, future vision
Watanabe leads a busy lifestyle, constantly on the move, splitting her time in half between school and work on the whole. She feels that doing both is key to keeping her life balanced, as they complement one another, allowing her to find answers that she may otherwise have overlooked. "My studies enable me to see the bigger picture, and my fieldwork allows me to see the details. I'm in an advantageous position right now, and I need to treasure this."
Her favorite place in the world is the Chittagong Hill Tracts, where she visits every year. "I love nature, and the landscape there is straight out of a movie," says Watanabe. "Having said that, our office is currently in a co-working space in the heart of Tokyo which is the total opposite to the Chittagong Hill Tracts, but I am very fond of it." There are roughly 20 companies sharing the office space, which she describes to be a stimulating, spontaneous environment where people are constantly creating something out of nothing. "I am sure these people will go on to change our society in 5-10 years' time," she says. "What is most spectacular, though, is that some of the refugees have built a rapport with them, which has already led to a few collaborative projects. Witnessing that makes everything worthwhile for me."
In March 2018, Watanabe was awarded the Woman Entrepreneur of the Year Award hosted by a French venture capital firm INCO, which supports female entrepreneurs who are taking on environmental and social issues. Furthermore, WELgee recently bought a house for refugees in Chiba Prefecture through crowdfunding. Their aim is for this to be the first of many, where refugees are accepted and integrated into local communities, as she continues to lay out a pathway for those without a choice. Despite WELgee being a young organization, she feels that is precisely why they can bring something innovative to the table. "I think it's all about doing what you can, when you can. We must not view things so black and white but, rather, start by reviewing the way by which we measure people."