The future of cities: Decoding Shanghai's unique past | Discover Our People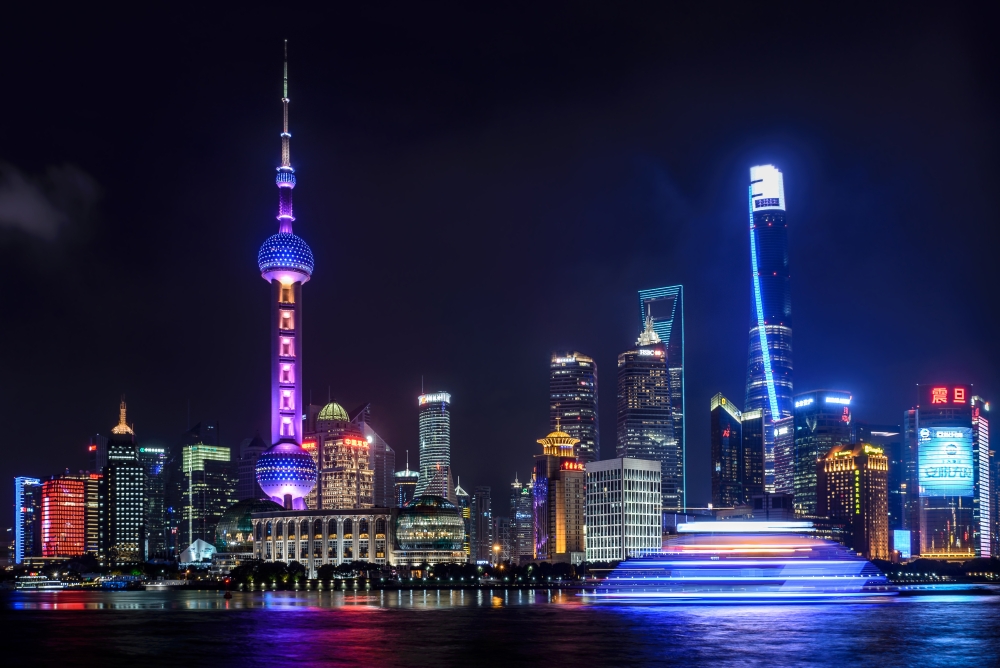 Seungrae Kim

3rd year Ph.D. student in the Graduate School of Humanities and Sociology
Area of research: History of international settlements in Shanghai
Country/Region of origin: South Korea

Seungrae Kim is a third-year Ph.D. student in the Graduate School of Humanities and Sociology, specializing in the history of international settlements in Shanghai, China. These settlements were special enclaves in the city where the administration of law and municipal regulations were ceded to foreign states. Convinced that Shanghai's past holds the key to understanding the current social climate in Asia, Kim digs deep into the history of the city.
From Seoul...
Born and raised in South Korea, Kim's deep interest in cities can be traced back to his early childhood, when he was often moving from city to city. He says Cheongju, a city in central South Korea, is the closest place he has to a hometown, having spent his primary, middle and high school years there. Kim's passion for history developed at a young age – he found that historical narratives resembled fictional stories and often read history comics and books as a child. Driven by this love for stories, he aspired to become a novelist. He figured, however, that he wanted to know more about the world first, so he decided to pursue the study of history.
Kim returned to Seoul, where he was born, to take both his undergraduate and master's degrees in history at Kyung Hee University. Initially drawn to Western history, he studied episodes like the Crusades and the French Revolution until the second year of his undergraduate degree when he increasingly became interested in East Asian history. With such a growing range of historical interests, however, he was unsure of what to specialize in. He therefore sought advice from his professor who recommended that he study Chinese history, partly as it was the professor's field but also because it was gaining popularity due to the growing prominence of China in the world.
"When I was given this advice, Shanghai sprung to mind," says Kim. He studied there for a year in 2010 during his undergraduate degree, where he learned of the international settlements in Shanghai. These enclaves were a product of the Treaty of Nanking (1842), an agreement between the British and the Qing dynasty following the Chinese defeat in the first Opium War (1839-1842), whereby five ports, including Shanghai were to be opened up to international trade. Other countries such as France and the U.S. sought to take advantage of this, and thus the settlements were established. Kim felt that this subject was the perfect combination of his interest in Western and Eastern history, and went on to specialize in it for his master's degree.
...to Tokyo
By the time he was completing his M.A., he was set on pursuing a career in academia; a Ph.D. was therefore the next step. With a desire to study abroad again, he started looking for courses overseas. He first decided to look in Asia to be near the historical materials he needed to access, and further narrowed it down to China and Japan. In the end he felt Japan and its culture would suit him, drawing from his experiences during his visits to the country and being familiar with Japanese music and entertainment. Moreover, he was already in the midst of learning Japanese as his then-professor, who was a UTokyo graduate himself, used a lot of Japanese materials in his classes.
The next decision to be made was the university. "I always toyed with the idea of studying at UTokyo ever since I visited a few years ago," says Kim. "Once I had set my mind on moving to Japan, I was determined to get in." With the help from his professors in South Korea – including helpful advice on his application – he successfully enrolled at UTokyo in April 2015 as a research student, and started his Ph.D. in 2017.
International settlements in Shanghai
Kim's Ph.D. research is on the administrations of the international settlements in Shanghai. He stresses that cities are an integral part of our society, and argues that those who are in charge of the running of cities are the most immediate political figures to people living in them, whose actions directly impact their lives. In Shanghai, countries such as France, the U.K. and the U.S. had settlement districts in the 19th and 20th centuries. "The concept of settlements is unique in itself, and they are almost like colonies," says Kim. "Despite being in China, Chinese people were excluded from these areas, and foreigners – predominantly American and British – self-governed until the 1930s." So how legitimate were the laws and regulations implemented by these foreign powers? This question was the starting point for his research.
As he was looking into this question, however, he was drawn to how these laws and regulations were actually implemented, and the wider cultural impact they had on Shanghai. "These international settlements were very successful with the implementation of laws and regulations, but with them they brought in customs and cultural practices, too." This nebulous blend of cultures together with the administrations, according to Kim, helps us better understand the overall atmosphere of the city, which is the central theme of his thesis.
According to Kim, the settlements also provide a new perspective on modernization. This is because "Shanghai was seen as a model city due to the success of its settlements, so we cannot really understand other modern city administrations without looking at Shanghai." With this in mind, it would be hard to overlook the role that treaty ports – port cities like Shanghai forcibly opened up to trade by the Western powers – played when looking at the modernization of other East Asian cities. He therefore argues that the international settlements had a wider cultural impact, not only on Shanghai but on other East and Southeast Asian port cities, too.
"Shanghai was very unique though, in that there were so many cultures and customs coexisting in one city," says Kim. "At one point there were people from 15 different countries, including Japan, which was a rarity back then." He believes that this cosmopolitan city is a good place to begin when addressing globalization. He is therefore hoping to combine the study of American, British and French settlements to gain a wider overview for his future research once he completes his Ph.D. He is currently learning French so he can read French documents firsthand.
Tokyo life and the future
"Being at UTokyo helps me do my research to its fullest potential," says Kim. "I owe that to the teachers here, starting with Professor Seiichiro Yoshizawa who is my supervisor. They are very helpful and attentive. Whenever I ask them, they look over my papers thoroughly and carefully mark any corrections." Kim has a flexible timetable and enjoys working from cafes around town, particularly in Ikebukuro (a commercial district in northwestern Tokyo). "I enjoy immersing myself in the city buzz with a cup of macchiato," says Kim. "The change of scenery and the whole environment is stimulating for me." He feels that living in Tokyo is beneficial as it allows him to gain a different insight into his research by observing his surroundings. It also gives him access to an array of historical materials in many languages, which challenges him and adds another angle to his project.
When he wants to take a break from it all, he often strolls through Chinatown in Yokohama down to Yamashita Park where he can see the pier. He says sitting there looking at the view helps him clear his mind. "Sometimes I get stuck with my research but there is one thing I am sure of, which is that I want to continue researching and building my academic career." He expresses his desire to stay in Japan, but is open to where the research takes him and expanding it to include other cities in East Asia, as well as Southeast Asia. "Administrations are the basis of our way of life," says Kim. "I want to continue studying these through international settlements and treaty ports to see how they affected people's lives in the past as well as how they affect us today, and of course, in our future."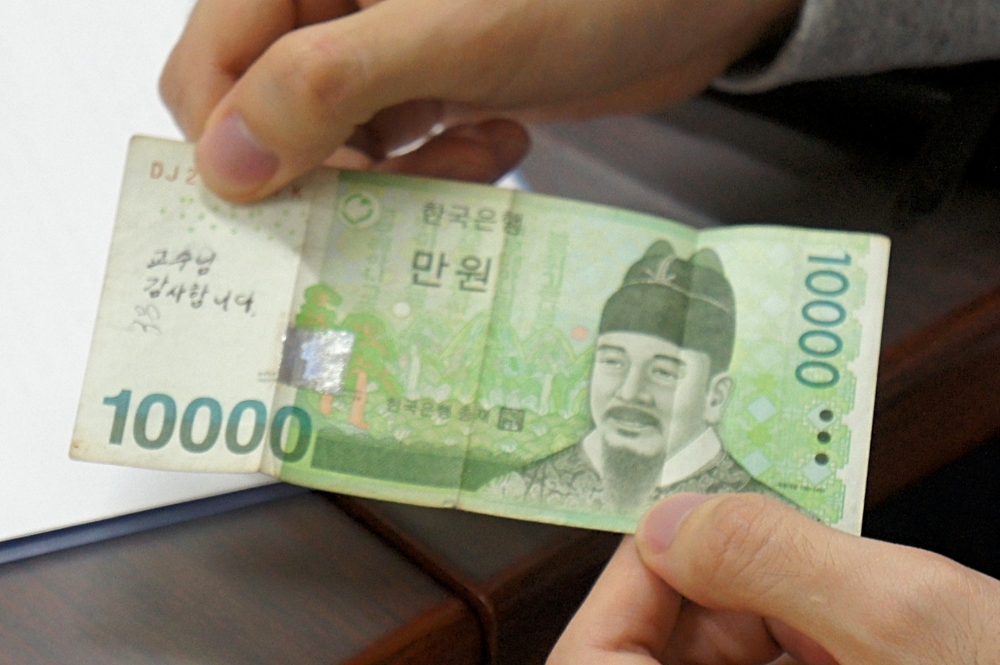 Memento
Priceless bill
"This is a 10,000 South Korean won note ($8.35 or 899 yen as of September 30, 2019). My professor in South Korea gave this to me right before coming to Japan, saying 'if you are hungry or ever get in trouble out there, remember you have this 10,000 won.' I was actually a bit of a troubling student for him, always causing him to worry in one way or another. It took him a while to accept me as his student, but I was so happy when he did. He was the one who pushed me to come to UTokyo, too. It's not a big sum, but his words and the memory this piece of paper holds are priceless to me. I always carry it around with me in my wallet."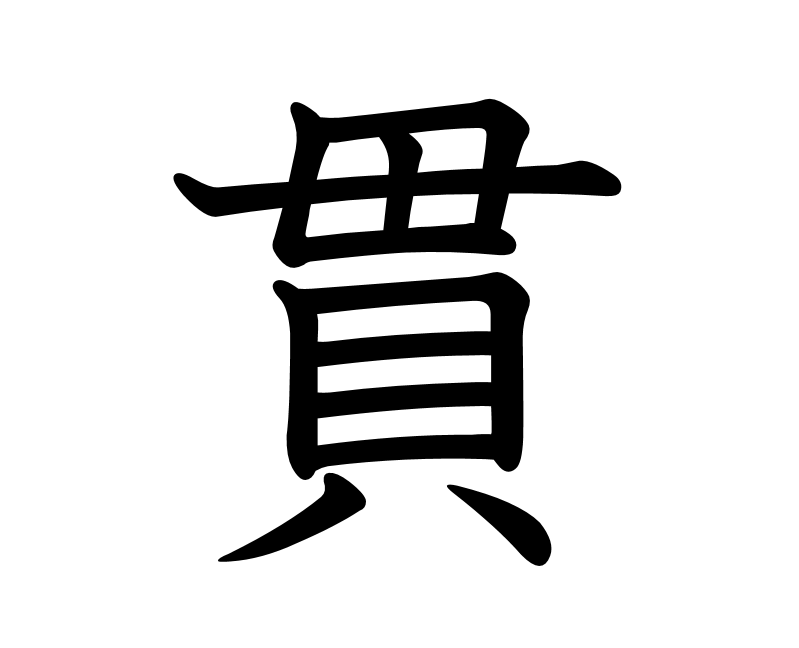 Kanji
貫く tsuranuku
"Tsuranuku means to persevere, and is my favorite kanji (Chinese character). I feel that it applies to everything – my research, my way of life … Whatever I set out to do, my motto is to always see it through to the end."