FEATURES

Exploring environmental influence on language acquisition
Behavioral experiments with babies offer clues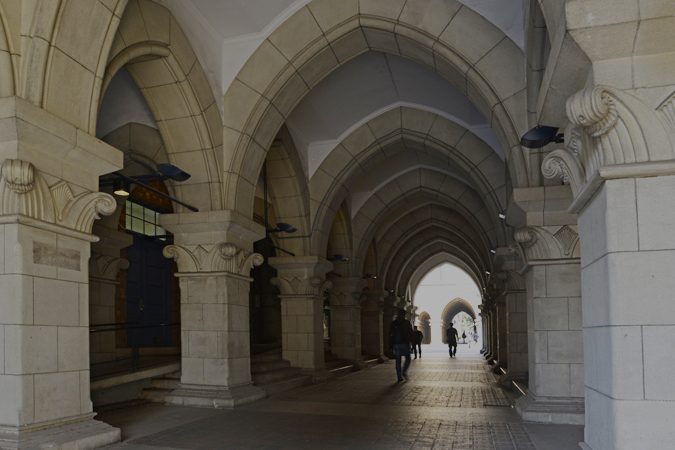 UTokyo 30s
Up-and-coming young researchers

Of the approximately 5,800 faculty members active at the University of Tokyo, we have selected nine energetic young researchers in their 30s. In terms of their job titles, there is one professor, two associate professors, one project associate professor, one lecturer, one project lecturer and three research associates. What kind of research are they engaged in day to day? And what is their temperament like? Let's find out.
Exploring environmental influence on language acquisition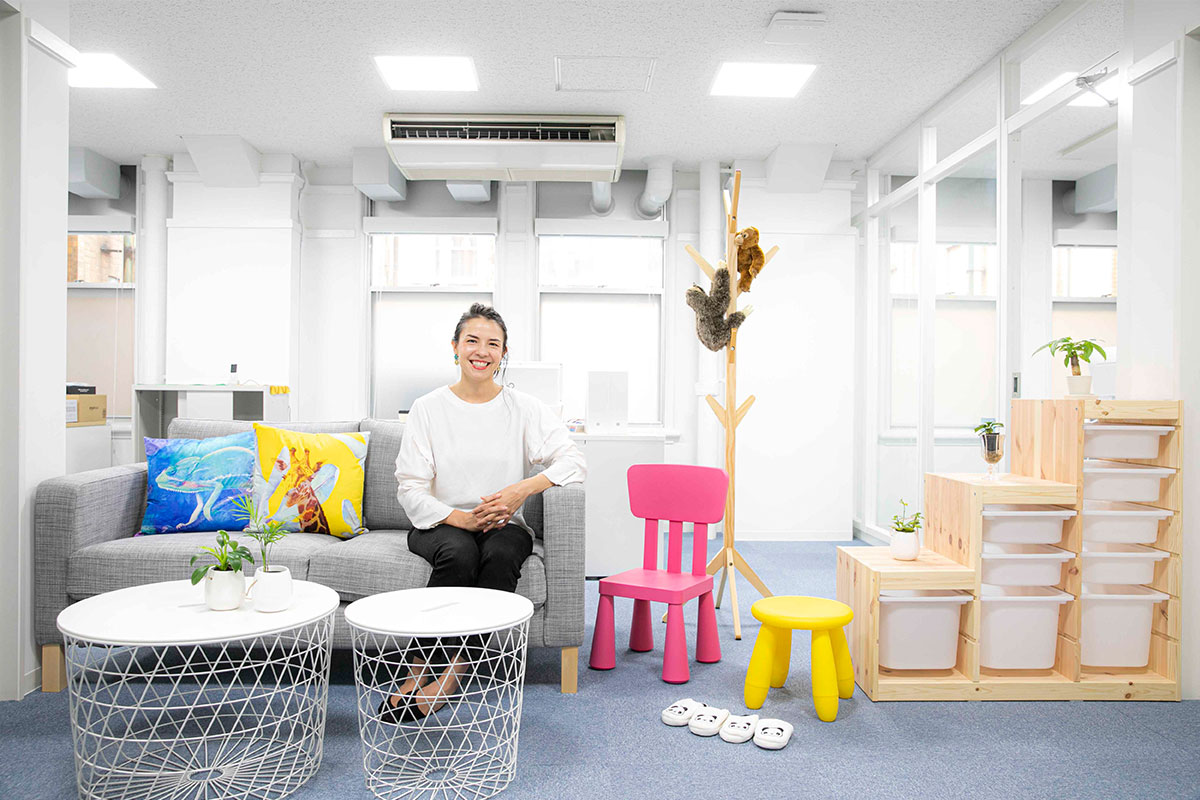 For artificial intelligence (AI) to acquire language, it needs to learn a vast amount of data. On the other hand, human infants can acquire languages at surprising speeds with far less data than AI models. Assistant Professor Sho Tsuji, who was born in Dortmund, Germany, believes that the social environment has a major role to play in this marvelous ability of babies. She studies the mechanisms by which infants' language skills develop using approaches that include behavioral testing and neuroimaging. Tsuji is multilingual, speaking not only German, but also English, French and the Japanese she learned from her mother.
"One of my interests is how babies learn language from their social environment. They usually learn from people through face-to-face interactions, so what about from machines that resemble human beings? What about from video imagery of people, or video chats? An illustration that looks like a person or an illustration of an animal? A figure without a face that moves in a humanoid manner? I have been carrying out experiments with one-year-old infants to find out whether vocabulary learning progresses in each case."
The point here is whether the teaching party has humanlike qualities, whether it has a gaze, and whether it has a "contingency" that responds to the infant's actions. We have already determined the importance of these three factors, and also the fact that having only one of them does not promote learning. If we can find the best way to combine these three factors by continuing to experiment with a gaze recording system that we have developed, it will help us develop an effective language-learning methodology.
"Another interest of mine is to find out what's in the language-learning environment when seen from the baby's point of view. Using an audio recorder and video camera that can be worn directly on a baby's body, we record the sounds she hears and the world she sees. For example, when she heard the word "sloth," was she looking at a stuffed sloth toy? In other words, was there an opportunity to link the word she heard with something in the social environment? We will accumulate and analyze this kind of data over the course of a year."
Having studied psychology at Humboldt University, Tsuji describes how her current research came about after encountering linguistics at the University of Tokyo's Graduate School of Arts and Sciences and coming into contact with Professor Reiko Mazuka's research on linguistic development during a visit to the RIKEN Brain Science Institute. These circumstances led to the launch of the IRCN BabyLab in April 2019. It's an exceptional case for a research associate such as Tsuji to be appointed as principal investigator for a project.
"Everyone around me has such an incredible record of achievement – sometimes I feel a bit strange to find myself among such a group."
The newborn BabyLab has been designed to promote the development of the new field of neurointelligence. One's environment appears to be of major significance not only for infants' linguistic development, but for the development of young principal investigators as well.

Q & A
What do you enjoy doing on your days off?
"Having tea with friends. Yoga. And making homemade jewelry and carpets."
Whose books do you enjoy reading?
"Simone de Beauvoir, a feminist characterized by her vulnerability."
What do you feel when you see your fellow researchers in their 30s?
"I suppose that we tend to be called on to move at faster tempo and to have more of a managerial sensibility than we used to."
What are your hopes for this new era?
"For it to be understood – and unsurprising – when women don't prioritize their family over their career."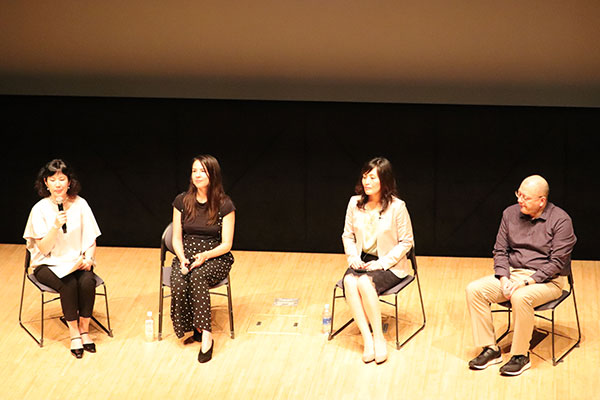 Assistant Professor Sho Tsuji is also actively engaged in outreach activities. On July 13, 2019, she took part in a public colloquium organized by the International Research Center for Neurointelligence (IRCN) at the National Museum of Emerging Science and Innovation on the theme of "Brain Prediction and Brain Development." For an audience of high school students and members of the general public, her presentation discussed in part how even newborn babies are able to recognize the rhythm of their native language and have a weakened recognition of sounds from other languages. On July 20, she took part in a talk session at the Ryozan Park Preschool, a childcare facility in Tokyo's Toshima ward. She talked about what parents can do to help their children learn language, and the benefits of using two languages in combination. See the IRCN's website for future activities.
https://ircn.jp/en/
* This article was originally printed in Tansei 39 (Japanese language only). All information in this article is as of September 2019.