FEATURES

Changing not knowledge, but awareness
The standard-bearer for environmental manga in the 21st century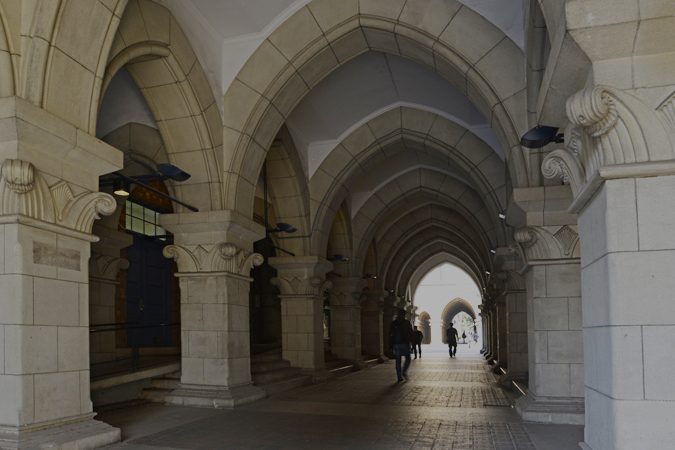 UTokyo artists in the spotlight
A research associate, a graduate student, a former company employee and a graduate...
Among the many people deeply involved with the University of Tokyo, we introduce four artists who are carrying on creative activities worthy of notice.
Changing not knowledge, but awareness
The standard-bearer for environmental manga in the 21st century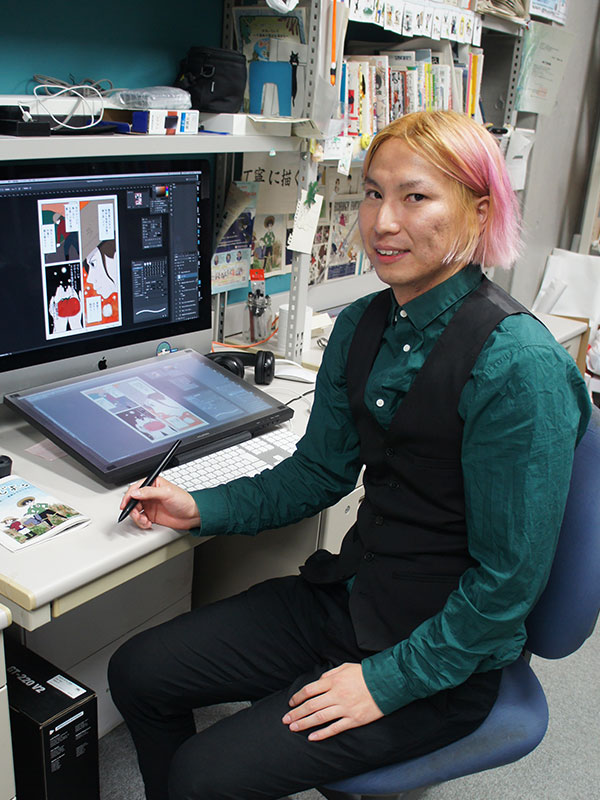 A blond graduate student who has chosen as his theme the use of manga for environmental education – that's Ryuji Uchida. He's more than a researcher who happens to have a bit of an artistic side. After graduating from the Department of Manga in the Faculty of Arts of Tokyo Polytechnic University, in 2017 he walked off with the top prize in the 29th Kuroshio Manga Taisho competition sponsored by the Kochi Shimbun newspaper, demonstrating that he was for real.
"I've always found it hard to talk face-to-face, but I thought manga would be a good venue for communication. After failing for three straight years to get into a science course, including at the University of Tokyo, I learned about a school with a manga department through my cram school and decided to apply there instead."
Surrounded by peers aiming to become professionals, and desiring to become a manga creator himself, Uchida submitted his works to Shonen Jump and other manga publishers, but the editors showed no interest. With graduation drawing near and unable to come up with an image of himself getting a job, he shifted course toward advancement to graduate school. Behind this decision was something he had felt back in elementary school, upon seeing works such as Pom Poko and Princess Mononoke.
"Not only were they entertaining, but I recalled how they got me thinking about the importance of nature and the environment, without being pushy. And I thought, if there is something I want to aim for in my own manga, maybe this is it."
Resolved to pursue this avenue come what may, Uchida did a web search and came upon Professor Kaoru Saito, known for his Cyberforest project, which streams the sounds of forests via the internet. Sensing freedom in the vast variety of research topics in Saito's lab, he took his manga works and showed them to the professor, who looked at them and said, "Not bad." Somehow, Uchida got past the interview, overcoming the tough grad school entrance exam studies and his difficulties speaking in front of others.
Starting out with a work for middle school supporting experiential learning, he followed up with a work linking elementary and middle school students of Otsuchi, Iwate Prefecture, with the University of Tokyo, a PR work for the lab, a work supporting a "women in agriculture" project, a participatory panel for Open Campus, and a study of changes in reader awareness from environmental education through manga. His aim is not a learning-type manga that pushes knowledge into students, but a true environmental education manga that changes awareness.
The Pom Poko of the next era will be created by a Doctor of Environmental Science whose flashy blond hair is in contrast with his shy personality.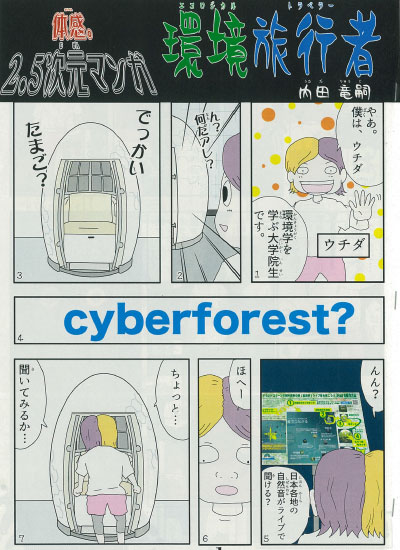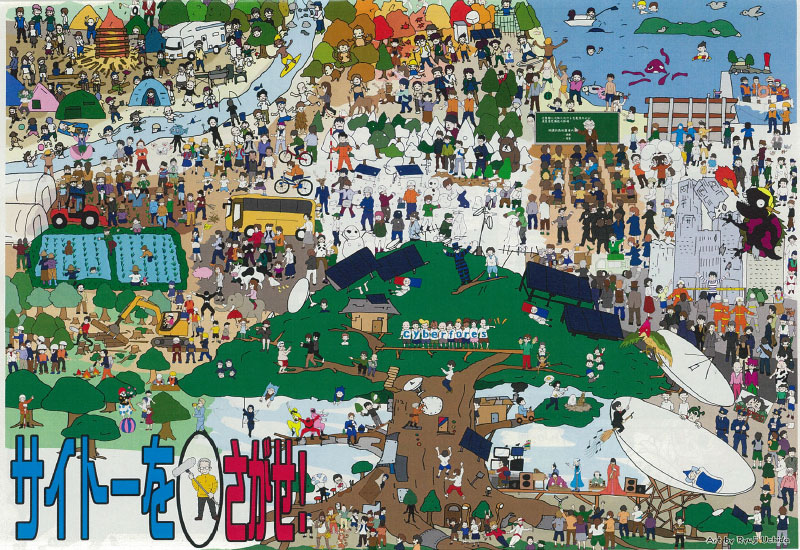 The large panel exhibited at the 2018 Open Campus is a 20-part series in which the author appears, inviting readers to study environmental science. Using quizzes, a lucky face-making game, quoits, a tin can telephone and other hooks, it seeks to spur interest in the environment. A highlight is the "Where's Wally?" panel replacing the characters with academic advisors and peers in the lab.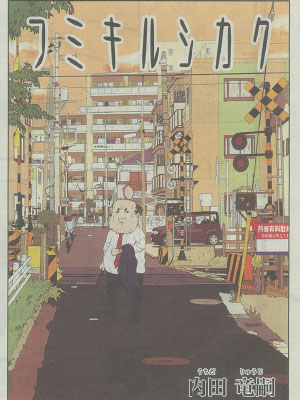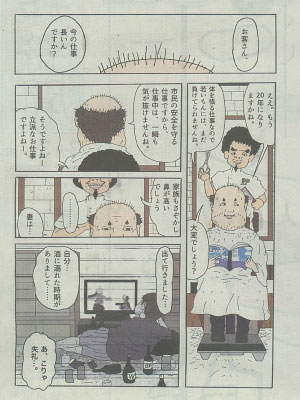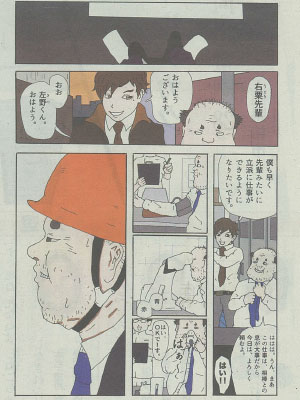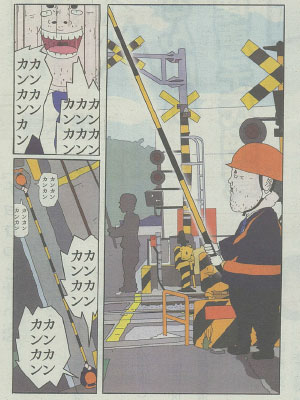 The Kuroshio Manga Taisho winner Fumikiru Shikaku. It gained high praise from contest judge Rieko Saibara, who commented, "A middle-aged man and absurdity, with a nice touch of humanity."

* This article was originally printed in Tansei 38 (Japanese language only). All information in this article is as of March 2019.