FEATURES

Portraying the lives of Russian women in Japan through ethnography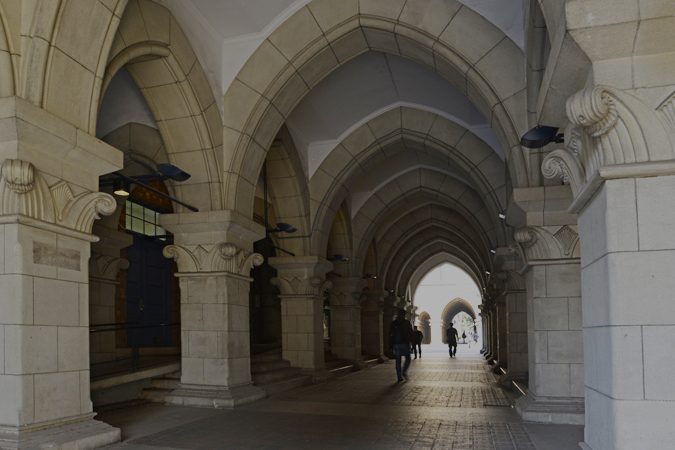 UTokyo 30s
Up-and-coming young researchers

Of the approximately 5,800 faculty members active at the University of Tokyo, we have selected nine energetic young researchers in their 30s. In terms of their job titles, there is one professor, two associate professors, one project associate professor, one lecturer, one project lecturer and three research associates. What kind of research are they engaged in day to day? And what is their temperament like? Let's find out.
Portraying the lives of Russian women in Japan through ethnography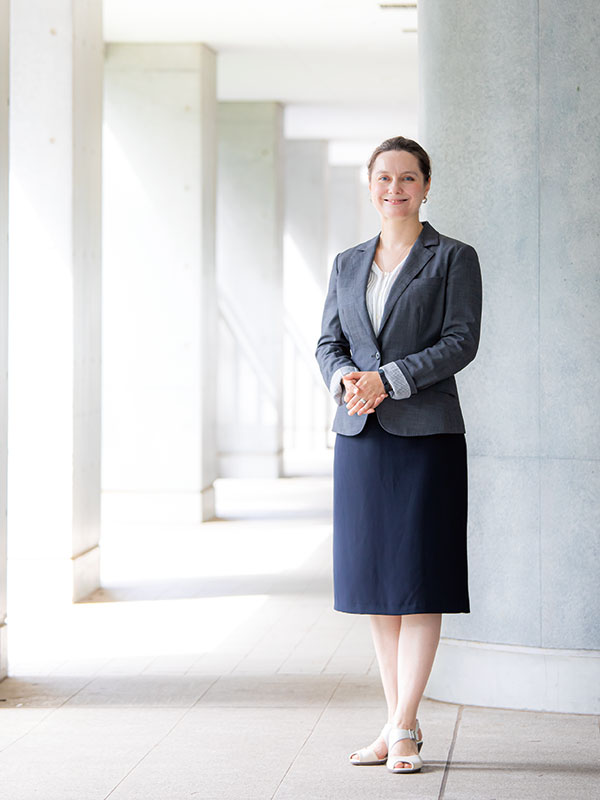 The thirteen-year-old girl who came to Japan as a member of the Russian Youth Choir came away with a special impression of the various regions of Japan that she toured for their performances. To eyes that had grown up accustomed to a society where the atmosphere of the Soviet era persisted, all was awash in vibrant color and the people felt kind. Touched by the experience, she decided to major in Japanese language at Saint Petersburg State University. Later, while studying Japanese at Nagoya University, she was drawn into Japan's traditional puppet theater, known as ningyo joruri. Gradually becoming unsatisfied simply with watching the performances, Project Associate Professor Ksenia Golovina apprenticed herself with the "Otome Bunrakuza," a female-only puppet troupe she discovered in a magazine. She was the first foreign national to do so.
"Since I didn't have any money, I made the three-and-a-half-hour journey on the local train from Nagoya to Osaka to undergo training. I wanted to learn the things you wouldn't know just by looking in from the outside."
The results of the year-long period she spent studying the field led to her graduation thesis in ningyo joruri studies after she returned to Russia. After realizing the wonder of fieldwork, Golovina joined the lab of Professor Takeo Funabiki, who headed the Department of Cultural Anthropology on Komaba Campus. Under his supervision, she chose Japan's expatriate Russian community as her new research topic. Her aim was to portray the lives of Russian women who had married Japanese men.
"After carrying out interviews with a total of 70 people, I examined their process of life-crafting – from their reasons for deciding to emigrate and marry, to their current situation and their dreams for the future."
Golovina's survey, which incorporated the Russian tradition of heart-to-heart discussions over tea, also addresses international marriage patterns, expectations about older men and gender differences in desires for a married life. The research is deeply interesting even for the layperson. Her doctoral dissertation, which depicts the realities of emigration and marriage as major life events, earned Golovina her degree and a book – as well as another topic for research.
"During my survey I often visited people in their homes, and I found myself drawn to these houses and the various objects contained therein. For example, handcrafted artificial flowers might represent women's history of being driven to the periphery of industry. A kotatsu (heated table) that is no longer in use could be a sign of a modern Russian temperament that doesn't really recognize any value in someone who tends to laze around. For the past few years, I have been advancing my research on material culture, which examines society from the objects in our homes."
"Rather than inductively arriving at a kind of rule by analyzing data quantitatively, Golovina finds more appeal in the method of ethnography, which uses stories to describe the social phenomena that emerge as a result of hands-on research. In her lab, she had a wristwatch she said she had purchased for her Japanese husband.
"I wanted to show him the excellence of Russian products, but it seemed difficult for him to use, so in the end, I've kept it here…"
Perhaps this is best interpreted as a story describing a case of a successful international marriage, rather than a problem in her native country's timepiece industry.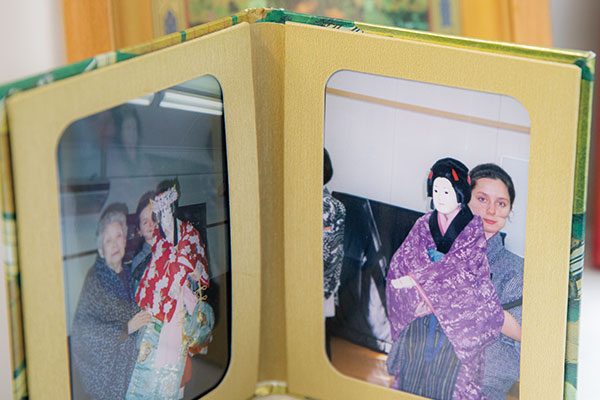 Q & A
What do you enjoy doing on your days off?
"Jogging while listening to interview recordings. It gets my mind going!"
What's an anthropological text you've found interesting recently?
"The Land of Open Graves by Jason De León. It's about Mexican immigrants."
Could you teach us something in Russian?
"Делай день (pronounced 'delai den' – it means 'Make the day!') A favorite saying of my mother's."
How are your thirties today compared to those of older generations?
"My father was also a researcher, but I feel like he took things at a slower pace than we do today."
Book authored by Project Associate Professor Golovina:
Nihon ni Kurasu Roshia-jin Josei no Bunka Jinruigaku [Russian Women in Japan] (Akashi Shoten, 2017; ¥7,200 + tax)
* This article was originally printed in Tansei 39 (Japanese language only). All information in this article is as of September 2019.