FEATURES

Striving to ensure peak performance in female athletes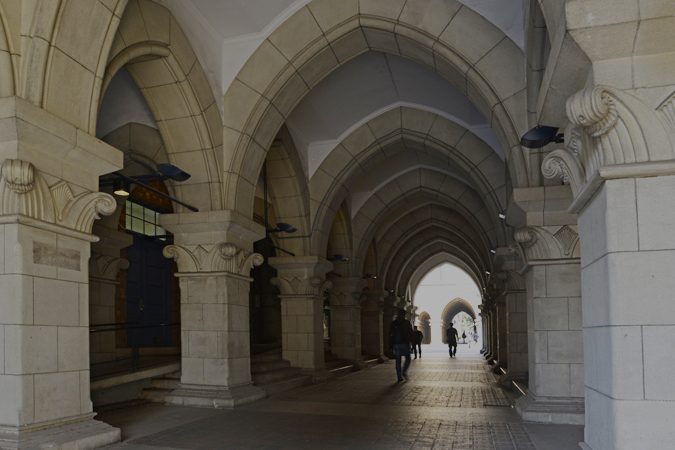 Olympics, Paralympics and UTokyo
Research, education and legacies related to the sporting event
The Olympic and Paralympic Games will be held in Tokyo for the first time in more than half a century. The University of Tokyo, which is also located in the metropolis, has a long history of involvement with the Games. As you learn about UTokyo's contributions to this global sporting event, the blue used in the Olympic and Paralympic emblem may very well start to take on the light blue hue of the University's school color.
Obstetrics and Gynecology
Striving to ensure peak performance in female athletes
The gynecologist helping to address the female athlete triad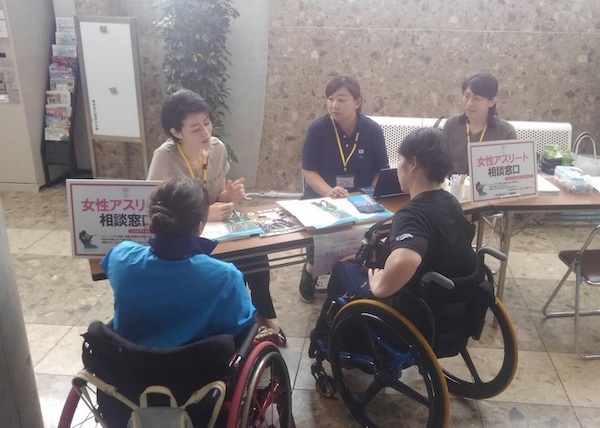 Low energy availability, amenorrhea and osteoporosis: together these make up the trifecta of symptoms known as the female athlete triad. Sayaka Nose, a physician at the University of Tokyo Hospital, is the first in Japan to carry out a large-scale study on the triad and provide support to female athletes.
When Nose entered the obstetrics and gynecology department as a doctor in 2006, she was following in the footsteps of her father, who was also an obstetrician and gynecologist. She was interested in a line of work that would connect with sports. At the time, there were almost no obstetricians or gynecologists in Japan who specialized in the health issues facing female athletes, and Nose attended numerous sports-related academic societies and groups to widen the scope of her work.
A transformative moment of opportunity came when she took up her position as a physician at the Japan Institute of Sports Sciences (JISS) in 2012. There, she found that of some 700 female athletes registered with the institute, around 40 percent showed amenorrhea or menstrual irregularities. The risk of symptoms of the female athlete triad is particularly high among women who compete in long-distance track events, where a low body weight is often considered as an advantage, in events based on weight class systems, and in events like rhythmic gymnastics and gymnastics, which have a strong aesthetic element.
Following her return to the University of Tokyo in 2017, she established an outpatient clinic for female athletes, the first of its kind in a national hospital in Japan, and has also served as the chair of the JPC (Japanese Paralympic Committee) Female Sports Committee. Because many athletes in para-sports have longer careers than their able-bodied counterparts, there is also a need to respond to problems such as infertility treatment and menopause symptoms.
At the moment, Nose is particularly concerned about sports in middle and high schools. She says that teenage long-distance runners are sometimes told to lose weight. This leads some to weigh themselves obsessively more than 10 times a day or to skip meals, and they sometimes develop eating disorders as a result. Because coaches are often men, Nose is working alongside school nurses and recognized sports nutritionists to ensure that these young women have somewhere they can turn for advice.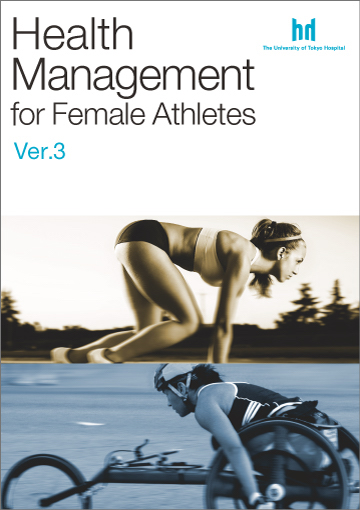 "If a woman suffers from amenorrhea or low body weight in her teens, there is a risk that she will not attain peak bone density, which most women reach at the age of around 20. This can mean they go through the rest of their lives with low bone density, increasing the risk of stress fractures. I want to build a system that will give them the support they need before it is too late."
* This article was originally printed in Tansei 40 (Japanese language only). All information in this article is as of March 2020.