FEATURES

Balancing innovation and public health
From the perspective of access to medicine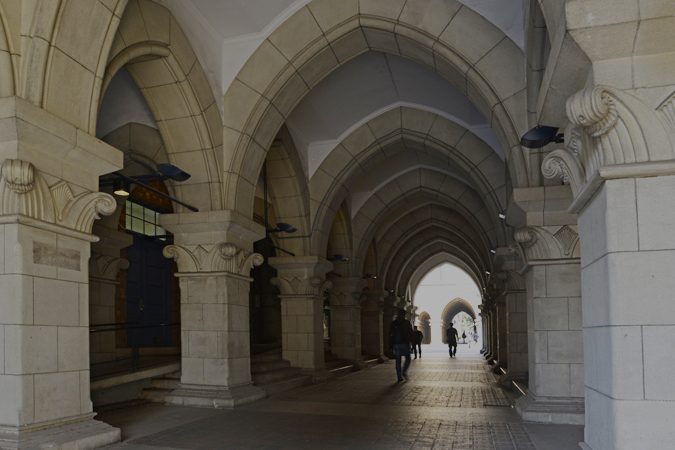 Balancing innovation and public health
From the perspective of access to medicine
"Do you want the generic version?" That is a question you might frequently hear when a pharmacist is filling your prescription. Generic drugs are less expensive to buy than new drugs, and therefore obviously a friend of the consuming public. But isn't that a bitter pill to swallow for the pharmaceutical firms that go through the trouble of developing new drugs? One specialist on intellectual property laws has been studying the relationships between drug patents and the law, and has an answer to this question. Tell us, Masuda-sensei!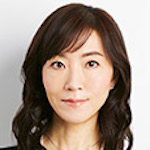 By Sachiko Masuda
Associate Professor,
Research Center for Advanced Science and Technology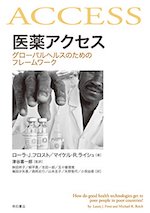 Associate Professor Sachiko Masuda participated in the Japanese translation of Access, by Laura J. Frost and Michael R. Reich (Japanese edition published by Akashi Shoten). This work examines the meaning of drug access from the perspectives of drugs, vaccines, diagnostic methods, contraceptive methods, medical instrumentation and redundant protections.
Fig. 1 Four approaches to the assessment of levels of access to medicine

(from Iyaku Akusesu [Access to medicine] p. 26)

| | |
| --- | --- |
| Utilitarian principle (cost-effectiveness) | Maximize health for a particular population under certain resource constraints. |
| Market-based approach | Make products available for sale to people who can pay the prevailing prices (set by producers and others). |
| Egalitarian value | Provide financially subsidized access to effective health technologies for those groups that are worst off within a population. |
| Rule-of-rescue | Provide free access to live-saving health technologies for those individuals who are worst off in terms of health. |
The term "access to medicine" refers to a condition whereby patients have the means to obtain the proper drugs and treatments needed for their care.
The degree of success toward achieving a targeted level of access depends on several factors, including standards of care, legal regulations and policies, and social and ethical values (Fig. 1). These factors vary country by country. I have been engaged in research on appropriate legal frameworks and social systems for access in Japan and abroad, with attention to targeted levels of access to medicine. More specifically, I have enlisted the dual perspectives of innovation and public health to focus my study on the relationships between patent frameworks and legal systems that support the stable supply of drugs and healthcare services.
By international standards, access to medicine in Japan is at a high level. All Japanese citizens are insured in principle, and are protected by the medical insurance system. If we get sick, we can visit any hospital nationwide for an examination and receive appropriate treatments for a uniform fee. In terms of access, Japan, unlike impoverished countries, does not have many problems with its infrastructure for the provision of medical care. Most of its problems have to do with the stable supply of drugs or the legal framework for healthcare expenditures. For example, in the interest of holding down healthcare costs, the Japanese government in recent years has been working to encourage broader use of relatively inexpensive generic drugs. Generic drugs are drugs that offer the same active ingredients, doses and effectiveness as new drugs that have been developed. If generics are quickly and steadily supplied and utilized after the patent for a new drug has expired, it should be possible to hold down healthcare costs without harming the public's access to drugs or medical services.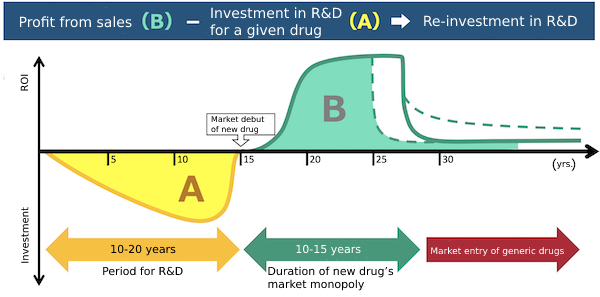 The patent system is one factor that affects access to medicine. If patent protections for new drugs are strengthened and the durations of their market monopolies are extended, drug companies can more easily recover the huge costs associated with new drug research and development, and accordingly have a better incentive to engage in new drug development. On the other hand, if those patent protections go too far, they can have the effect of keeping drug patents in force over longer periods and accordingly delaying the market entry of relatively inexpensive generic alternatives (Fig. 2). The levels of patent protection for new drugs are a frequent source of international disputes pitting poor, developing countries against the advanced industrial countries where most pharmaceutical companies engaged in new drug development tend to be based. This issue of patent protection for new drugs needs to be properly addressed and resolved with attention to the domestic as well as foreign balance between the supply of new drugs and generics, and with consideration for the impact it has on access to medicine.
Recently, a new issue for access to medicine has begun to emerge in the form of restrictions that the patent framework places on the latent potential for new drug development. The active ingredients in new drugs have been shifting from small molecules to antibodies and other macro-molecular compounds. (Nivolumab, sold under the brand name Opdivo, is a drug made from antibodies. It is based on discoveries by Dr. Tasuku Honjo, winner of the Nobel Prize in Physiology or Medicine.) Under current standards, a patent on an antibody drug could by its very nature be used to establish a broad monopoly over the very mechanism behind that drug's effectiveness. With such patents in force, other pharmaceutical firms would no longer be able to develop antibody drugs that utilize an identical mechanism of drug action. In the future, this in turn could conceivably limit the treatment options available to patients. This problem was never a concern with the small molecules that were developed for use in many new drugs with different physical structures for a given mechanism of action. In the context of this issue with levels of patent protection, we will arguably need to devote more consideration to the latent barriers to access to medicine that may arise in parallel with technological strides in the development of antibody drugs and other medications.

* This article was originally printed in Tansei 40 (Japanese language only). All information in this article is as of March 2020.