FEATURES

Spreading awareness of the novel coronavirus
Through a passionate fast-talking commentary video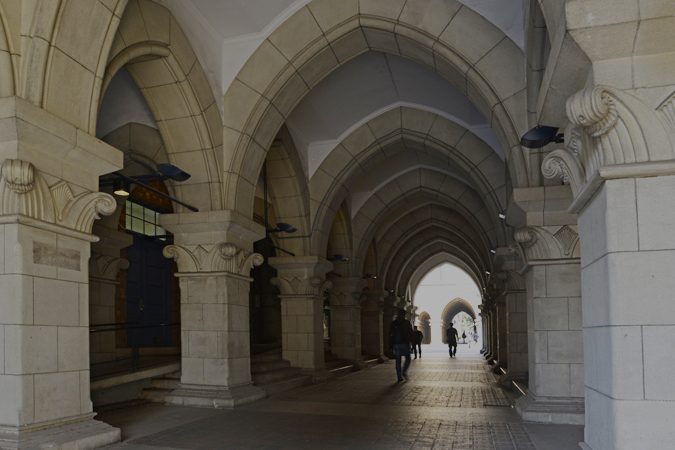 The coronavirus pandemic and UTokyo
What do UTokyo's efforts made under activity restrictions reveal about the University's direction in this new era?
In 2020, due to the pandemic, activities at UTokyo drastically changed in ways we had never expected. In this issue of Tansei, we record various efforts made at UTokyo over the past six months to offer a chance to think about the University's activities in the COVID-19 era.
Spreading awareness of the novel coronavirus
Through a passionate fast-talking commentary video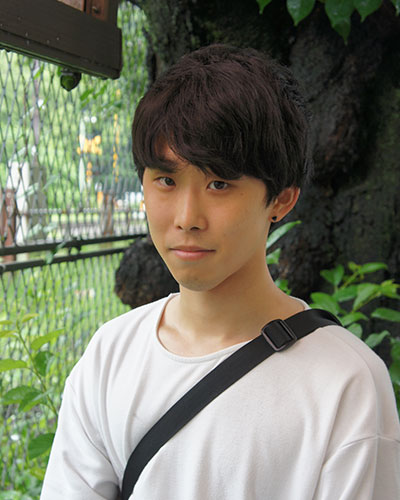 On April 2, 2020, a video highlighting the horrors of COVID-19 was uploaded to YouTube.
The video drew a lot of attention – with the mayor of the city of Fukuoka recommending it on his blog, a Fukushima newspaper running an article on it, and the singer GACKT introducing it on his Instagram account. The creator is a UTokyo student/YouTuber who goes by the name Mugitaro, which was one of the potential handles his parents had suggested for him.
"At the time, there was a lot of confusing information on the coronavirus and I was hoping someone would summarize it. But as I couldn't find anyone in the younger generation doing that, I decided to do it myself."
Mugitaro spent four hours searching on the internet, gathering information on Twitter, and confirming the collected information by tracing it back to the original English research papers. He then put the confirmed information together in the following order: the number of infected people increases → the health care system collapses → people cannot be treated → people close to you die → therefore, people should refrain from going out. The six-and-a-half-minute video in which fast-talking Mugitaro tells this story in an impassioned and unpretentious manner, using easy words that can be understood even by elementary school students, has garnered over 680,000 views.
"Ever since I was in Fukushima Prefecture, giving easy-to-understand explanations to my friends was what I considered my sense of justice. The skills I've learned at a comedian training school I went to after entering UTokyo might also have helped."
During his undergraduate years, Mugitaro went abroad many times, using the University's study abroad programs. In Poland, where he went on a short-term program when he was a third-year student, he had a life-changing experience that led him to his current activities.
"I was thrown into a place where all the people but me were Ph.D. students. When I was feeling lonely and depressed, unable to speak the language, I heard a song called "Pellicule." And it made me cry my eyes out. That was my first encounter with poetry rap."
Feeling he was saved by the song, Mugitaro started to work as a poetry rapper after returning to Japan. He released a CD from the same record label that put out "Pellicule." Mugitaro has been posting various videos to YouTube, including the one about the coronavirus, in a bid to lead viewers into the world of poetry rap.
"Poetry rap has the power to reach out to people who are depressed and to cheer them up. It's still a minor genre of music, but I want to take poetry rap to the stage of 'Kohaku Uta Gassen' [NHK's annual song festival] someday."
Under this pitch-black sky, the future is uncertain. Believing that one day I will get through this long tunnel, I feel my way down the silent road. The unpretentious and passionate poetry rap resonates well in the so-called "With Corona" era, a "new normal" in which people coexist with the coronavirus.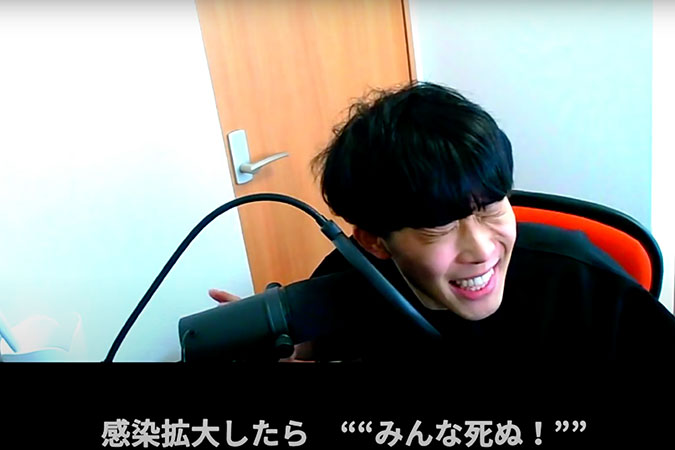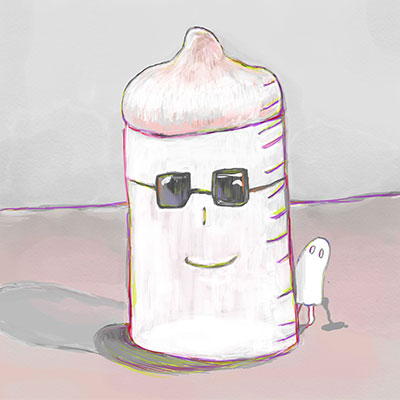 * This article was originally printed in Tansei 41 (Japanese language only). All information in this article is as of September 2020.