FEATURES

Recording our current situation and passing on these memories to the future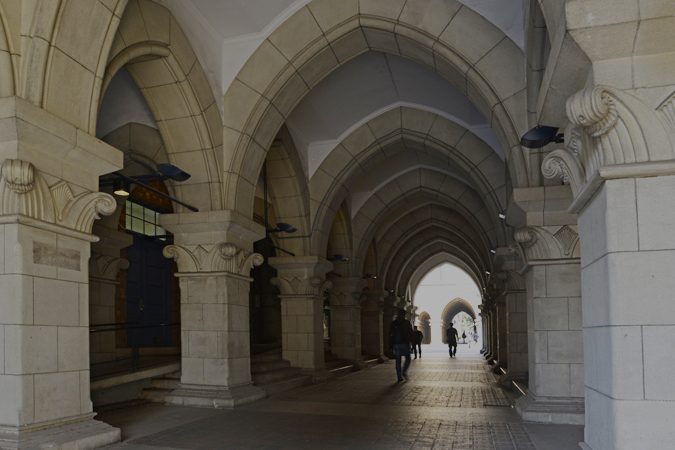 Contributions from 10 researchers in various fields
Dispatches from the coronavirus crisis
We selected 10 researchers from among the University of Tokyo's 26 constituent departments and asked them to write one-page accounts of the coronavirus pandemic from the perspective of their own field of specialization. This also presented the opportunity for them to attempt to frame their own research through the lens of the pandemic.
What were UTokyo researchers thinking and feeling in the summer of 2020? What do researchers say when they are talking about the pandemic? Some answers to these questions will be found in this series of pages.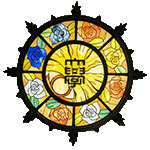 Recording our current situation and passing on these memories to the future
Colorizing archival photos to merge them with our contemporary experience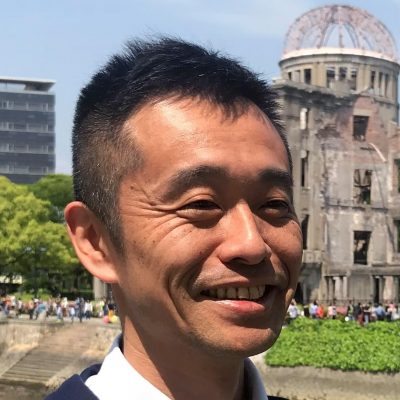 The figures below are photographs of pandemics past, taken at the time of the Spanish flu (1918) and Asian flu (1957‒58). They were colorized using AI technology and posted on Twitter. They both enjoyed considerable engagement online, with many replies that highlighted similarities and differences between the current COVID-19 pandemic and past pandemics.
In these examples, archival photographs were colorized and shared on social media to merge them into our contemporary experience of time, engendering a move to learn from the past and leverage it for the future. In other words, what is occurring is "an inheritance of memory by creating 'flow' from 'stocked' materials." This is the notion of "rebooting memories" on which I worked with Anju Niwata (a UTokyo student).*
At the moment, a variety of efforts are underway at various levels of society owing to the impact of the COVID-19 pandemic. Naturally, in every respect it is human lives that are most valued, as well as the maintenance of the medical care that safeguards human life.
However, in facing this situation, it is also essential to accurately record the reality of the pandemic and the state of society. As with the examples noted above, there is much to be learned from the history of epidemics in the past. We could say that creating these flows of memory is only possible assuming the existence of "stocked" records.
However, at this juncture it would be hard to say that we are taking full advantage of lessons that we have learned from epidemics in the past. Further, our understanding of the significance of the existence of "official documents" that should be rigorously managed and amassed by society is itself in peril. This is an "archival crisis." In light of this, I want to reiterate the importance of creating a detailed record of the conditions of our current social moment to leave to posterity.
For example, in hopes of engaging people with an interest in recording the state of society, the Digital Archive Study Group on COVID-19 that I lead has proposed the "promotion of archiving activities" in relation to the coronavirus pandemic that now confronts us. For example, we may consider the following initiatives:
Assisting activities on the part of citizens to gather information as much as possible, bearing in mind measures to ensure their adequate safety
Archiving the content of media reports and various other types of informational notices
Archiving community records and the records of individual organizations (e.g., the task force headquarters of local governments)
The means of archiving can be digital or analog. Moreover, the ideas listed above are just possible examples. We would be happy if these activities could be conducted in cooperation with activities on the part of libraries or museums, which are themselves hubs for the collection of local information. Please feel free to get in touch!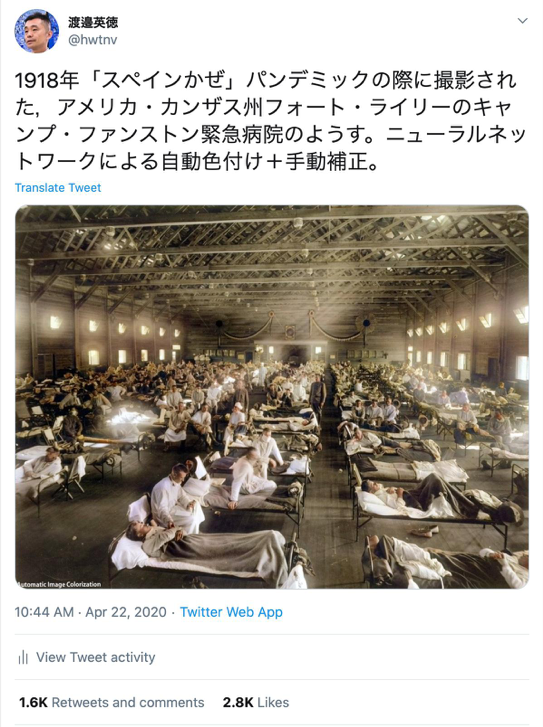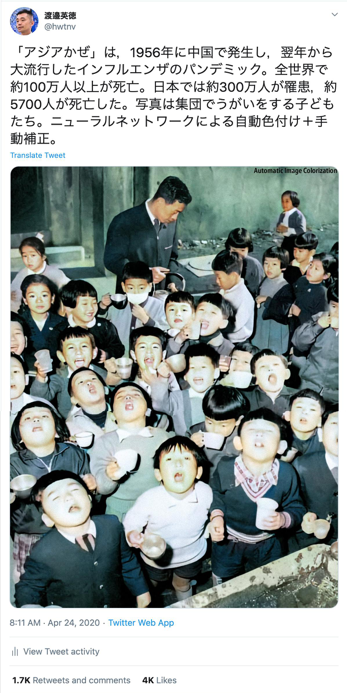 Note: This essay is based on "A call for archival activities on COVID-19" issued on May 10, 2020 by the Digital Archive Study Group on COVID-19
* Anju Niwata and Hidenori Watanave: "Rebooting Memories" :Creating "Flow" and Inheriting Memories from Colorized Photographs; Proceedings of SIGGRAPH ASIA 2019 Art Gallery/Art Papers, Article No. 4, pp. 1-12, 2019 (https://doi.org/10.1145/3354918.3361904)

** This article was originally printed in Tansei 41 (Japanese language only). All information in this article is as of September 2020.