FEATURES

Changes at UTokyo over the past six years: by the numbers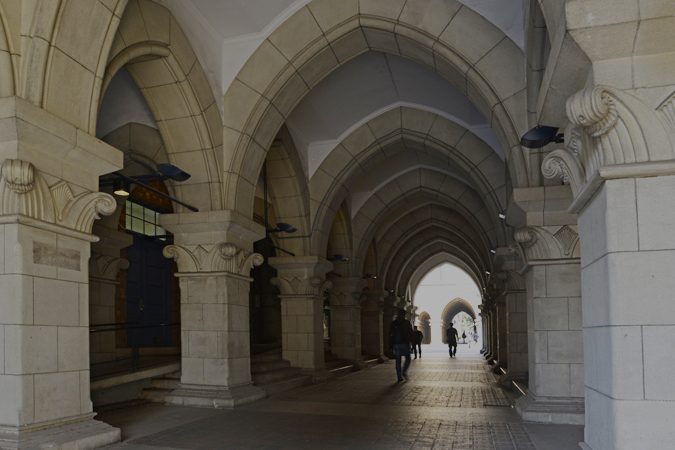 Changes at UTokyo over the past six years: by the numbers
In the 31st issue of Tansei, published in September 2015, we presented issues based on data that UTokyo should work on with the 30th president. Five and a half years have passed since then. Here, we examine whether we have solved those issues by looking at how the data has changed. The role of steering the University to tackle the remaining tasks will be handed over to the 31st president.
Sources: "The UTokyo Outline" and others: https://www.u-tokyo.ac.jp/ja/about/overview/book.html
AY 2014
84
↓
AY 2019
120
Number of undergraduate students studying overseas
By country, 37 undergraduate students studied in the U.S. and 15 in the U.K., followed by 9 in Australia. Including graduate students, the total number of students studying abroad went from 393 to 422 during the same period. In fiscal 2020, due to the coronavirus pandemic, the number of undergraduate students studying abroad was 52. The total number of students studying abroad, including graduate students, was 270.
AY 2014
2873
↓
AY 2020
4194
Number of international students
The number of international students in undergraduate degree programs increased to 366 from 293, and the number in graduate programs (including research students) rose to 3,828 from 2,580. By area, the percentage of international students from Asia increased to 86.1% from 81.9%, while students from Europe declined to 7.1% from 8.7 %. The percentage of international students from North America remained unchanged at 2.6%.
AY 2014
215
↓
AY 2020
326
Number of international faculty members
The figure includes professors, associate professors, lecturers, research associates, project professors, project associate professors, project lecturers and project assistant professors. Most of the international faculty members came from the following countries: China, South Korea, the U.S., India and France.
AY 2014
9.9%
↓
AY 2020
19.4%
Percentage of female staff in management positions
The percentage represents female staff who hold the positions of general managers, deputy general managers and managers (excluding those who hold concurrent positions and fixed-term project staff). The percentage of women in management positions has increased significantly over the past six years.
AY 2014
33.2%
↓
AY 2020
32.7%
Percentage of fixed-term faculty
The percentage has declined by 0.5 points in six years. The decrease may seem small, but the figure had previously increased by 16 percentage points in eight years. Efforts such as the system to promote the transition to permanent employment for young faculty members and the Excellent Young Researcher system have produced definite results.
AY 2014
18.7%
↓
AY 2020
19.5%
Percentage of female undergraduate students
We have continued our efforts to support female students such as through housing aid, direct dialogue between female high school students and the UTokyo president, and the production of posters and videos for female junior and senior high school students. But we were unable to overcome the 20% threshold, which has been a challenge for us. As for the graduate schools, the percentage of female students increased to 28.2% from 26.9%.
AY 2014
16.5%
↓
AY 2020
18.2%
Percentage of female faculty members
The figures cover professors, associate professors, lecturers, research associates, research assistants, project professors, project associate professors, project lecturers, project assistant professors and project researchers. The number of female deans has increased to 1 from 0. The number of female executive vice presidents was three out of eight people, up from 0 out of seven people in 2014.
2013 Graduates
28.8%
↓
2019 Graduates
26.9%
Percentage of master's degree students who advanced to doctoral programs
Among 2,963 students who completed master's degree courses, 852 went on to Ph.D. programs in 2013, compared to 849 out of 3,157 in 2019, a decline of 1.9 percent. Support for highly skilled doctoral personnel, who will determine the progress of our knowledge-intensive society, will be entrusted to the next president.
AY 2014
2.51billion yen
↓
AY 2019
4.17billion yen
The amount of donations to the UTokyo Foundation
Of the 9,882 donations, 9,483 were from individuals and 399 were from corporations. Of the 3.94 billion yen in donations designated for specific purposes, 3.062 billion yen will be used to support education and research, 315 million yen for scholarships and other purposes, and 71 million yen for campus environmental improvement.
AY 2014
34.4%
↓
AY 2020
32.5%
Percentage of revenue comprised of government subsidies for management expenses
The total budget for revenue increased from 235.84 billion yen to 259.904 billion yen. The government subsidies for management expenses allocated by the Ministry of Education, Culture, Sports, Science and Technology rose from 81.134 billion yen to 84.471 billion yen. Efforts of the University to become a "true management entity" have been underway, including changes in the budget allocation system and the issuance of university bonds.
AY 2014
0
↓
AY 2020
36
Number of Collaborative Research Organizations
In order to create new academic disciplines through the fusion of academic disciplines that transcend organizational boundaries, from 2016, UTokyo began establishing Collaborative Research Organizations. Starting from the Materials Innovation Research Center, there are now 36 of them. The planted seeds are sprouting to create the future of academia.

* This article was originally printed in Tansei 42 (Japanese language only). All information in this article is as of March 2021.