FEATURES

Movie recommended by a Fluid Engineering professor Apollo 13
UTokyo Film Fest 2022
We asked twelve University of Tokyo researchers working in a variety of fields to recommend a movie to us from the perspective of their own area of specialization. We hope these recommendations serve as a guide for your own movie-viewing, as well as pique your interest in each researcher's academic endeavors.
Movie recommended by a Fluid Engineering professor
Apollo 13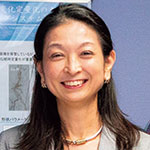 Marie Oshima
Professor
Institute of Industrial Science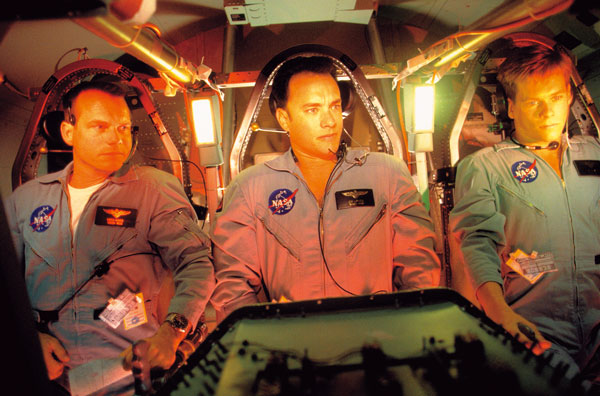 I've often re-watched this film when I wanted to push myself harder in my research
After studying as an international student at Massachusetts Institute of Technology (MIT), I returned to Japan and completed my doctorate, then became a research assistant at the Institute of Industrial Science. That was when I travelled to the US for an academic conference and saw Apollo 13. I went to see it at a multiplex near Stanford University with some researcher friends from my MIT days. Perhaps because I was already in my mid-thirties when I saw the movie, it not only moved me; it also made me think.
The Apollo 13 spacecraft sets off on a mission to land on the Moon for the third time in human history. But as it approaches its destination, there's an explosion. This explosion causes the Apollo 13 to leak oxygen and lose most of its power supply. Despite being able to see the Moon's surface nearby, the astronauts have no choice but to give up the idea of landing. Instead, their only objective becomes a safe return home to Earth. To preserve the power and course guidance capability necessary to reenter the Earth's atmosphere, the three astronauts are forced to shut down their main command module spacecraft and move into a small moon-landing module, where they must turn off all the heating. What's more, the CO2 concentration inside the module is rising, causing them to fear for their lives...
At that time, my own life as a researcher had not presented me with a situation in which I had to solve problems under extreme conditions. My attitude was that I could just procure anything I needed. But those three astronauts could use only what they had in the spacecraft. If they didn't use their ingenuity to solve problems, they would die. This scenario in the movie opened my eyes: it made me realize that true engineers have to do the best job they can, whatever conditions they may face. I was genuinely impressed to see these astronauts tackling life-or-death problems in a situation where materials, space and time were all limited.
Inspired engineering and teamwork result in a miraculous homecoming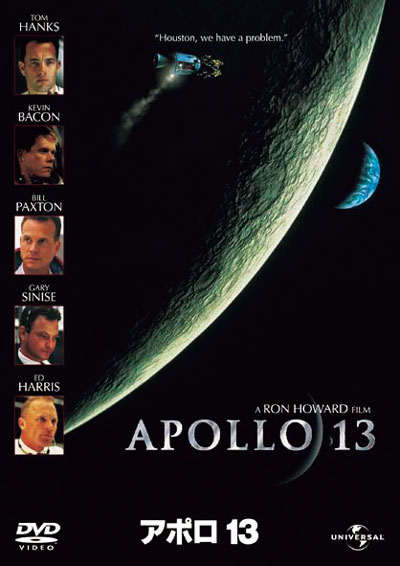 The Apollo 13 made it home successfully, and the mission is now referred to as a "successful failure." But this was possible only because, prior to the mission, NASA had routinely anticipated all kinds of potential situations and conducted repeated training to build up experience in dealing with these eventualities. It's a lesson that can apply to researchers, too. Another element worth noting was the teamwork between the three astronauts out in space and the Mission Control personnel on Earth. This is epitomized by the phrase "Failure is not an option" declared by the flight director, played by Ed Harris. Even while he's making fervent efforts to inspire his team, he carries on coolly weighing up the options. It's the way leadership is typically portrayed in the US, but it does make a huge impression. As they endeavor to bring the spacecraft home safely, the Mission Control personnel work as one and the astronauts base their actions on trust in their colleagues. No doubt this teamwork also existed only because it had been cultivated under normal circumstances prior to the mission. If people wait until they're already in an emergency situation to start sharing the same objective and dealing with difficulties, it doesn't work.
As an elementary school student, I watched the Apollo 11 land on the Moon, and wanted to be an astronaut. I soon gave up on that idea, but I chose to study engineering because I did want to be one of the people who sent astronauts into space. Apollo 13 was the movie that taught me the fundamental questions of engineering: what do practical science and technology look like in the real world, and having mastered such practical science and technology, how can they be brought into play when the need arises? During my time as a researcher, I've often re-watched Apollo 13 when I felt that I had to push myself harder. Particularly when I see the scene of the three astronauts assembling the CO2 removal device, or their interactions with the control tower, I'm always impressed. I'm sure I'll end up watching it a few more times in the future.
Also recommended


A Beautiful Mind


Released in 2001; directed by Ron Howard. Depicts part of the life of the Nobel Prize-winning economist John Nash. "As a member of a university, I hugely admired the broad mindedness of the university that supported this genius struggling with schizophrenia."



The Man Who Knew Infinity


Released in 2016; directed by Matthew Brown. Depicts part of the life of the Indian mathematical genius Srinivasa Ramanujan. "The movie makes you think about diversity and inclusion in terms of issues such as racial and religious differences and discrimination."



Fantastic Voyage


Released in 1966; directed by Richard Fleischer. A science fiction adventure movie in which miniaturized scientists go inside a person's body. "The movie inspired my interest in the microscopic world and the human body. The depiction of blood cells inside the blood vessels was memorable."
* This article was originally printed in Tansei 44 (Japanese language only). All information in this article is as of March 2022.