FEATURES

Movie recommended by an Information Somatics researcher Doraemon Nobita no Uchu Kaitakushi (Doraemon: The Records of Nobita, Spaceblazer)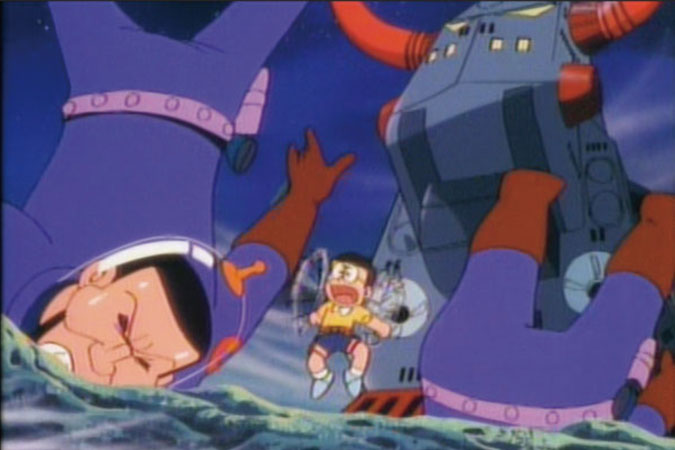 UTokyo Film Fest 2022
We asked twelve University of Tokyo researchers working in a variety of fields to recommend a movie to us from the perspective of their own area of specialization. We hope these recommendations serve as a guide for your own movie-viewing, as well as pique your interest in each researcher's academic endeavors.
Movie recommended by an Information Somatics researcher
Doraemon Nobita no Uchu Kaitakushi (Doraemon: The Records of Nobita, Spaceblazer)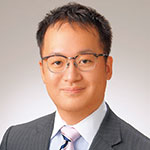 Masahiko Inami
Professor
Research Center for Advanced Science and Technology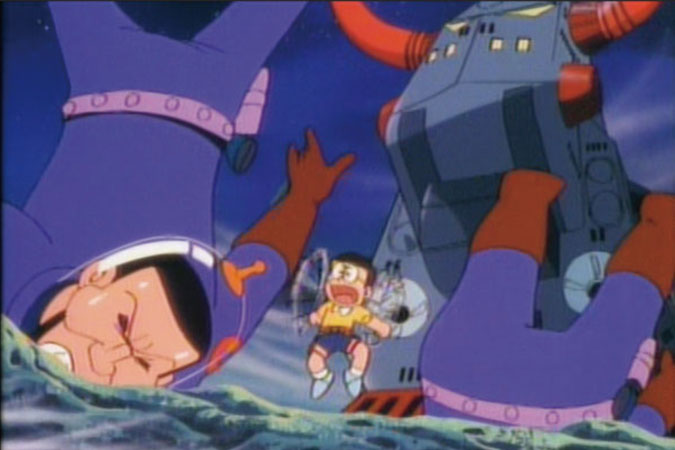 Our abilities are enhanced by changes in our environment more than by our own efforts
As a child, I wasn't good at sports. When I went to bat in baseball, for instance, the defenders would use the "Inami shift," all moving in closer. Inspired by the jumping power of the characters from the anime series Cyborg 009, I practiced jumping from trees, but I fell and fractured my arm. These experiences contributed to my eventual realization that physical training just wasn't for me. It was around that time that I went with my family to a movie theater in Tokyo's Kameari district and saw this movie, the second feature-length Doraemon film. This was probably the first film in the Doraemon movie franchise to portray Gian, one of the main characters usually portrayed as a bully, as being a kind boy.
One day, Nobita's room connects through hyperspace to a planet called Koya Koya that has its own civilization, enabling him to travel to and from this planet. Koya Koya has a very low gravitational force, so when people acclimatized to Earth's gravity go there, they naturally demonstrate impressive physical capabilities. Even Nobita, who on Earth was weak and unremarkable, is able to perform spectacular feats like Superman. He just has to wave his arms a little, and the bad guys on the planet are simply blown away. When I first saw this, I got excited, imagining in my childish way that, if humans created such an environment, even someone like me who was bad at sports could perform well. I bought the soundtrack featuring the theme song with lyrics by Tetsuya Takeda, and of course I watched when the movie was shown on television.
Nobita's impressive performance in a different environment gave me hope
The key point is that performance is a form of capability, and is the result of interaction. We tend to think that performance is derived from within ourselves, but in fact that's not the case; it derives from the interactions between ourselves and society, and ourselves and our environment. For example, a person who isn't good at soccer may be great at baseball, or a person who fails to shine in a particular workplace may flourish after moving to a new department, or a timid person may become animated when speaking another language. The Doraemon movie prompted me to think about such things, and was the starting point for my work on human augmentation engineering as a researcher.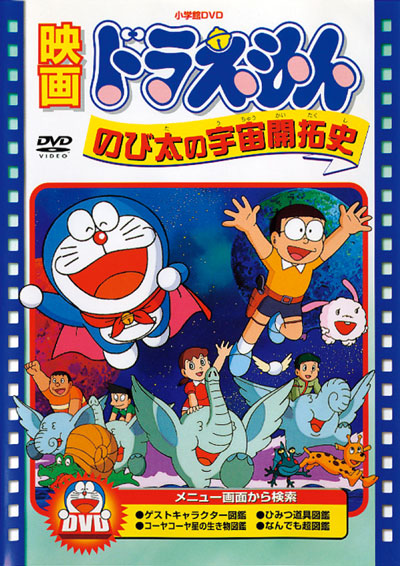 I think the most powerful secret gadget in the movie was the "What-If Phone Booth." It's essentially a virtual reality device. While I wouldn't claim that I've always wanted to create a gadget like that, I did hope that a Doraemon-like being would appear, and genuinely believed until I was about 10 years old that, at the very least, my future descendants might well come back in time to help me. When my summer vacation homework seemed never-ending, I would sometimes look into my desk drawer (Nobita's desk drawer is the entrance to space-time). When I got older, I thought that a time machine probably hadn't been invented in the future, but if it had been, there would be a rule about not interfering with the past. I eventually came to think that, if that was the case, I should create a secret gadget myself.
I became a researcher and developed optical camouflage technology like Doraemon's Invisible Cape. As a means of narrowing the gap between performance in the virtual reality space and the real world, I also developed a virtual reality service that makes time pass more slowly than in the real world to help people train at kendama (a traditional Japanese cup-and-ball game that tests hand-eye coordination). More than 1,000 people have now used the service to acquire new kendama skills more easily than usual. As a junior high school student, I watched the opening ceremony of the Los Angeles Olympics, and saw people wearing jet packs flying through the air. I was astounded to see that the jet packs were just like the flying gadget called Take-copter in Doraemon. In recent years, development of drone motorcycles has also progressed, but they're difficult to operate and only a few people can fly them, so we're not yet in a situation where anybody and everybody can ride one. Nonetheless, as a researcher who's always felt a strong affinity with Nobita, I want to continue developing the ideas that Doraemon inspired in me.
Also recommended
Kokaku Kidotai (Ghost in the Shell)
Released in 1995; directed by Mamoru Oshii
"This was recommended to me as a reference by a research associate in the lab, and it gave me an idea for my doctoral thesis. Several years later, when I was researching 3D imaging, I noticed a connection to this movie, which culminated in our development of optical camouflage technology."



Avatar


Released in 2009; directed by James Cameron
"This movie artfully depicts a world different from our own using 3D imaging. This makes sense as a representation of the avatar's perspective via his wide-set eyes. I think the director had an understanding of human augmentation-related theory."

Kimi no Na Wa. (Your Name)
Released in 2016; directed by Makoto Shinkai
"This animation beautifully modernizes the world of the movie Tenkosei (I Are You, You Am Me; directed by Nobuhiko Obayashi). It depicts how switching to a different body also changes one's feelings. Your Name suggests that changing oneself is key to understanding others, and provides a glimpse of the potential offered by research into virtual reality."
* This article was originally printed in Tansei 44 (Japanese language only). All information in this article is as of March 2022.