FEATURES

Movie recommended by a molecular geneticist Ryu to Sobakasu no Hime (Belle: The Dragon and the Freckled Princess)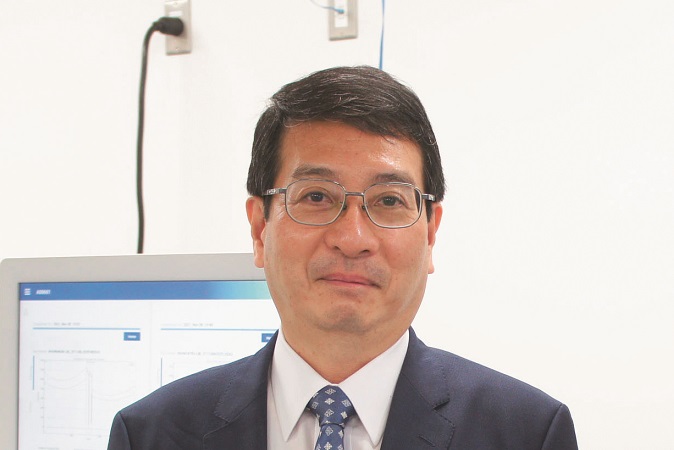 UTokyo Film Fest 2022
We asked twelve University of Tokyo researchers working in a variety of fields to recommend a movie to us from the perspective of their own area of specialization. We hope these recommendations serve as a guide for your own movie-viewing, as well as pique your interest in each researcher's academic endeavors.
Movie recommended by a molecular geneticist
Ryu to Sobakasu no Hime (Belle: The Dragon and the Freckled Princess)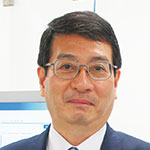 Yoshinori Murakami
Professor
The Institute of Medical Science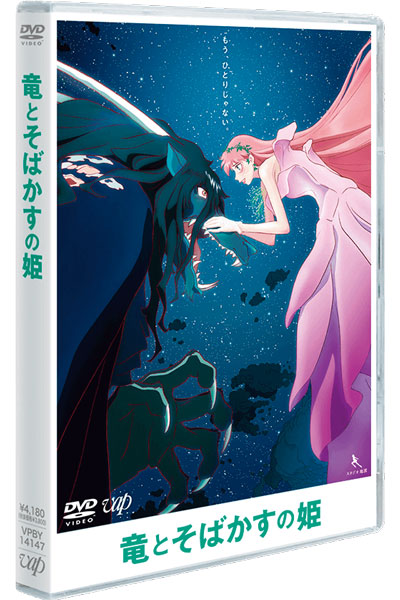 A movie hinting at the type of digital twin medical science seeks to create
I have long been involved in cancer research, and in recent years I've come to realize the importance of conducting interdisciplinary research on a large number of cases combining biological information, such as DNA, with longitudinal health care information. I am also involved in developing a next-generation cohort study which will help prevent individual diseases in the future. Having been selected to undertake an R&D project as part of the Japan Science and Technology Agency's Digital Twin initiative, I'm collaborating with an information technology (IT) company to achieve this individual disease-prevention goal. Digital twins are created in cyberspace by using IT to collect real-world data. For example, the data of a teacher well-liked by students could be obtained to create a digital twin teacher who could take part in teaching. There are also plans to use personal information to develop computer programs that can predict disease, but at the moment, we have not yet created the type of digital twins we envisage.
It was within this context, therefore, that I went to see this movie, Ryu to Sobakasu no Hime (Belle: The Dragon and the Freckled Princess), on the recommendation of my family. The main character is a high school student in Kochi Prefecture called Suzu. She uses her own biological information obtained through her earphones and smartphone to create an avatar called Belle in the virtual world known as "U." Belle is able to give full rein to Suzu's musical talent and becomes popular. Then, an avatar called the Dragon suddenly appears and goes on a rampage, disrupting U. When the Dragon is shunned by everyone else, Belle alone tries to approach him.
The scene in which Belle first appears in U was very memorable. I thought maybe this was the sort of digital twin we should aim for in our digital twin project and felt as if I had glimpsed the future one step beyond what I had previously imagined. In the plot, the key element was that the characters had to give up their anonymity in cyberspace. In fact, I think it would be difficult for humans to genuinely trust and care about each other if they remained anonymous. In cohort studies, anonymity is an extremely important issue, but providing value outside of such studies ultimately requires giving feedback to the relevant individuals. Another aspect of the movie that provided food for thought was the way U reflected the real world. Suzu and Belle have the same freckles on their faces; when Suzu is feeling dejected, Belle stops singing. Similarly, a digital twin needs to age at the same rate as the original individual or else predicting healthy life expectancy will not be possible.
Some observers say that certain technology, such as extracting biological data through earphones, is impossible. However, years ago, if we wanted to determine oxygen saturation in someone's blood, for example, we had to take a blood sample and measure the oxygen tension. Now, all that's required is a pulse oximeter clipped onto a finger. These days, the pulse oximeter, which was invented by a Japanese company, is considered a basic necessity. Just a few more similar breakthroughs could turn the technologies depicted in the movie into reality. I hope that young people who see this movie will consider that the appeal of medical science is often based on a combination of aspirations and problems that need solving.

* This article was originally printed in Tansei 44 (Japanese language only). All information in this article is as of March 2022.