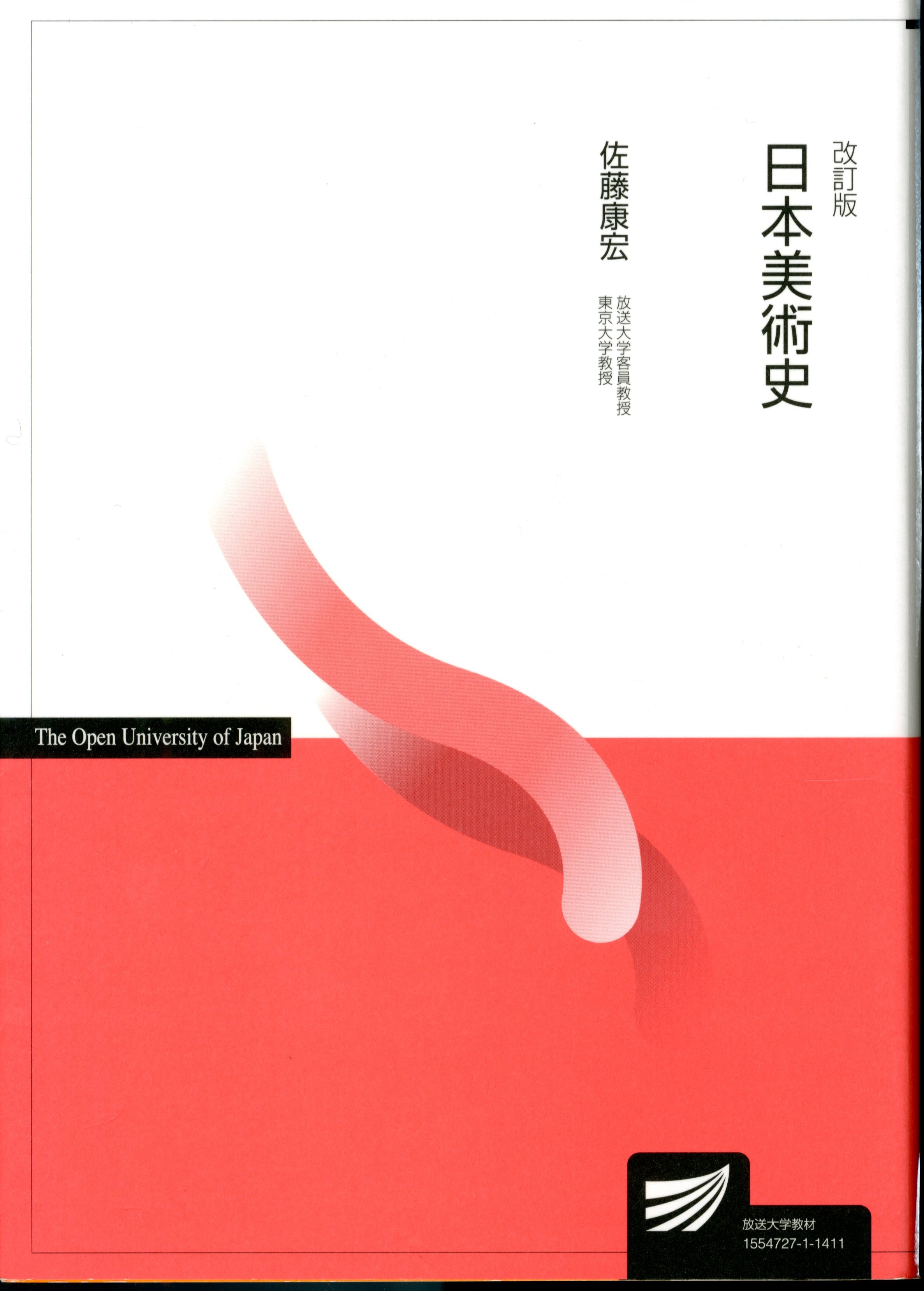 Nihon Bijutsushi
(History of Japanese Art - revised edition)
Foundation for the Promotion of The Open University of Japan
Europe, the Middle East, and East Asia have their own long histories of visual art. Before the Meiji era, the development of art history in Japan was closely connected with that of China and Korea. On the other hand, modern art in the country has been greatly influenced by that of Europe and America. The unique beauty of Japanese art, which has attracted even foreign artists and collectors, is very complex It is not easy to grasp the entirety of this art history covering various periods, regions, and genres. Hence, in many cases, the task of writing an outline of Japanese art has needed more than one author (sometimes dozens of specialists). In contrast, only one author has written this book. He discusses the art from the Jomon period to the first half of the 20th century and gives a survey of architecture, sculpture, craft, painting, print, and photography.

In the Meiji era, the early days of the modern study of Japanese art, scholars such as Okakura Tenshin and Ernest Fenollosa described the history in solo works. There have been a few books of similar nature since then. This book differs from these precedents in its original distinction of periods, the intensive choice of topics, and the assertive presentation of the latest theory, including the author's own view. One might say it has two characteristics: (1) a positive attitude toward writing a history from the standpoint of an individual scholar with some consideration prior to providing a balanced perspective, and (2) a novel method of teaching ideas and catering to contemporary interests, rather than a general survey. The notes and bibliography are included, which are quite detailed for such a book. With regard to the important studies and examples omitted from this book because of the limit of volume, they will be useful for further investigation.

This book is a revised edition of the version published as a textbook of Hoso Daigaku (The Open University of Japan) in 2008. The original version was to be a textbook that would complement the lectures given by the author on TV. However, it was also readable as an independent book on Japanese art and garnered a good reputation among students and layman readers. The author has completed this new edition while complying with various conditions, such as volume, equal length of chapter, and the number and quality of illustrations. A publishing company in Taipei has offered to translate this book into Chinese. Three publishers in Tokyo offered to publish this book again immediately after the author quit Hoso Daigaku earlier than his term expired (see SATO Yasuhiro "The Case of Deleting a Passage of Examination by Hoso Daigaku," Hogaku Seminar no. 741, 2016). Further down the line, the author himself intends to revise the entire content and add a concluding chapter about the latter half of the 20th century and color illustrations. Prior to that, this book will be still helpful as an initial guide for learning about and investigating Japanese art.

(Written by SATO Yasuhiro, Professor, Graduate School of Humanities and Sociology / 2017)
Try these read-alike books: