ARTICLES

Development of "Low-Cadmium Rice"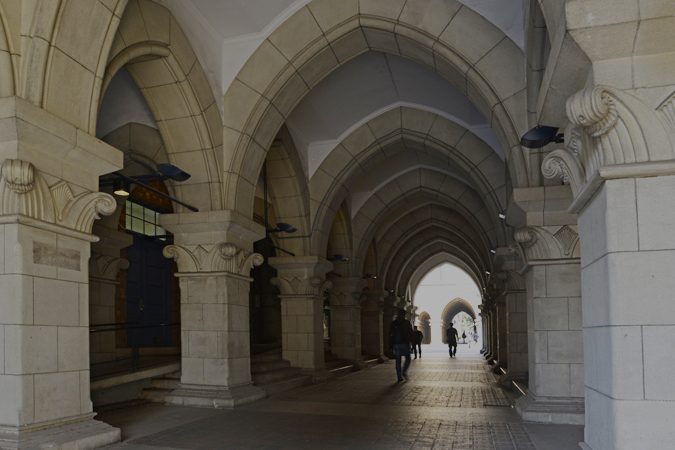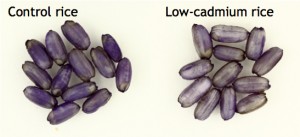 Cadmium is a heavy metal toxic to human health, which is known as the cause of the infamous "itai-itai disease."
Japanese people's internal cadmium level is high compared to other countries because of higher dietary cadmium intake.
Rice is the major source of dietary cadmium, so development of "low-cadmium rice" is one possible approach to reducing intake.
Professor Toru Fujiwara and his research team at the Laboratory of Plant Nutrition and Fertilizers in the University of Tokyo's Graduate School of Agricultural and Life Sciences Department of Applied Biological Chemistry have identified a rice transporter gene OsLCT1 for cadmium transport to seeds and succeeded in generating "low-cadmium rice" by suppressing OsLCT1 gene expression. OsLCT1 is localized to the plasma membrane and involved in cation efflux, including that of cadmium and calcium. Fujiwara and his team demonstrated that OsLCT1 is involved in remobilization and distribution of cadmium in rice plants and regulates grain cadmium accumulation.
Suppression of OsLCT1 results in up to a 50% reduction in grain cadmium content without apparent negative effects on growth and grain nutrient content. This research achievement provides a good basis from which to develop a practical "low-cadmium" rice cultivar.
Press release (Japanese)
Paper
Shimpei Uraguchi, Takehiro Kamiya, Takuya Sakamoto, Koji Kasai, Yutaka Sato, Yoshiaki Nagamura, Akiko Yoshida, Junko Kyozuka, Satoru Ishikawa, and Toru Fujiwara,
"Low-affinity cation transporter (OsLCT1) regulates cadmium transport into rice grains",
Proceedings of the National Academy of Sciences of the United States of America Online Edition: 2011 / 12 / 13(Japan time)
Article link
Links