ARTICLES

Neuronal circuit for olfactory navigation identified
Four circuits from sensory input to motor output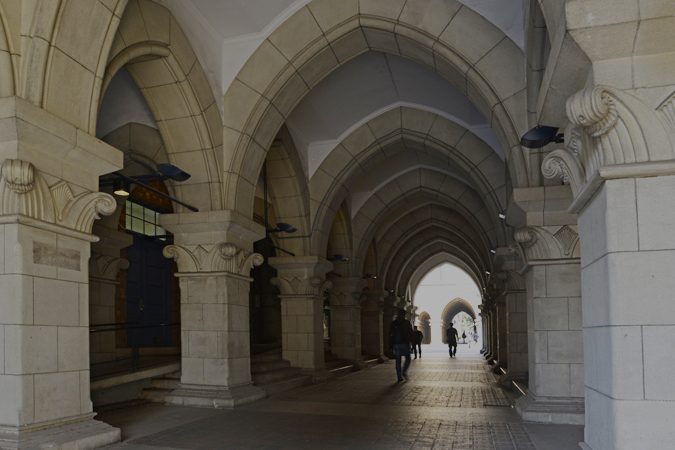 Researchers at the University of Tokyo have revealed a neuronal pathway for pheromone orientation from sensory input to motor output.
Olfactory information detected by the antennae is first sent to the primary olfactory center in the insect brain. The processed information is then sent, via unknown areas in the protocerebrum, to the premotor center where it is transformed into a motor signal. The protocerebrum has many areas whose functions remain unknown.
The research group of Professor Ryohei Kanzaki at the Research Center for Advanced Science and Technology (RCAST) identified brain-wide areal connectivity by using a mass-staining technique, which labels different neuronal populations at the same time, and identified candidate pheromone processing centers. The pheromone responsiveness was examined for each candidate area and a total of four brain regions were identified as neuronal circuits for pheromone processing.
Among these regions, an area called the lateral accessory lobe (LAL) has been identified as having an important role in generating the command signal. Anatomically the LAL is divided into two subdivisions. The upper division acts as a hub for the protocerebrum and receives input from various brain regions, whereas the lower division receives input from the upper division and generates long-lasting activity, which commands walking activity.
This study has identified the whole pathway from sensory to motor circuits and provided insights into the neural mechanisms underlying command generation in the insect brain. The results in the present study will be useful for insect pest control and the development of olfactory localization robot systems.
Press release (Japanese)
Paper
Shigehiro Namiki, Satoshi Iwabuchi, Poonsup Pansopha Kono, Ryohei Kanzaki,
"Information flow through neural circuits for pheromone orientation",
Nature Communications 5, 5919: 2014 , doi: 10.1038/ncomms6919.
Article link(Publication)
Links
Research Center for Advanced Science and Technology
Kanzaki Laboratory, Intelligent and Cooperative Systems, Research Center for Advanced Science and Technology