ARTICLES

Professor Kitamura awarded honorary doctorate at Stockholm University (Sweden)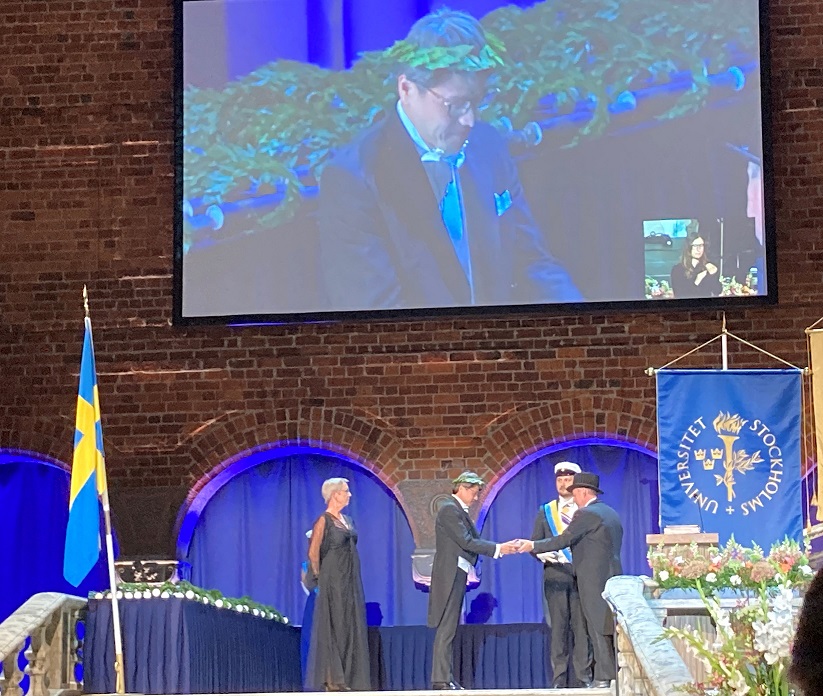 Stockholm University awarded its honorary degree to Yuto Kitamura, Professor of the Graduate School of Education (Department of School Improvement and Policy Studies), Director of Center for Advanced School Education and Evidence-based Research (CASEER), at an award ceremony in Stockholm, Sweden on September 30, 2022.
Professor Kitamura was recognized for his research activities and education and honored for his contribution to the Strategic Partnership between the "Stockholm Trio" and the University of Tokyo.
The University of Tokyo and the "Stockholm Trio" (Stockholm University, The Royal Institute of Technology (KTH) and Karolinska Institute) signed the Strategic Partnership agreement in 2017, and since then various collaborative activities have been organized beyond academic disciplines under the overarching theme of "sustainability." The four institutions have been working together and strengthening cooperation, holding four joint workshops thus far and discussing a large spectrum of challenges shared by both Japan and Sweden from diverse perspectives, promoting student exchanges, and organizing joint faculty development (FD) seminars. As a member of the faculty at the University of Tokyo, Professor Kitamura has committed to the promotion of quadrilateral collaborations.
The Graduate School of Education at the University of Tokyo and the Department of Education at Stockholm University have been actively promoting joint international seminars for students and faculty members since 2014. Additionally, the two institutions have been working together in continuous collaborative projects such as student exchange, research guidance exchange for graduate students, and faculty members' joint research.
From the very beginning, Professor Kitamura has been playing a leading role in deepening the cooperation and exchanges at the Graduate School of Education.
The Honorary Doctorate Award Ceremony was originally scheduled to take place in 2020. After a two-year delay due to COVID-19 restrictions, the ceremony returned this year. At the award ceremony, President Astrid Söderbergh Widding of Stockholm University spoke of the Strategic Partnership and emphasized anew that the University of Tokyo is a particularly important partner to them.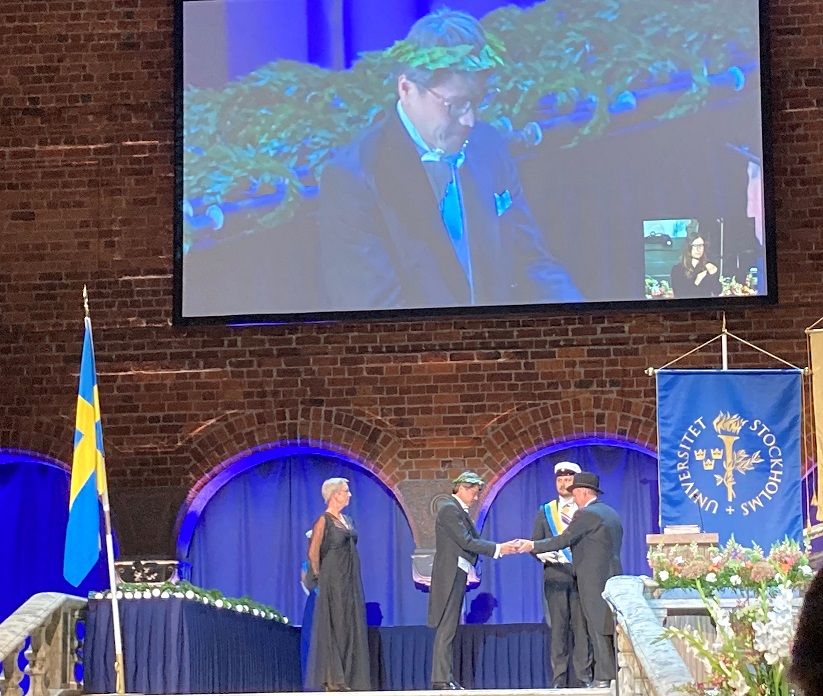 Academic Ceremony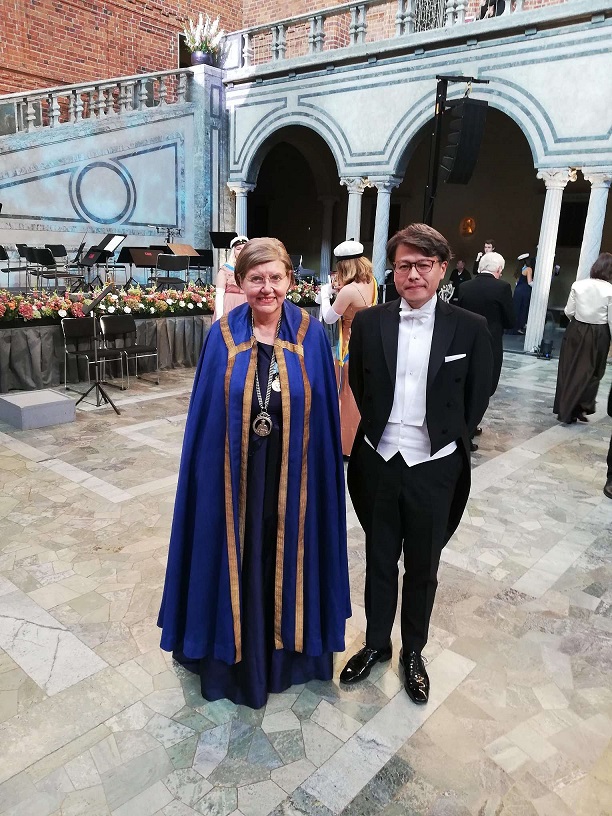 (from left) President Astrid Söderbergh Widding of Stockholm University (SU), Professor Yuto Kitamura