ARTICLES

First harvest of pearls grown by UTokyo research facility
Misaki community project produces cultured gems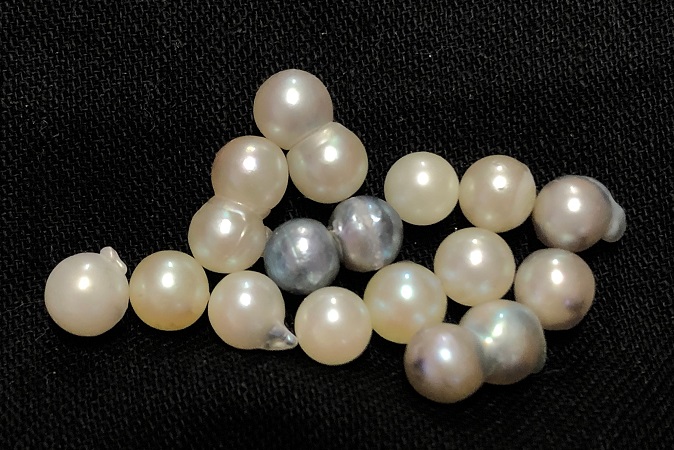 A crowd in a room at the University of Tokyo's Misaki Marine Biological Station (MMBS) in the city of Miura, Kanagawa Prefecture, held their breath. Silence filled the air as two staffers at the research facility pried open one oyster shell after another. Small, round pearls emerged from inside, and cries of joy erupted.
On Jan. 9, 2019, a team of researchers and staff involved in the "Miura Pearl Project" harvested pearls from oysters farmed entirely by the station's staff for the first time.
On that afternoon, the MMBS harvested about a dozen pearls from 24 oysters pulled up from one of the nets hung in the ocean off its pier facing Tokyo Bay. Five months earlier, in late July, the MMBS staff had inserted two nuclei into each of the oyster shells at the site.
Koji Akasaka, professor emeritus of zoology and former MMBS director who has led UTokyo's pearl cultivation project since 2013, said he felt "relieved that the harvest produced beautiful pearls."
The project, being carried out in cooperation with the city of Miura and the Mie Prefecture-based pearl manufacturer Mikimoto, is aimed at revitalizing the local community and promoting marine ecology education to schoolchildren.
"I'd like to thank the technical staff for their great efforts, and teachers and students of the Kanagawa Prefectural Marine Science High School who have looked after the oysters as part of their class work," Akasaka said.
Students from the high school, who have visited the MMBS to clean the oyster shells, will soon harvest about 20 other oysters also being cultured at the site.
UTokyo has historical ties with pearl cultivation. The MMBS, affiliated with the Graduate School of Science and set up in 1886, helped lay the foundation for today's pearl farming industry by inventing techniques to create spherical pearls for the first time in the world about a century ago. The techniques were later utilized by Kokichi Mikimoto, the founder of Mikimoto, a global jewelry brand today.
Akasaka is hopeful the project will expand further in the coming years. In addition to the marine science high school, another local school – Kanagawa Prefectural Yokosuka Technical High School – has recently joined the project. The students there are now working to create mother-of-pearl crafts using MMBS' shells.
"This year we had a limited supply of oysters but we are hoping we will harvest many more next year," he said. "This is the first time that we have successfully harvested oysters nurtured using techniques developed at the MMBS."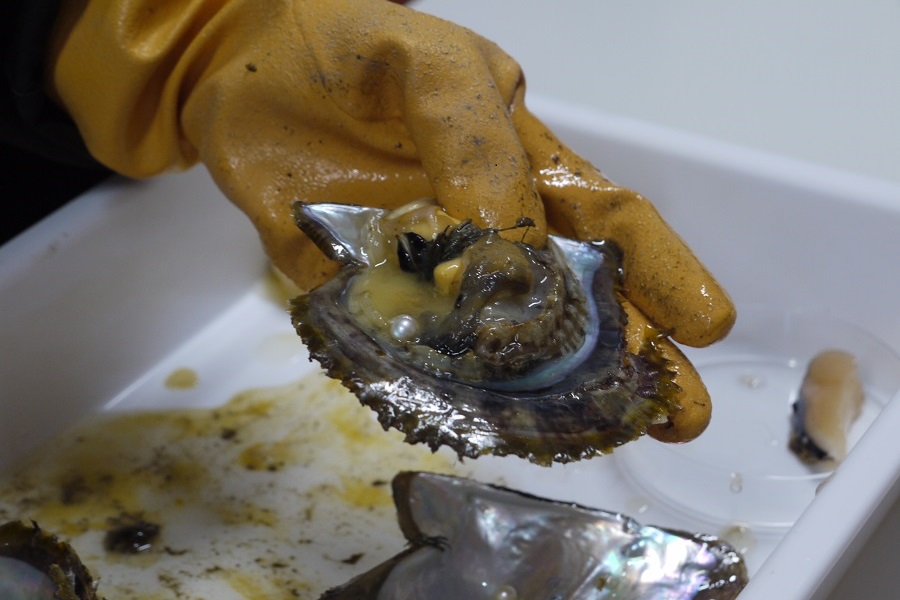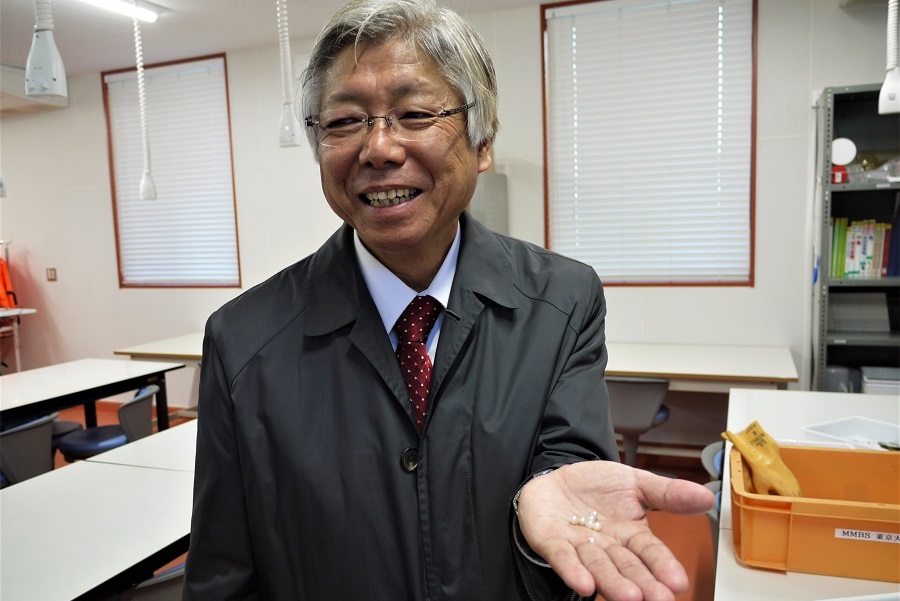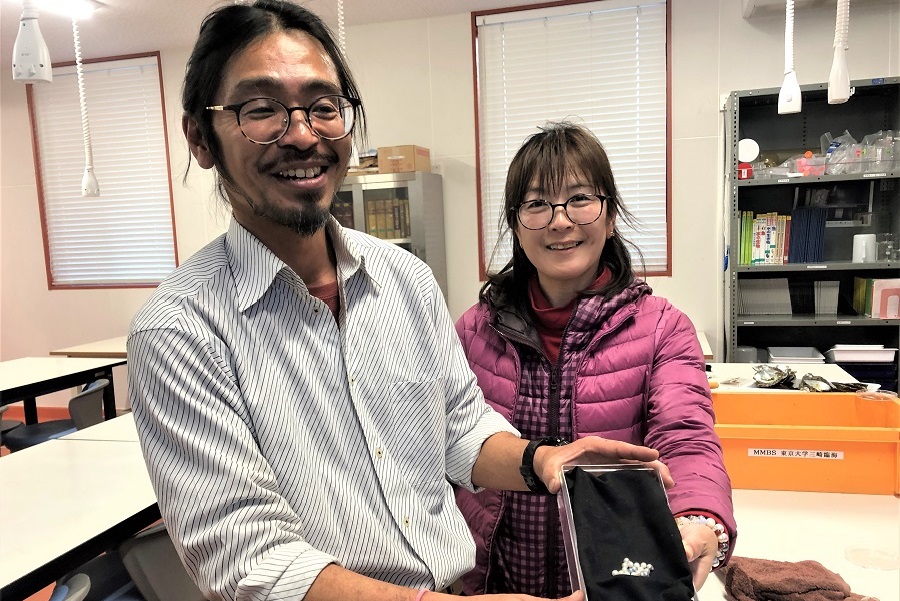 March 22, 2019: This article has been updated to reflect the MMBS's focus on research developing techniques for pearl oyster aquaculture.