ARTICLES

GLP-GEfIL Program's fifth graduation celebration held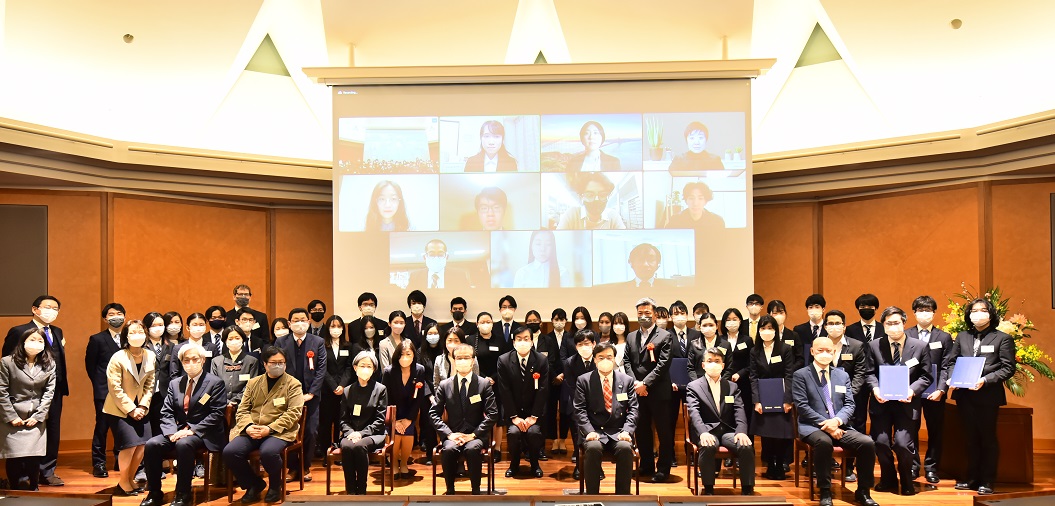 The fifth class of students of the selection-based GLP-GEfIL Program for undergraduate students has graduated. The graduation ceremony was held on January 28, 2022 at the Ito International Research Center, and jointly online via Zoom for those who could not attend in person.
Forty-eight students graduated at the ceremony, and the total number of GLP-GEfIL graduates reached 248. Each graduate was handed a certificate of completion in the name of the president of UTokyo by Professor Kaori Hayashi, the executive director in charge. There were also congratulatory speeches from Professor Hayashi and Professor Okubo, who are executive directors and vice presidents of UTokyo.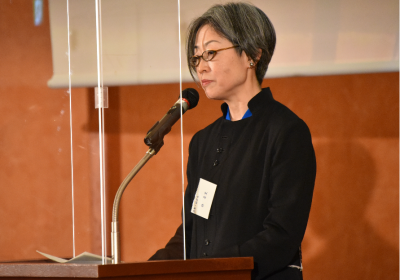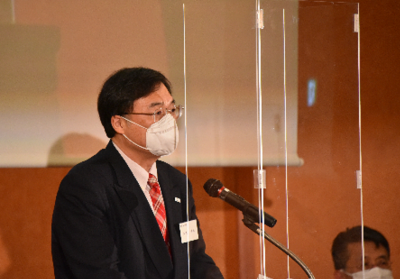 On the day of the event, 12 people from 9 sponsor companies who are supporting this program attended the ceremony. There was also a congratulatory speech from Mr. Shigeki Ohno, the General Manager of the Corporate Sustainability Department of Sumitomo Corporation, a leading partner of the UTokyo GLP.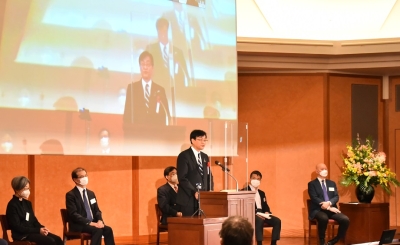 The speeches from the graduates were given by Shoko Kawase and Eriko Yamada, who will serve as alumni officers post-graduation.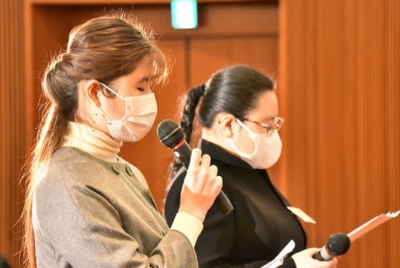 Amid concerns about the effects of the Omicron strain of the coronavirus, which had been rampant since late last year, the graduates seemed to enjoy reuniting and celebrating their completion of the program after having spent a long time under meticulous disease-prevention measures. Most of the graduates this time were unable to take part in the GEfIL Abroad Program, which is the main part of this program, due to the coronavirus pandemic. While it has been a difficult situation, we would like to congratulate the graduates who have studied hard in this pandemic and encourage them as they fly toward their future careers.
For more details about GLP-GEfIL program, please refer to
http://www.glp.u-tokyo.ac.jp/en
.