ARTICLES

UTokyo joins global Race to Zero campaign
Promoting "green transformation" stipulated in UTokyo Compass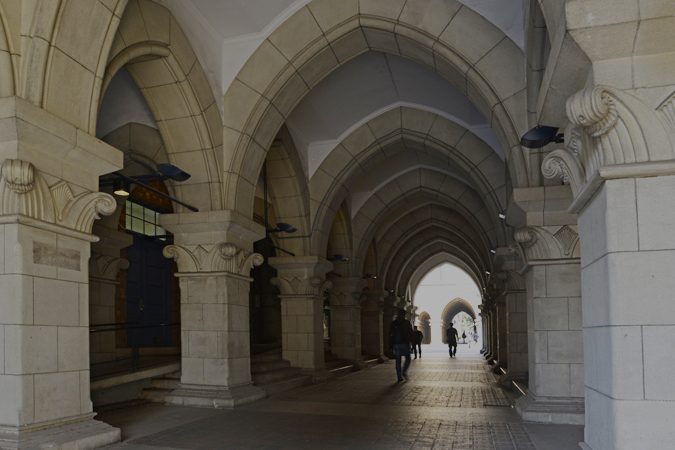 The University of Tokyo joined the international Race to Zero campaign on Oct. 18, 2021, to help achieve zero greenhouse gas emissions worldwide by 2050. The campaign, launched in June 2020 by the United Nations Framework Convention on Climate Change, aims to accelerate global efforts to cut emissions by rallying support from nonstate entities, including businesses, local governments, nongovernmental organizations and universities.
The university's participation in the U.N.-led campaign is one of the pillars stipulated in UTokyo Compass, a basic statement of the university's guiding principles released in September 2021, which lays down the ideals and direction UTokyo should pursue during President Teruo Fujii's term.
UTokyo will continue to work with the international community and take action toward decarbonization of the world, Japan and the campus. The university is laying out a road map detailing systems and policies necessary to halve UTokyo's carbon dioxide emissions from 2006 levels by the end of academic year 2030.
Also, the university will launch the Energy Transition Initiative-Center for Global Commons (ETI-CGC), a platform for industry-academia collaboration to consider paths and policies Japan should take to achieve net-zero emissions by 2050. UTokyo Executive Vice President and Center for Global Commons Director Naoko Ishii is set to make an official announcement about the initiative's launch at the COP 26 climate summit in Glasgow, U.K., in November.
To mark its participation in the Race to Zero initiative, UTokyo will also hold an international student dialogue event from 10 p.m. on Nov. 5, 2021, (Japan time), connecting the COP 26 venue and Japan.
Meanwhile, in July 2021, UTokyo established the Collaborative Research Organization for Comprehensive Energy Sciences, engaging in universitywide efforts to address energy issues that have a great impact on achieving carbon neutrality. The organization, headed by Professor Ryuji Matsuhashi of the Graduate School of Engineering, will host an online symposium on Oct. 28, 2021, where 14 researchers, including Fujii and Ishii, are slated to take part.
In cooperation with industry, local governments and like-minded citizens, UTokyo aims to become a driving force behind a global "green transformation," believing a small step toward a big goal will eventually lead to a great leap forward for humanity.