ARTICLES

2022 New Year's greeting from the University President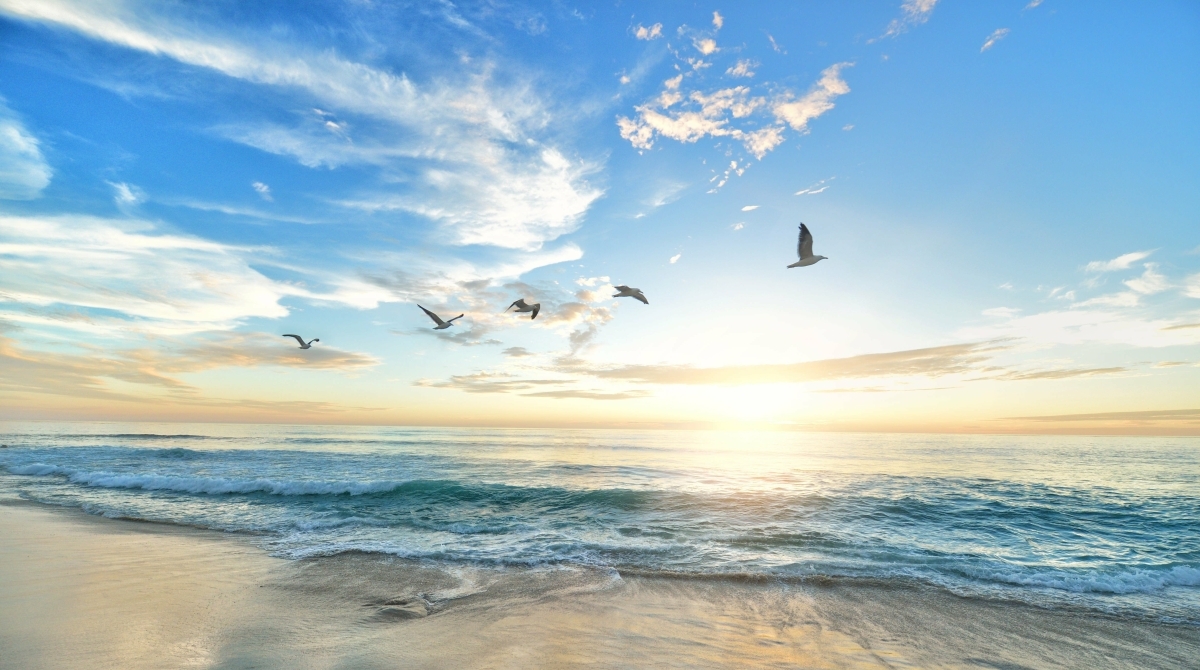 Happy New Year! While we are still plagued by the spread of the COVID-19 pandemic, I would like to celebrate the beginning of a new year together and congratulate each of you for finding new ways of living and overcoming great difficulties.
Last year, I myself became infected with COVID-19 and thus was unable to attend the matriculation ceremony. In addition, we had to postpone the academic year 2020 welcoming ceremony for newly enrolled students to late June last year and to hold the University of Tokyo's two campus festivals, the May Festival and Komaba Festival, in an online format only.
In Tokyo and its three neighboring prefectures, a spike in new infection cases in August, coupled with already stretched medical care systems, resulted in a surge in the number of victims and severely affected patients. Moreover, there are many who have suffered long-term effects of the virus. I would like to express my deep condolences to the bereaved family members who lost their loved ones and pray for the speedy recovery of those who are still suffering.
We will make every effort to prepare for the next epidemic based on the lessons learned so far, and renew our commitment to do everything we can to respond to future waves of infection.
Since the 2022 New Year is my first as president, I would like to talk about my aspirations for a positive future.
What I would like to think about and act on together with all of you during my tenure is how we can go about further invigorating and expanding the potential of the university as a place. The key to achieving this is, I believe, to have as many people as possible, both inside and outside of the University, actively participate in discussions about what the University should be.
For a start, I promoted dialogue with many stakeholders inside the University and released the University of Tokyo's statement of its guiding principles, UTokyo Compass, in late September last year. Its key message "Into a Sea of Diversity" encapsulates our strong resolve to realize our long-held goals – achieving greater diversity and more inclusion.
University is not just a place to impart established knowledge to people. It is a place to share valuable questions and explore them further together. But a gathering only of like-minded people is not likely to generate new ideas. We need to consider what constitutes a valuable question, to whom that question holds value, and how we should deal with such a question. The more people of diverse backgrounds involved in such discussions, the more interesting and profound our academic pursuits will become. Moreover, I think that our university campus can be a test bed for embracing diversity in the pursuit of solutions to the many challenges facing our world today.
One of the goals of UTokyo Compass, to create "a university that anyone in the world would want to join," is based on our vision of building a virtuous cycle whereby a diverse range of people freely engage in activities on campus and enrich learning through discussion, which in turn attracts more people to the University.
It is fortunate that online tools have allowed us to continue offering education without break from April 2020 to this day. It is also heartening to see that many students have come up with innovative ways to broaden the scope of their own activities, as exemplified by the holding of the Komaba Festival online or the Virtual UTokyo virtual campus tour. These experiences have afforded us invaluable insights for the future of the University, and this should be regarded highly.
That said, many of you must have realized again how important it is to come together on campus, meet new people by chance, and directly bounce knowledge and ideas off each other. For this reason, we are preparing to bring back in-person classes in principle, starting in April this year. We will ensure that all of you can gather and study together again in a lively campus setting.
In light of this, we very much regret that over 1,100 international students are still not able to enter Japan. Although Japan's entry restrictions were eased temporarily in November, we, all the faculty and administrative staff members, were dismayed to learn that new entry of non-Japanese citizens is banned yet again. Needless to say, all international students are an irreplaceable part of the University. Of all universities around the world, you have chosen to study at the University of Tokyo and you will, without doubt, one day play a leading role on the global stage. To allow you to realize your dreams as soon as possible, we have been and will continue to ask the Japanese government to permit the smooth entry of international students.
To realize a diverse and inclusive campus, we must squarely face up to an inconvenient truth about our university. This truth is the huge imbalance in gender ratios among faculty members and students at the University. It has already been 75 years since the University first admitted women in 1946. Even so, regrettably the percentage of female professors is still less than 10%. To deal with this issue, in UTokyo Compass we set the preliminary goal of raising the percentage of female faculty members to over 25%. We are currently formulating the plan to achieve this goal and support each of our University departments and organizations, which are now working to draw up five-year plans based on their unique circumstances.
While gender ratio among researchers varies greatly from one academic discipline to another, the percentage of women is small among doctoral degree holders in almost all fields and the share of female faculty members remains even smaller. It is important to look at reasons behind these imbalances from multiple perspectives. Recognizing the mechanisms that generate these imbalances and improving them is not to give women favorable treatment. Rather, it is to understand the fact that the existing environment and conditions, created predominantly by men, have unconsciously worked against women. Such an ability to reexamine and discover more about one's own immediate surroundings can lead to considering whether women are feeling alienated in male-dominated research laboratories and offices, or to check with an open mind whether conventional hiring standards are designed in such a way as to allow for various career paths or life events.
Women make up half of the world's population. In this sense, it would be desirable for everyone, both men and women, if our university campus becomes a place where everyone can engage in meaningful dialogue and enjoy themselves. It is thus necessary to redress gender imbalances on different levels — our researchers as a whole, all members of the University, and even all working professionals in society at large. To that end, we are committed to deepening dialogue across the University's different organizations and academic disciplines so that we can work steadily to create a campus environment that can overcome our "inconvenient truth."
Groups of people with diverse backgrounds working together on solutions is an essential approach we need in tackling the challenges facing the world today. In doing so, it is also important to connect with a variety of people both inside and outside of the University.
Global environmental problems are a particularly important challenge that warrants this kind of cooperation. We will continue to work with many stakeholders at home and abroad in our search for solutions.
For instance, in November 2021, the University's Center for Global Commons formed an industry-academia collaboration platform with like-minded Japanese companies called the Energy Transition Initiative – Center for Global Commons (ETI-CGC). The new platform aims to chart a unique path for Japan to achieve carbon neutrality or net zero greenhouse gas emissions, by bringing together expertise from industry and academia to revamp industrial, economic and social systems.
We are also working to establish the Global Commons Stewardship Index (GCSi) as a system to help countries around the world cooperate with one another in preserving the earth's environment. This index is designed to show each country's contribution or burden to climate change and biodiversity based on a number of criteria – decarbonization, food issues, the state of urbanization, policies, and financial markets, among other things. In other words, the GCSi serves as a report card for each country.
In 2020, we released the first prototype of the GCSi at Tokyo Forum, an annual international conference jointly held with Chey Institute for Advanced Studies of South Korea. In December last year, we held a follow-up session at Tokyo Forum 2021 and unveiled the updated GCSi covering 100 countries. We hope that presenting this composite index will help countries play their part in preserving the earth's environment in ways most appropriate to their situations.
But most importantly, I believe that such efforts should start with ourselves or on our own University campuses. In 2008, we kicked off the UTokyo Sustainable Campus Project and have delivered some results in greenhouse gas emissions reduction. Still, there were only so much we could do with our efforts so far. This is because such efforts tended to deal with individual problems separately, such as reducing power usage volumes at buildings and facilities on campus, and thus there was not a robust system in place for connecting various actors and factors inside the University while coordinating all of them efficiently as a whole.
The University of Tokyo became Japan's first national university to join the Race to Zero initiative, a global campaign calling for action to achieve net zero greenhouse gas emissions by 2050. To achieve carbon neutrality at the University, each and every member — faculty, administrative staff, and students — needs to change their mindset and take diverse approaches to this challenge. I have great expectations of not only faculty and administrative staff but also of students to demonstrate their energy and creativity. In marking our participation in the Race to Zero initiative, we held an international student dialogue connecting the COP26 venue in Glasgow, U.K., and Japan in November last year. Moreover, we will organize townhall-style meetings between faculty members and students for exchanging opinions and formulating better action plans.
Academic expertise and knowledge on dealing with global environmental issues are not just limited to scientific and technological domains. Green Transformation (GX) is a concept that puts these issues in a broader context. GX refers to the societal change needed to better manage and pass on to posterity the earth's environment, humanity's common asset. Implementation of GX will involve every single academic discipline related to human activity. In particular, the key to the success of GX lies in collaboration between professionals in the humanities and social sciences and those in science and technology fields.
For that to happen, they must gain experience working with diverse researchers from different fields, beginning in their early stages of their professional careers. The University's project "Fostering Advanced Human Resources to Lead Green Transformation" was selected for the Support for Pioneering Research Initiated by Next Generation (SPRING) by the Japan Science and Technology Agency and named SPRING GX. In autumn last year, 600 doctoral students were selected for this project. SPRING GX is a project open to doctoral students from all research fields, aiming to nurture students with various fields of specialization and produce a sizable number of research professionals in society. For instance, great synergies can be generated by successfully combining different fields: ethics and education that examine people's guiding principles, law and politics that set rules and facilitate international cooperation, the use and development of various media platforms for sharing good practices, an economic system for incentivizing behavioral change, and science and technology for leveraging renewable energies and cutting energy consumption.
In other words, there is no predetermined route to follow when it comes to GX. Rather, it presents itself as a grand question. Participating in SPRING GX means engaging in a great number of dialogues bearing that grand question in mind. This single question will help bring together all these different individuals, and their diverse investigations will then open up other possibilities. As such, GX has the potential to trigger new academic collaborations. That is exactly what it means to dive into a sea of diversity. It is not an easy thing to do, but I think it is a very exciting challenge.
None of what I have described here is something we can accomplish with standardized measures imposed by the University's leadership. We can only achieve satisfactory results through diverse dialogue on campus among people from all walks of life. To that end, I will also continue to strive to find ways to do my best. I hope you will join me in starting a dialogue with those around you on our campus.
On that note, I would like to conclude my New Year message for the year 2022.
Thank you and Happy New Year!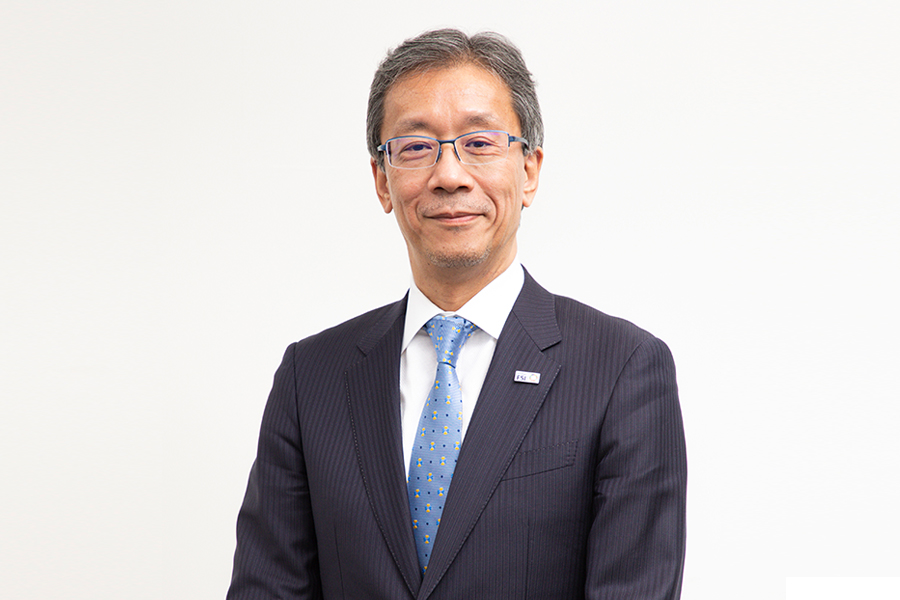 January 1, 2022
FUJII Teruo, President
The University of Tokyo