ARTICLES

2021 New Year's greeting from the University President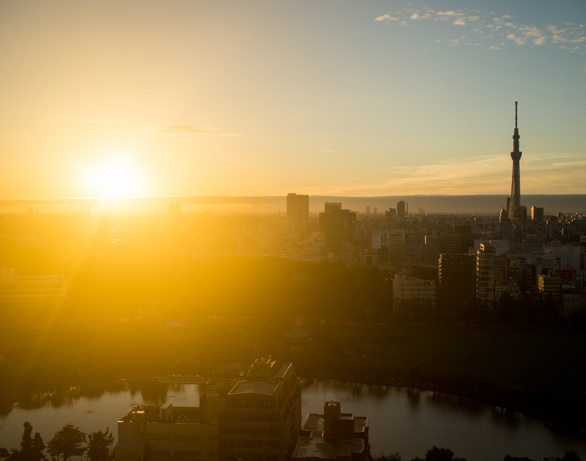 Happy New Year!
I am sure that we are all experiencing this new year a little differently than usual as we fight the new coronavirus pandemic. This will be my last new year message to you all as president of the University of Tokyo, and the sixth since I took office in 2015.
When I became president, and after intensive discussion with all faculty members, I compiled my action plan "The University of Tokyo: Vision 2020." In it, I outlined my vision for the University as a global base for knowledge collaboration acting as a driver of social transformation. This mission statement has been well received as a unique message, but some also raised concerns that it was too grand and abstract to realize. Six years on, I now feel that our efforts toward realizing this vision have been gaining broader acceptance from society.
In that context, I would like to mention the recent activities of the Center for Global Commons, established in August last year, and Tokyo Forum 2020 held in December.
We are now living in a new geological era, the Anthropocene. In the Anthropocene, humanity dominates the Earth's environment and is placing it under a sustained, enormous environmental burden. Earth was born some 4.6 billion years ago, while we humans have a history of only seven million years on this planet. And yet, in that short time, humanity has acquired the power to transform the Earth itself, once thought to be unchangeable and everlasting. Planet Earth is a precious asset for humans and all living things. How, then, should we go about managing that asset responsibly, or in other words, how should we steward the global commons? We face a pressing need to build a global intellectual framework to define and ensure effective global commons stewardship.
To take on this challenge squarely, the University of Tokyo established Center for Global Commons with Executive Vice President Naoko Ishii as its director. Meanwhile, in 2019 we launched Tokyo Forum, an annual international conference that will be jointly held with the Chey Institute for Advanced Studies of South Korea for 10 years. This initiative came about because we had felt an urgent need to create a platform for discussion among researchers, policymakers, business and financial leaders, the leaders of non-governmental organizations and other key players. At Tokyo Forum 2020, which was held online, panelists discussed the sustainability of the Earth's system and human society from a variety of angles under the theme "Global Commons Stewardship in the Anthropocene."
One point raised at the Forum made a very deep impression on me. Many speakers warned that humanity will likely lose the means to control the Earth's environment unless we drastically reform our economic activity by 2030. This means we only have 10 years to go. That is why now is the time for each of us to start doing what we can. Our own existence is at stake. We must take this warning as a personal issue.
As the first step, the University's Center for Global Commons has created and released a pilot version of the Global Commons Stewardship Index (GCS index) in cooperation with the United Nations' Sustainable Development Solutions Network and Yale University. The GCS index is developed to comprehensively assess, based on objective, scientific data, the areas in which we must work to protect the Earth's system. The index serves as a key metric of country-level impacts on preserving the global commons, such as through gauging their environmental load and achievements, and provides a basis for international policy discussions. Although it is still limited in comparison to what we really want to achieve, the GCS index has been well received by global leaders as an excellent example of the University's efforts to drive social transformation, and the index has proven to be one of the major accomplishments of the Tokyo Forum.
This forum also provided an opportunity to present an innovative framework integrating the health of the cyberspace with the global commons, an area where the University of Tokyo has been at the forefront of discussion. I felt that this idea gained a great deal of traction among many people. Digital innovation is greatly transforming the world from a traditional capital-intensive society in which goods underwrite value, to a knowledge-intensive society where knowledge, information, and services based on them play a central role in generating economic value. It is vital for society today that we develop cyberspace into a healthy global commons.
Proper and fair use of data offers us the potential to achieve an inclusive future society, a society which cherishes value that is often dismissed in the expansionist drive for economic growth and will allow people from diverse backgrounds to fully utilize their own strengths. In this great transformation, it is diversity itself that is a source of generating new value and fostering growth. The University of Tokyo has built up a deep understanding and insight into the humanities and advanced sciences and has produced many knowledge professionals who can work with this diverse body of knowledge. As such, the University bears a heavy responsibility and has a very important role to play.
Needless to say, the University needs to transform itself into an autonomous entity that can draw up its own strategy. Without this, it would not be possible to become the driving force for the transformation of society.
As a means to achieve this mission, we successfully issued university bonds (University of Tokyo FSI bonds) worth about 20 billion yen in October last year, the first bond issuance by a Japanese national university corporation. We received orders totaling 126 billion yen from investors, which was over six times greater than the amount of bonds issued. Not only that, we received the Sustainable Finance Award for this fundraising initiative.
FSI bonds are not project finance bonds designed to raise money only for those operations that generate a funding source to cover repayment. Rather, FSI bonds are corporate finance-type university bonds that allow us greater freedom in how we use the funds. We decided to issue these social bonds to raise funds based on the University's reputation. Market participants have welcomed this new type of bond. The university bonds are conducive to building a new relationship between not just this University but universities in general and society as a whole. At the same time, this bond issuance will serve as a platform for attracting investment for the next generation and building a better future. In this sense, I think that these University of Tokyo FSI bonds are highly significant as an economic mechanism that helps drive us toward a knowledge intensive society.
The University of Tokyo was able to successfully carry out this leading initiative because of strong social trust based on the intangible intellectual assets that our predecessors have built up over generations. Now, it is our responsibility to build on that trust for posterity and a better future society. I would like to remind you that the 40-year redemption period of FSI bonds does not make repayment someone else's problem in the distant future. Rather, it is about a future we will all have to face as a result of the actions we choose today, just as we are tasked with managing the global commons responsibly at present.
We must not just wait for the crisis caused by the COVID-19 pandemic to pass and simply hope for a return to the way things were before. Instead, we should seize this crisis as a rare opportunity for change. We in academia bear the responsibility to consider what can be done now to make that happen.
Last autumn, the Japanese government announced plans to achieve carbon neutrality by 2050. Japan is committed to joining ranks with other countries to work together for the future of humanity. This will be a grand task for all humanity and requires a complete overhaul of the fundamentals of our social and economic systems. I believe that we have a big role to play in this grand endeavor.
Here, the question is how we should use the university bonds for the sake of a better future, to generate something out of nothing and build a diverse and inclusive society for a brighter future. Let us think about this together in our next action plan "A Framework for the Future: Beyond 2020," which will succeed "The University of Tokyo: Vision 2020."
I believe that we can overcome any difficulties if all members of the University of Tokyo do their individual part with a sense of pride and responsibility and share their efforts with diverse members of society. No other organization has such potential. This is one of the things I have strongly felt about in my six-year term as president.
My term of office will come to an end this March. I would like to hand over these systems and this vision to the incoming president, Professor Teruo Fujii. As a member of the University of Tokyo, I am determined to continue doing my part to realize the University's vision. Let us trust in our science and ingenuity as together, we look ahead and walk toward a brighter future!
Thank you.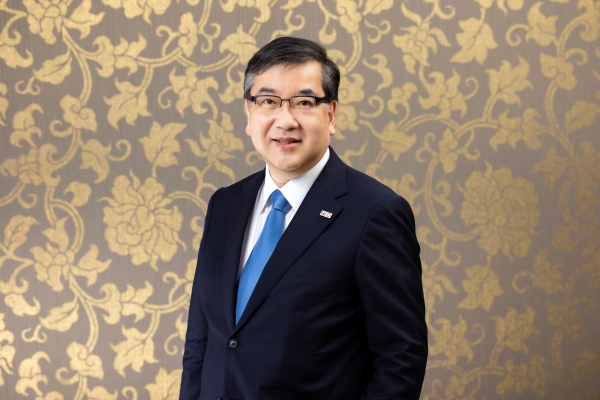 January 1, 2021
Makoto Gonokami
President, the University of Tokyo