EVENTS

UTokyo Go Global Week 2021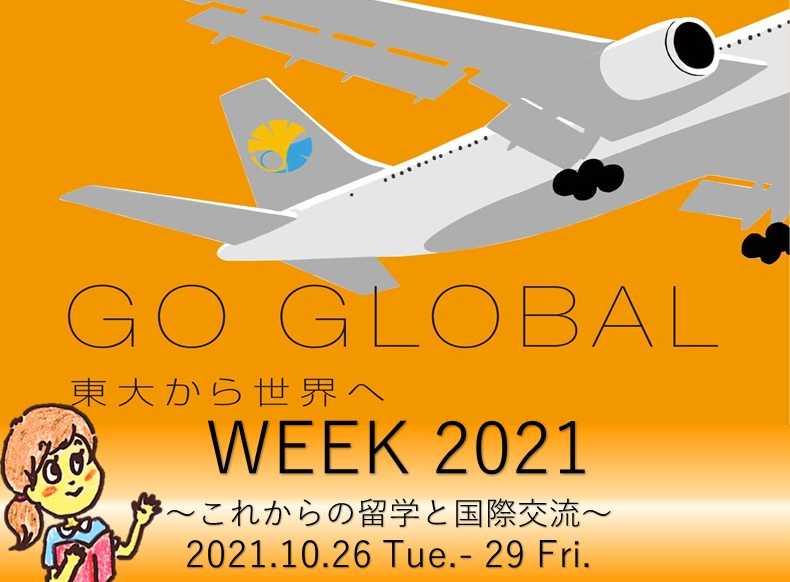 Details
| | |
| --- | --- |
| Type | University members only |
| Intended for | Enrolled students / Academic and Administrative Staff |
| Date(s) | October 26, 2021 — October 29, 2021 |
| Location | Online |
| Entrance Fee | No charge |
| Registration Method | Advance registration required |
We are going to hold the 'Go Global Week 2021' from October 26 to 29, where we will host a variety of information sessions and international exchange events!
Currently, the COVID-19 pandemic has not settled down yet. However, UTokyo has resumed a part of its study abroad programs this fall. Also, there are plenty of international exchange opportunities online and on the UTokyo campus. Please join UTokyo Go Global Week 2021 to get an overview of those opportunities for students. Some events offer actual international exchange during the events!
October 8, 2021 Updated
The event information (available through the link below) has been updated with the details of the sub sessions.
For more details and registration, please click the link "UTokyo Go Global Week 2021" below.