EVENTS

Inaugural Symposium of the Institute for AI and Beyond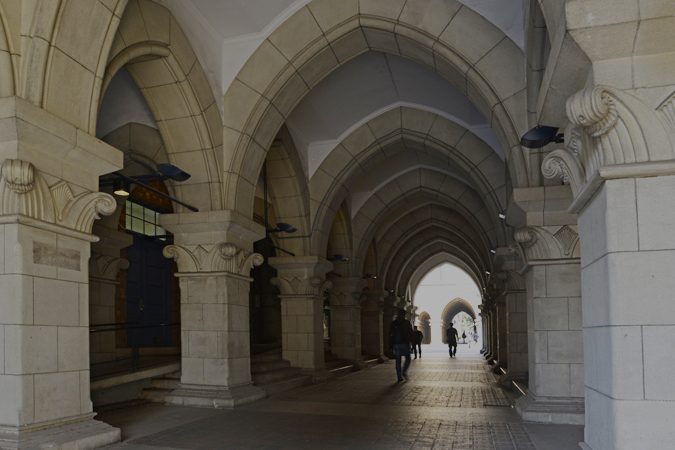 Details
Type
Lecture
Intended for
General public / Enrolled students / International students / Alumni / Companies / University students
Date(s)
February 20, 2021 10:00 — 12:00
Location
Other campuses/off-campus
Venue
Zoom Webinar & YouTube Live
Entrance Fee
No charge
Registration Method
Advance registration required
Program Details & Registration: Event is free of charge, but pre-registration is required.
https://beyondai.jp/symposium2021/en/
Registration Period
January 27, 2021 — February 19, 2021
Contact
Office of the Institute for AI and Beyond, The University of Tokyo
7-3-1 Hongo, Bunkyo-ku, Tokyo 113-0033, Japan  info@beyondai.jp
The Institute for AI and Beyond combines the research capabilities of the University of Tokyo and business incubation capabilities of SoftBank (SoftBank Corp, SoftBank Group Corp., Yahoo Japan Corp) to bring together the leading talent and knowledge of the world to develop an ecosystem for creating research-based joint venture opportunities and their social implementation. It promotes "basic research (mid to long-term)" and "applied research ('high-cycle' research)" by integrating research on artificial intelligence and other fields and will contribute to the creation of a better society in Japan and the rest of the world.
The Institute for AI and Beyond will launch its inaugural symposium, entitled "Living with AI, Going Beyond AI." The symposium will explore the significance and impact of AI on society by asking such questions as meaning of "smarter" AI. It features distinguished guests, with different professional and academic backgrounds, who will discuss the future as well as the present of AI from a cross-interdisciplinary perspective.
Program
Language: Japanese-English interpretation available
*The program is subject to change without notice.
1
10:00am
Congratulatory Remarks
Makoto Gonokami President, The University of Tokyo
Masayoshi Son Representative Director, Corporate Offi­cer, Chairman & CEO of SoftBank Group Corp.
2
10:15am
Panel Discussion
Panelists
Audrey Tang Digital Minister of Taiwan
Sputniko! Artist / Designer / Associate Professor, Tokyo University of the Arts, Department of Design
Yoshiho Ikeuchi Associate Professor, Institute for AI and Beyond / Institute of Industrial Science, The University of Tokyo
Moderator
Kaori Hayashi Professor, Institute for AI and Beyond / Graduate School of Interdisciplinary Information Studies, Special Advisor to the President
11:00am
Break 10 mins.
3
11:10am
Introducing Institute for AI and Beyond
4
11:30am
Special Dialog
Teruo Fujii Executive Vice President, Director of the Institute for AI and Beyond, The University of Tokyo
Junichi Miyakawa Representative Director & CTO of SoftBank Corp
5
11:55am
Closing Remarks
Teruo Fujii Executive Vice President, Director of the Institute for AI and Beyond, The University of Tokyo
Organized by the Institute for AI and Beyond, the University of Tokyo