FEATURES

Events related to International Women's Day
UTokyo D&I Actions and Messages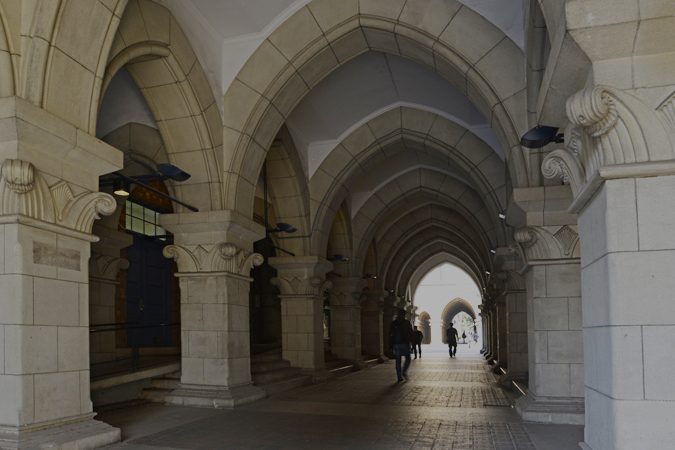 ― UTokyo D&I Campaign 2022 ―
The University of Tokyo has launched a campaign aimed at promoting diversity and inclusion on campus, and making the university a place where people from diverse backgrounds can thrive. The initiative, called UTokyo D&I Campaign 2022, started in March 2022. Here, we introduce plans and actions related to D&I initiatives from members of the UTokyo community, including deans and directors of various UTokyo organizations.
Actions and Messages
Events related to International Women's Day
Hiroyuki SHIMA, Assistant Manager, Tokyo College Team, International Strategy Group, Management Planning Department
Tokyo College has organized several online events titled "International Women's Day Series" with the cooperation of faculty and staff, especially young researchers who conduct research related to diversity and inclusion (D&I).
Some of the discussions on the broad topic of D&I from multiple perspectives with many guests can be viewed on Tokyo College's YouTube channel, so please take a look. We also host online events based on D&I and other topics, which are available on our YouTube channel.
2022 International Women's Day Series:
May 20, Beyond Women's Day: Strengthening Communities of Female Talent in Japan
March 23, Advocating for Equity through Art and Design
March 16, Strategies for Building Women- and Family-Friendly Workplaces
March 4, Amplifying Insights from Underrepresented Users to Build More Inclusive Products
Other D&I-related online events:
December 10, 2021, Simone de Beauvoir through the Lens of Modern-Day Japan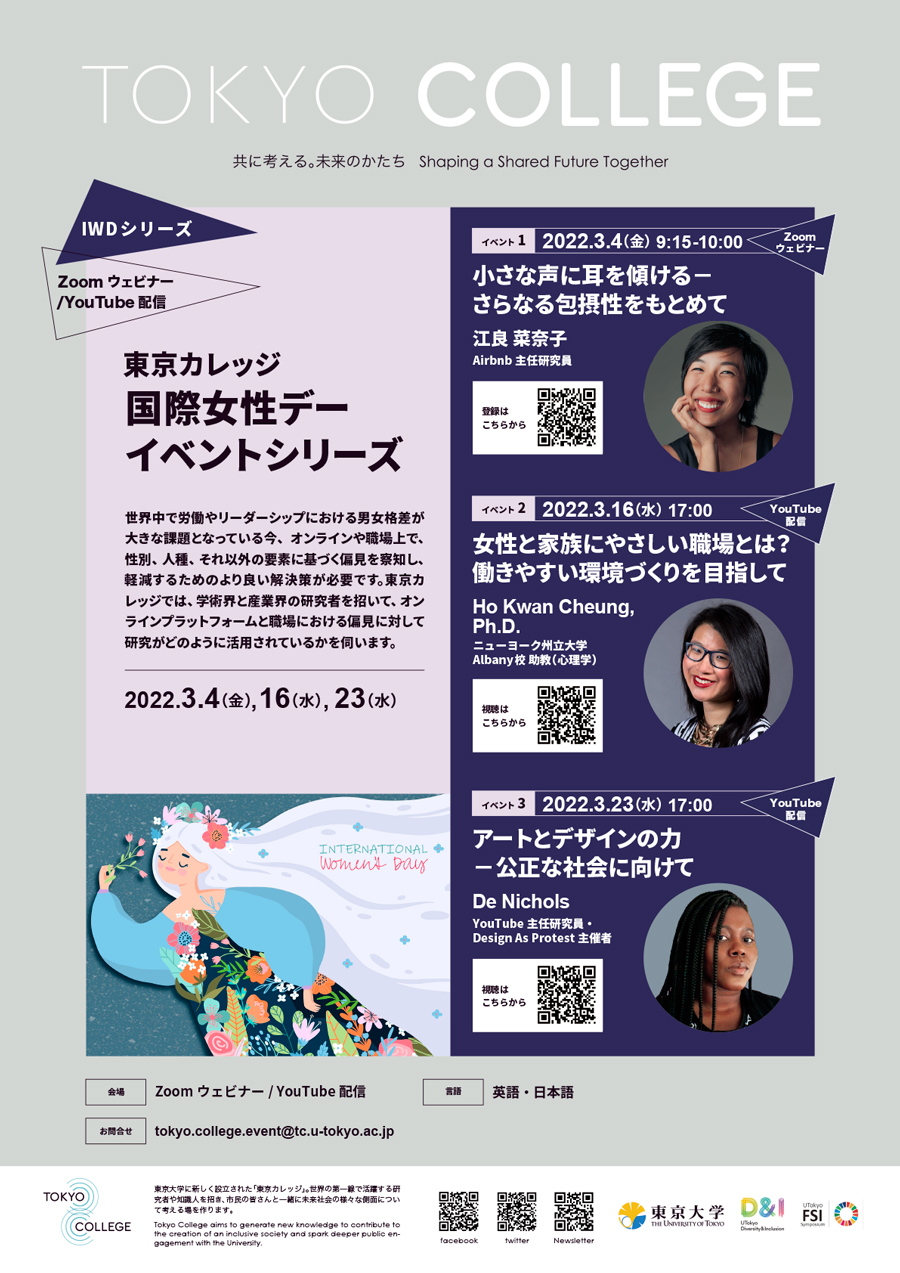 More Information
Related links