FEATURES

What's keeping back female physicists?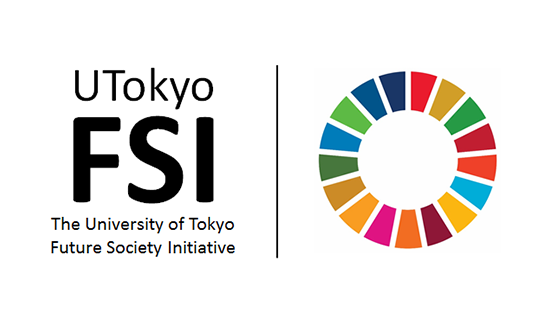 This is a series of articles highlighting some of the research projects at the University of Tokyo registered under its Future Society Initiative (FSI), a framework that brings together ongoing research projects that contribute to the United Nations Sustainable Development Goals (SDGs).
FSI Project 007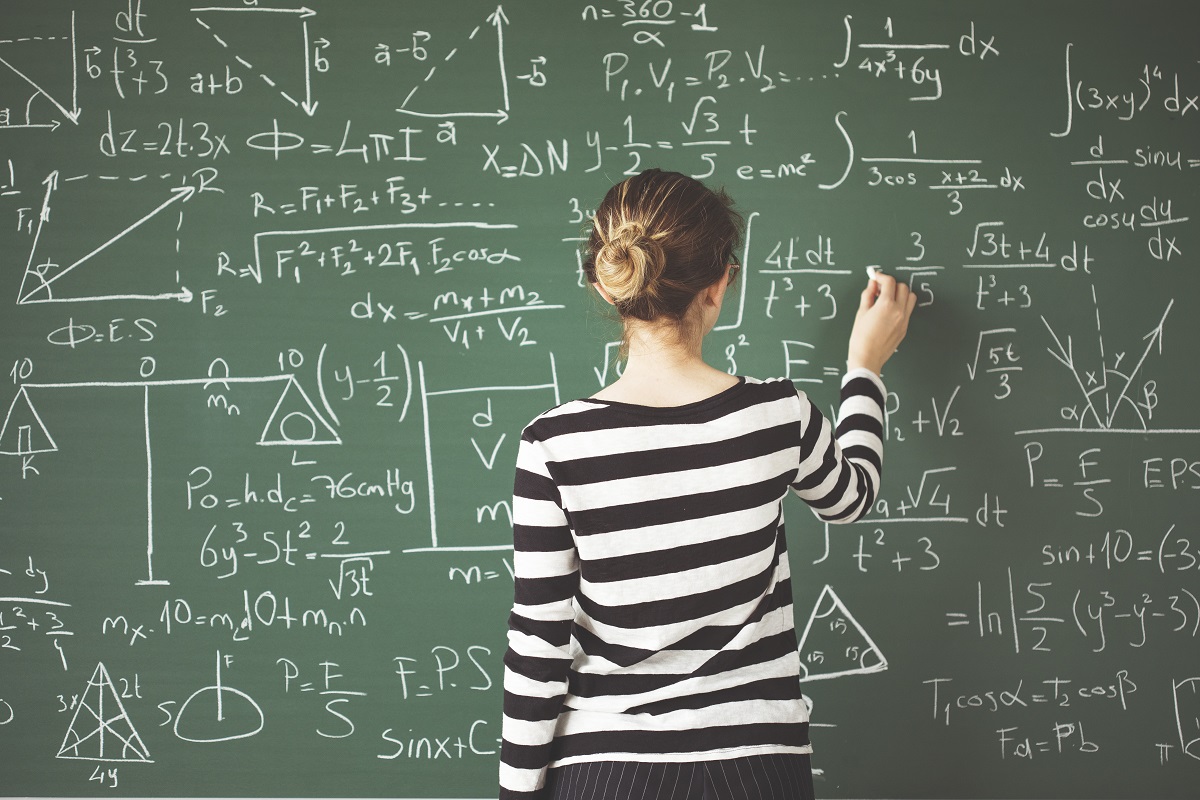 It's often said that women are poor at mathematics or physics. Are you guilty of harboring the same stereotype? Existing research shows that there is practically no difference in the aptitude of men and women for mathematics or physics. Nevertheless, the hard truth is that very few women major in physics in university. Why? Professor Hiromi Yokoyama and her research group have spent the last year and a half trying to find out.
Research is being conducted all over the world to see if there are any cultural or social barriers in the way of women taking up the challenge of studying physics or mathematics and resulting in the very small numbers of women in these fields despite the fact that there is practically no difference in ability.
"In that case, there may be a need to study the current situation in Japan to see if there are any barriers and remove them to obtain gender equality in terms of educational chances and the realization of diversity in physics and engineering," stressed Yokoyama. Taking an educational psychology model and a science and technology studies approach, the group has developed a new model focusing on culture and social norms. They are still testing their model.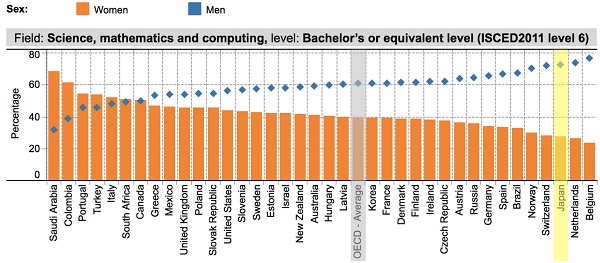 The group's surveys show that Japanese university faculties already have a reputation as "suitable for men" or "suitable for women." For example, nursing, pharmaceuticals, music and art, dentistry, medicine and the humanities are seen as suitable for women, while mechanical engineering, physics, geography and mathematics are suitable for men. The project also examines individual awareness of gender equality. The lower a person's score on this scale, the greater the tendency to have preconceptions of whether a faculty is gender specific.
The social stereotypical understanding that mathematics and physics are meant for men is also a problem. It is important for teachers at school and parents to be aware of the situation and to continue encouraging female students with regards to these fields.
Especially worth considering is social ethos. It is important for women who are good at mathematics and physics to be thought of and accepted as "cool," said Yokoyama.
Why are female mathematics majors few and far between? Yokoyama said that her research should have something to show by 2020, and hopes to produce a policy proposal for adoption in the future.
SDGs supported by this project


Professor Hiromi Yokoyama | Kavli Institute for the Physics and Mathematics of the Universe
Related links
Related Faculty Members