FEATURES

Passing the baton of knowledge collaboration
The sitting president and the incoming president discuss the last six years and the next six years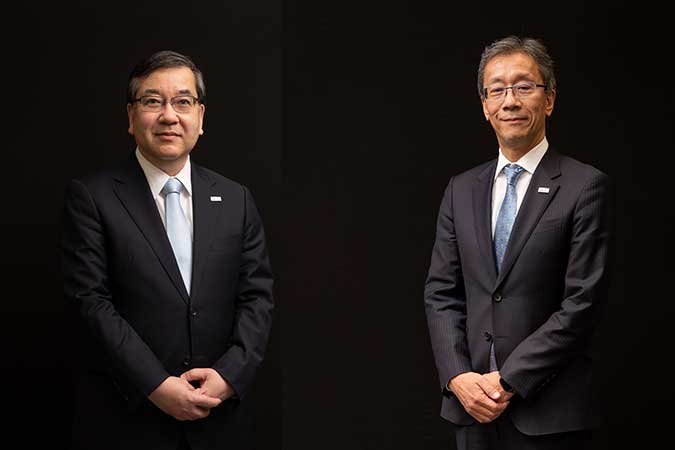 The sitting president and the incoming president discuss the last six years and the next six years
Passing the baton of knowledge collaboration
President Makoto Gonokami, who is about to finish his term, spoke with Executive Vice President Teruo Fujii, who is set to succeed him as the president of UTokyo. Professor Fujii is a like-minded colleague who has helped to advance reforms intended to streamline the University as a true management body. There is no one better suited for a discussion about UTokyo's past and future.
Moderating this dialogue between a sitting and an incoming UTokyo president – a first in the twenty-two-year history of this magazine – is Executive Vice President Sawako Shirahase, who has also exerted tremendous effort on behalf of the University alongside the two participants. As you read this piece, we invite you to call to mind the passing of the baton of knowledge.
Formulating a vision through a cycle of "top-down" and "bottom-up" communication
A new style of collaboration with industry emerging from discussions with business leaders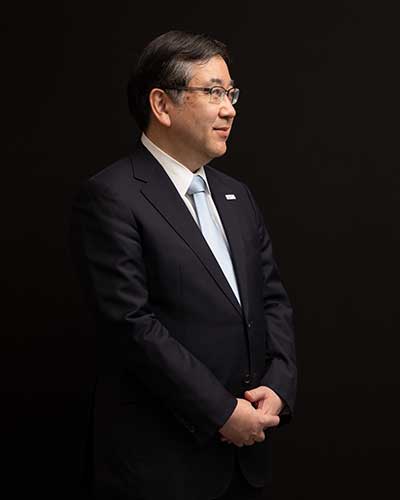 An initiative spreading from the idea of a lapel pin that piques curiosity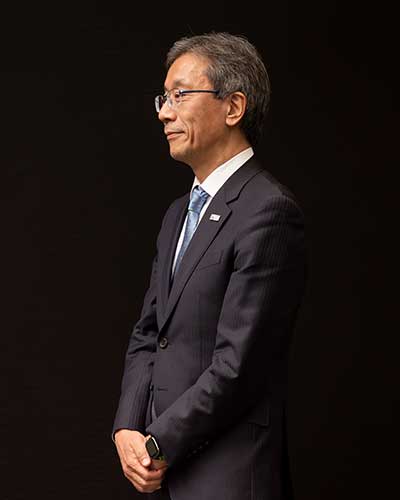 A president must sometimes make decisions alone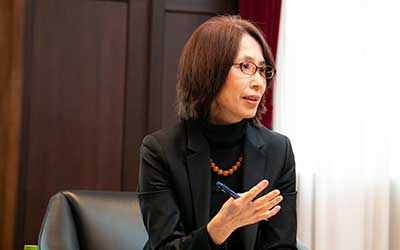 (This dialogue took place on January 22, 2021.)
Photos: Junichi Kaizuka
* COI: Center of Innovation, a program by the Ministry of Education, Culture, Sports, Science and Technology (MEXT) supporting innovative research and development on a ten-year time horizon.
* TSMC: Taiwan Semiconductor Manufacturing Company. The world's largest semiconductor manufacturer.
* "Virtual UTokyo": A project in which a 3D-computer graphic model of Hongo Campus made by student volunteers can be freely accessed using a smartphone or PC. The model also features active participation by the 3D avatars of President Gonokami and Executive Vice President Fujii.

** This article was originally printed in Tansei 42 (Japanese language only). All information in this article is as of March 2021.