FEATURES

A Hamamatsu-born filmmaker who took full advantage of a UTokyo program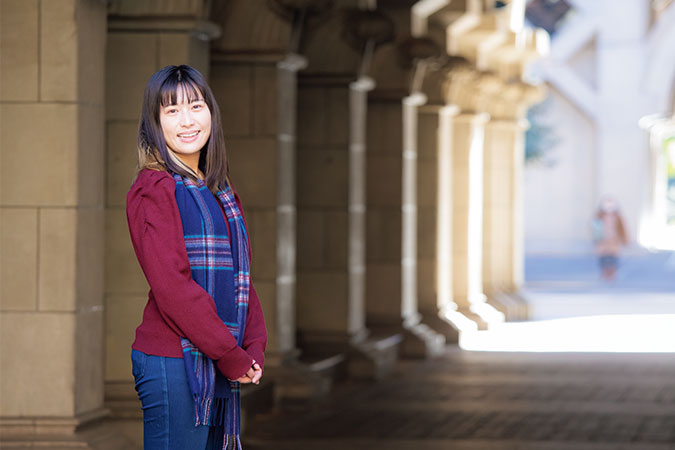 We present a uniquely university-flavored film festival, distinct from those that take place in Cannes or Berlin. We have put together four programs – a dialogue between a movie director and a film studies researcher, a presentation of research by four film studies researchers, profiles of alumni working in the film industry and a collection of films recommended by a dozen UTokyo researchers. Let's watch what happens when crossing UTokyo with cinema – 3, 2, 1, Action!
Tansei-colored Filmmakers 2

A Hamamatsu-born filmmaker who took full advantage of a UTokyo program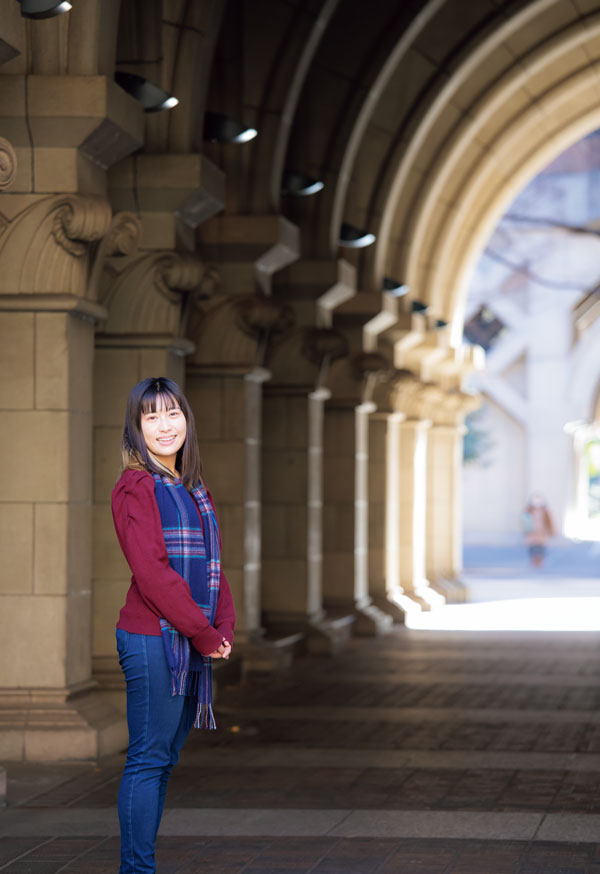 The Hands-on Activity Programs, which UTokyo has been running in Japan and overseas since 2012, is an initiative that is designed to give students the opportunity to engage with cultures and values different from their own. Many alumni support dozens of these programs every year. Minami Goto, who says she decided to study at UTokyo through the influence of her father, a big fan of the UTokyo-inspired drama series Dragon-zakura, was one of the participants in the "Documentary filmmaking in LA" program offered in the summer of 2014. At that time, she was a third-year art history student in the Faculty of Letters.
"On a visit to production studios and film schools, I spoke with a UTokyo alumnus studying filmmaking in Los Angeles, from whom I learned about film schools at American universities. At first, I had the idea of becoming an art museum curator, but when I saw the reach of streaming services, I realized that there was greater potential in the world of film, which is more accessible even in rural areas, and I thought that this might be the way to go."
Another important factor was the experience she had producing a documentary in a class she took after becoming a research student at the Interfaculty Initiative in Information Studies, a program to which undergraduate students can also apply. The fulfilling experience of making a 10-minute short film based on six months visiting a strip club in Ueno, Tokyo, proved a deciding factor in her choice to pursue a career in film after graduation. This short film also became an important part of her portfolio in her application to the Film MFA program at Columbia University in New York.
"The tuition fees were extremely high, and I spent my first year living in poverty, some days eating nothing but leftovers from school parties. From my second year, however, life became easier thanks to funding grants like the Ito Foundation USA-FUTI (Friends of UTokyo, Inc.) Scholarship. In film school, I learned about all aspects of filmmaking, and I benefitted from learning that there are many different ways of doing things in terms of developing, financing and distribution."
A project that she conceived during her studies led to Goto being awarded the top prize in the International Short Film Pitch Competition at the Short Shorts Film Festival & Asia 2017, which earned her the right to make her debut film. Breakers (2018), which is about a rural high school student who upsets the status quo by staging a small rebellion against his "by the book" school administration, was warmly received at film festivals around the world and is still being distributed online. The director chose to set the film in her hometown of Hamamatsu in Shizuoka Prefecture.
"There weren't many art museums that you could get to easily in Hamamatsu, and everything on television was about Tokyo. I used to feel that the world had completely left me behind. I don't want younger generations to have that kind of feeling. Through my films, I wanted them to feel that their town is also connected to the rest of the world."
With Shadow Piece (2020), she sought to create a documentary that deals with feminism, and her latest film, which is set in Yaizu, another city in Shizuoka, incorporates the issue of gender stereotypes. She is currently working on a script for her next film, which will depict three women living in Shizuoka, Tokyo and Kyoto. Her younger compatriots from Shizuoka and the officials in charge of the Hands-on Activity Programs are no doubt not the only ones looking forward with anticipation to this promising young filmmaker's future endeavors.
Umi no Iro wa Yume no Tsuzuki [English title: Yaizu Story]

This film came together after Goto (going under the name Minami Asahi for this production) received an offer via Facebook from the husband-and-wife acting team of Naoki Hasegawa (a native of Yaizu, Shizuoka), who has appeared on screen in the television series Seiten o Tsuke [Reach Beyond the Blue Sky], among others, and Ayumi Ena, who has performed male roles in the all-female Takarazuka Revue. The film depicts the growth of the main character, who is torn between his dream of becoming an underwater photographer and his responsibility to take over a Yaizu namaribushi (soft-dried bonito) factory, which is a longstanding family business. The aim is to screen the film in several theaters in Shizuoka Prefecture after early summer 2022.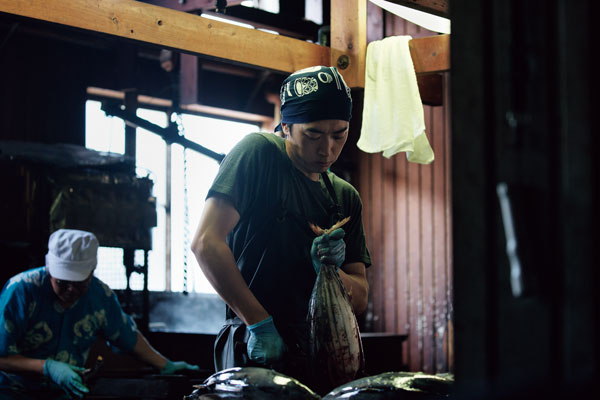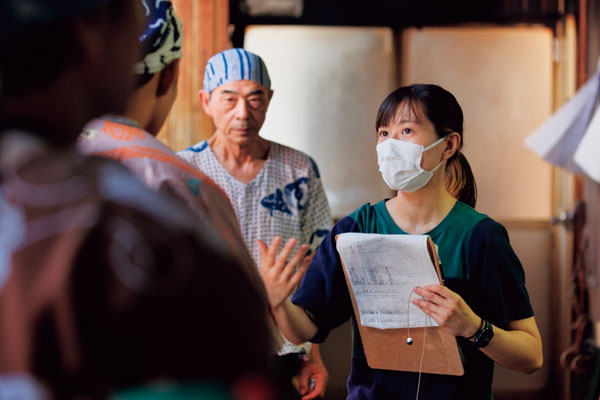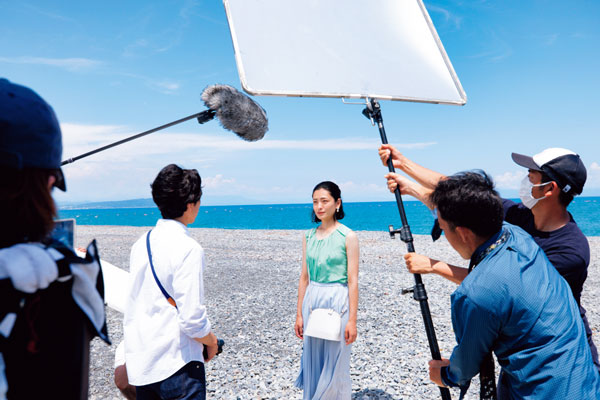 * This article was originally printed in Tansei 44 (Japanese language only). All information in this article is as of March 2022.