FEATURES

Molecular cell biology research by students requiring wheelchairs
UTokyo D&I Actions and Messages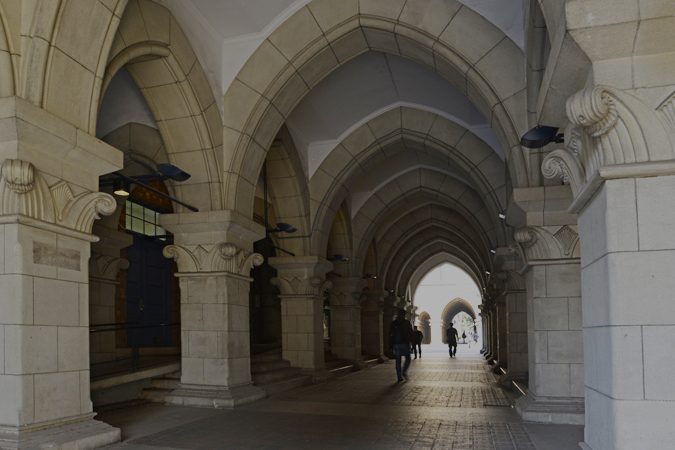 ― UTokyo D&I Campaign 2022 ―
The University of Tokyo has launched a campaign aimed at promoting diversity and inclusion on campus, and making the university a place where people from diverse backgrounds can thrive. The initiative, called UTokyo D&I Campaign 2022, started in March 2022. Here, we introduce plans and actions related to D&I initiatives from members of the UTokyo community, including deans and directors of various UTokyo organizations.
Actions and Messages
Molecular cell biology research by students requiring wheelchairs
Masayuki MIURA, Dean, Graduate School of Pharmaceutical Sciences
On the educational front, the campus is becoming increasingly barrier-free. As the next step, issues that need to be resolved in order to conduct research in a barrier-free manner in the science Faculties and Graduate Schools have become apparent. This April, an undergraduate student who requires a wheelchair was assigned to the Laboratory of Physiological Chemistry (Prof. Kitagawa) as a graduation research student upon his request. The Laboratory of Physiological Chemistry conducts research in molecular cell biology, which requires molecular biology and biochemistry experiments, cell culture, and fluorescence microscopy. All basic tasks, such as securing a line of flow for wheelchair access in the cramped laboratory, handling research reagents and conducting enzyme reactions, aseptic manipulation of cell cultures, and fluorescence microscopy, had to be examined from the beginning in order to provide a barrier-free environment.
The Graduate School of Pharmaceutical Sciences and the Laboratory of Physiological Chemistry are working with the Disability Services Office to create a barrier-free research environment for conducting molecular cell biology research without compromise. The photo shows Prof. Kitagawa with a student conducting research on a dedicated clean bench that allows aseptic manipulation in a wheelchair.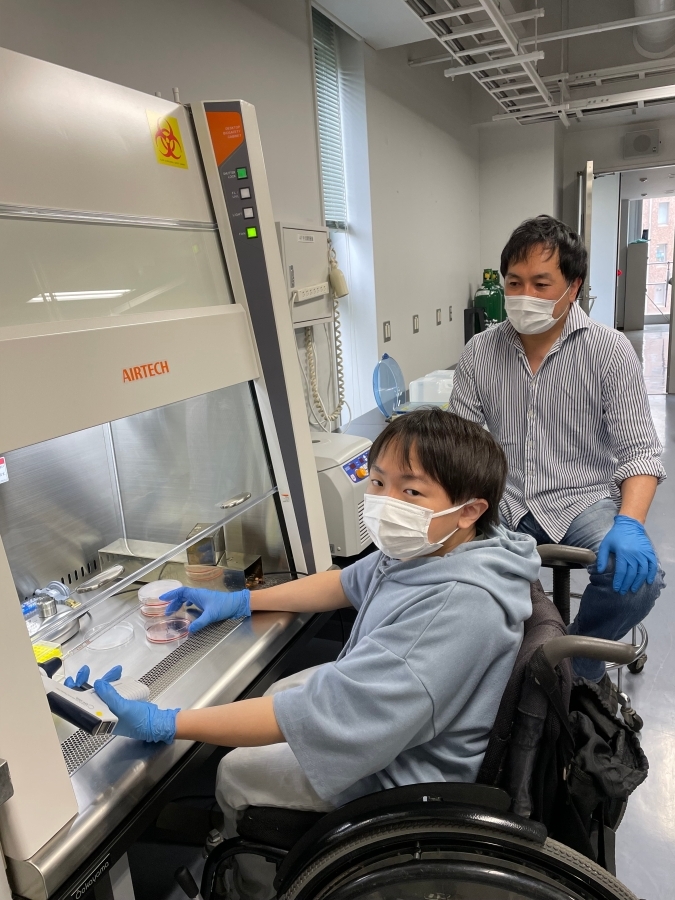 More Information
Related links