FEATURES

Developing information technologies to improve accessibility through the Dokodemo Campus Project
UTokyo D&I Actions and Messages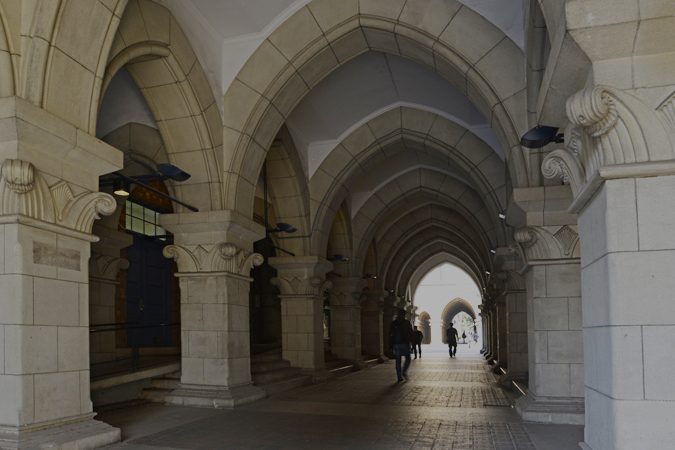 ― UTokyo D&I Campaign 2022 ―
The University of Tokyo has launched a campaign aimed at promoting diversity and inclusion on campus, and making the university a place where people from diverse backgrounds can thrive. The initiative, called UTokyo D&I Campaign 2022, started in March 2022. Here, we introduce plans and actions related to D&I initiatives from members of the UTokyo community, including deans and directors of various UTokyo organizations.
Actions and Messages
Developing information technologies to improve accessibility through the Dokodemo Campus Project
Kenjiro TAURA, Director, Information Technology Center
An inclusive university requires an IT environment that enables all students, researchers, faculty and staff to engage in their classes, studies, research, and other work activities free from stress. To create this environment we need to improve accessibility in areas such as information systems, web pages, and teaching and learning materials. This should include not only improvements for people with visual impairments and the like but also better access for those whose native language is not Japanese (multilingualization). These two types of accessibility can sometimes entail competing demands. Rather than simply adopting systems to support this, we need to equip those involved in creating web pages and other resources with specific information and know-how. Under the Dokodemo Campus Project, proposed by the Information Technology Center and which now involves like-minded faculty from many departments of the university, we are identifying future action items in this area. We are also running tests with machine translation to assist with the multilingualization of administrative documents. As part of our ongoing discussion and implementation of methods to facilitate the dissemination of administrative information in English (and other languages), we are building a database of English-language documents and English documents with their translations that have already been produced by various university departments so as to improve the accuracy of machine translation.
More Information
Related links