Tansei 14
Tansei 14 - Are UTokyo Students Tough? -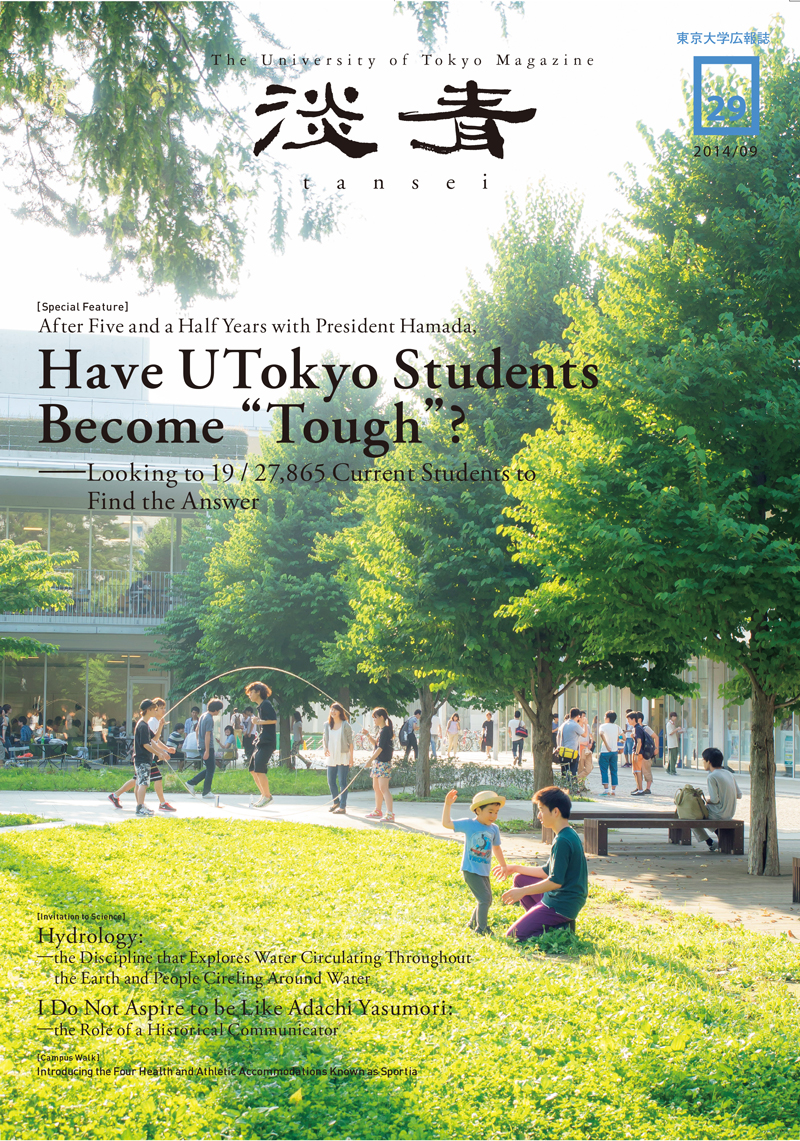 Tansei cover
Welcome to the 28th edition of Tansei. The theme for this edition's special feature is "Innovation and the University of Tokyo." "Innovation" may seem like a magic word that anyone can chant to have their wishes fulfilled. The reality at the University of Tokyo, however, is that since our foundation there have been ongoing and dedicated efforts to foster innovation. In this edition's special feature we have chosen seven starting points from which to explain the ongoing nature of innovation at the University: "University," "Curiosity," "Research," "Organization," "Entrepreneurship," "Education," and "Students." In the "Invitation to Science" section you will find articles on the relationship between garden aesthetics and pop idol groups, as well as the relationship between cyberspace and cultural anthropology. We also report on UTokyo Forum 2013, an international exchange event that was held in November last year in Chile and Brazil, and the comprehensive reforms in undergraduate education that are being advanced throughout the University. We hope that these articles also give you a feel for the "here and now" of the University of Tokyo.
Shinji Suzuki
Director
University of Tokyo Public Relations Office
Cover
The cover photo for this edition of Tansei is the UCR Plaza (University Corporate Relations Plaza) as viewed from Kaitokukan. Kaitokukan was the villa of the Maeda Clan of the Kaga Domain. The UCR Plaza is a new facility that serves as the University of Tokyo's hub for university-industry collaboration. From under the trees where history was once created, the future, created by the hands of UTokyo people, is now taking shape.
About Tansei
Tansei is the magazine of the University of Tokyo. The school color of the University of Tokyo is light blue (tansei in Japanese). It was first used in a rowing regatta between the University of Tokyo and Kyoto University in 1920. The choice of light blue or dark blue was decided by drawing lots. Kyoto drew dark blue and Tokyo light blue, and these have been the two universities' respective colors ever since.