Utilizing the Tools of Economics to Solve Mysteries within the Open Source Community
Ryo Suzuki
second-year Doctoral student at the Graduate School of Economics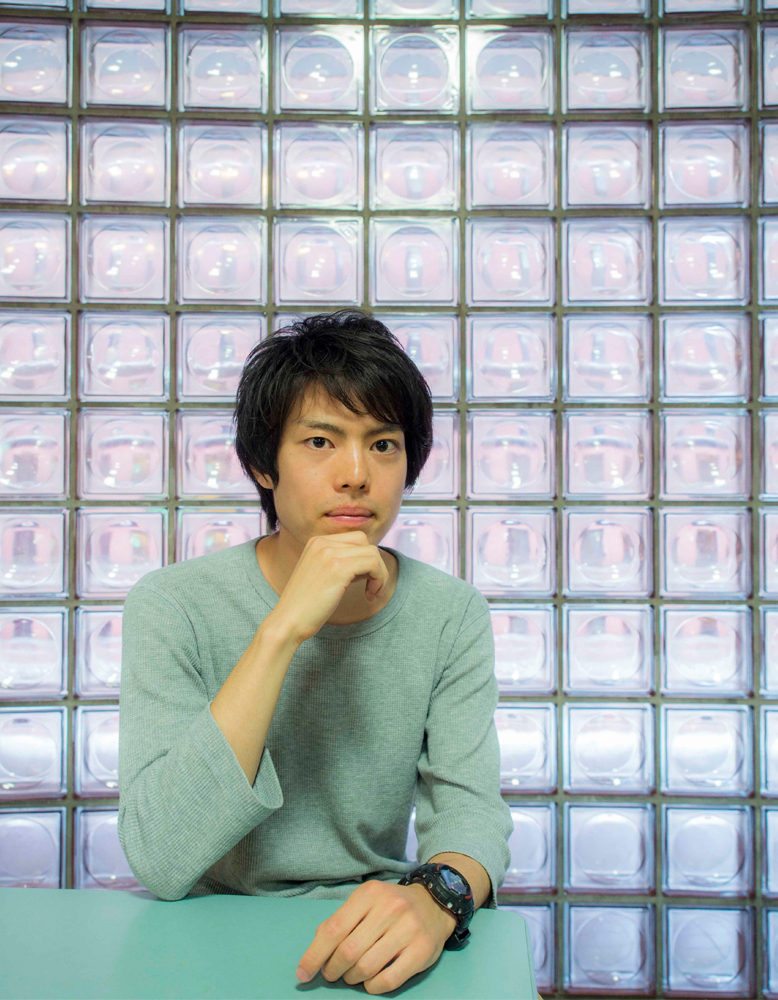 No other topic interests Ryo Suzuki more than that of "open source." The term "open source" describes software that was programmed using publicly-released source code, allowing anyone to use or alter the code. Traditionally, standard operating practice in the software world has been to require users to pay license fees to access and use a program's source code. In recent years, however, there have been many examples of open source projects that have succeeded in the open market.

Ryo says that this is the mathematical formula he used to directly reveal the "three conditions" as described in the article.
"Operating systems such as Linux and Android, and websites such as Twitter and Google all use open source development platforms. High-quality open source software programs are continually being released, despite the fact that there are no apparent financial benefits in doing so. I have tried to explain this truly unusual phenomenon by using economics."
In his Master's thesis, Ryo identified the conditions that determine whether an online service will take off or not, based on the user data of an iPhone app he created himself. He used actual numerical data to test the validity of his theory that three factors (contribution level per user, the number of initial users, and the novelty of content) would determine the difference between a service's success and failure. This paper was highly praised by people from both inside and outside the University.
"In previous studies about open source development, the motivation to make something that is useful to others was assumed to be a major reason for participating in open source projects. With the way things work in the actual community, however, who contributes how much to what projects is made visible, and companies and others hire talented people based on this visible data. Non-altruistic motivations are important even in the area of open source development."
As an extension to these findings, Ryo is currently examining his theory that making each individual's amount of contributions to a project visible and thereby increasing the potential financial incentives to be gained from project participation results in an improvement in the quality of the project as a whole. He originally enrolled in the Tokyo Institute of Technology due to his fascination with physics, an area of study that explains the forces of nature. Later, however, his interest shifted towards researching how to explain the complexities of society and human beings, leading him to come to UTokyo's Graduate School of Economics.
"I have gotten inspiration not only from the Graduate School but also from the other students living in Mitaka International Hall. The exciting things my friends are doing, from development support at the Fab Lab (fabrication laboratory workshop) in Ghana to striving to find solutions to conflicts in Rwanda, have helped broaden my horizons."
Ryo has committed himself to getting directly involved in society, as evidenced by his team winning UTokyo's "Entrepreneur DOJO" competition and him coming out with a tool that enables people to create software by assembling pieces of source code like building blocks. Part of the reasoning behind his motivation seems to come from his dorm-mates, whose passionate work in different fields appears to be having an influence on him. What sort of mathematical formula would express a young person like Ryo taking on the mysteries of the open source world?
Q&A Extras
What kind of iPhone app did you make?
"A social music app called Populi."
---
What open source community is popular right now?
"GitHub."
---
What is the tile of your Master's thesis?
"Diffusion Process and Community Design of the Online Platform."
---
Why did you decide to live in a dorm?
"Dorm life seemed to fun to me. Also, rent is very cheap."
---
What does being "tough" mean to you?
"I didn't know that the University was using the slogan 'tough UTokyo students'."

Ryo

before UTokyo

A picture taken when he was a student at the Tokyo Institute of Technology.