ARTICLES

UTokyo Hosts Race to Zero Students' Dialogue at COP26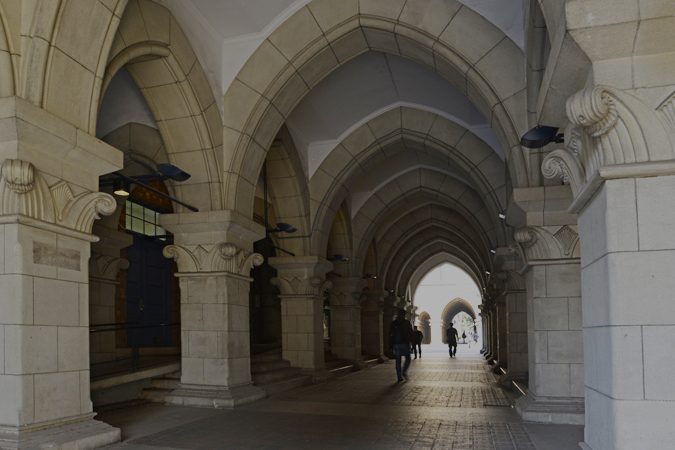 On November 5, 2021, the University of Tokyo (UTokyo) hosted an online event titled "Race to Zero Dialogue with Students" to commemorate UTokyo's decision to participate in the UNFCCC Race to Zero Campaign, connecting UTokyo students in Japan and young leaders who were attending the COP26 in Glasgow at the Japan Pavilion. President FUJII Teruo and Executive Vice President ISHII Naoko also participated in this event during which lively discussions took place over the role of universities in contributing to the decarbonization of society through research and capacity building. A wide variety of students participated in this event, included not only students from UTokyo, but also from the United Nations University and other overseas universities. Around 30 participants attended online and over ten students and young leaders attended from the Japan Pavilion.
During his opening remarks, President FUJII explained that the University had decided to participate in the Race to Zero Campaign as part of the effort to accelerate the University's combat against climate change. He further stated his hopes for students and younger generations to act together to tackle the climate challenge and that he aspired this event to be a good opportunity to involve such people in these efforts. One student pointed out that young people can play an important role in tackling climate issues, while another pointed out that the realization of Green Transformation (GX) requires engagement from all members of the university community and that there is an urgent need for strengthening interaction among students who are the largest constituency in the university as well as with faculty and staff. Another student pointed out that during COP25, which was held two years ago, it was rare for a university to host this kind of student event and that this dialogue was a great step forward for UTokyo. President FUJII responded by stating that "dialogue" is one of the core values of the new guiding principles, "UTokyo Compass", and that he looks forward in creating such opportunities. He also stated that he welcomes ideas from students that can further encourage student from a variety of backgrounds to engage in climate actions. There were students who requested that UTokyo should present a clear vision and policy towards climate issues and at the same time make its efforts visible to students. The need for increasing opportunities for communication was also raised, such as holding regular dialogues between university executives and students.
In closing the dialogue, Executive Vice President ISHII pointed out the importance of dialogue as a means to create opportunities for innovation, which in turn creates trust. She emphasized that dialogue is essential for all generations to take action together to safeguard our Global Commons and that she anticipates the active engagement of younger generations. Our journey has just begun.
At the end, President FUJII expressed his gratitude to all the participants. This event marked an important step to strongly promote green transformation initiatives at UTokyo.