University Hospital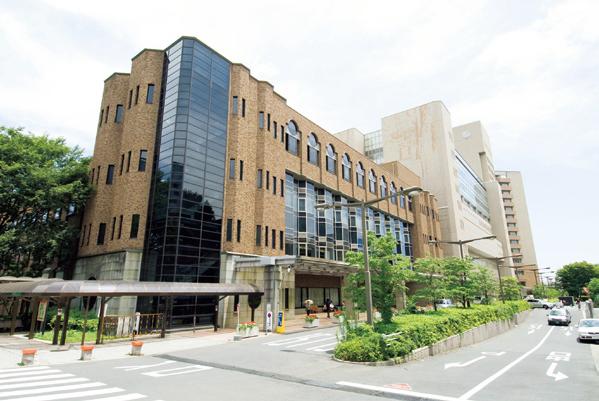 The University Hospital has its origins in 1858, when the Kanda Otamagaike Vaccination Center was established, and under a variety of names since then the University Hospital has fulfilled its main mission to provide" the best medical care to individual patients" as an important center of medicine in Japan.

As a general hospital, the University Hospital provides care in all fields of medicine in six clinical divisions: Internal, Surgery, Sensory/Motor Function, Pediatrics/Perinatal/ Gynecology, Neuropsychiatry, and Radiology, with a total of 37 clinical examination rooms, including for Cardiovascular Medicine, Gastroenterology, Stomach and Esophagus Surgery, Orthopaedic Surgery and Spinal Surgery, Pediatrics.
Departments supporting these include the Pharmaceutical Service, Nursing Department, Clinical Laboratory, Surgical Center, Radiological Center, Emergency Services, Intensive Care Unit, Department of Planning, Information and Management, and Administration office. These core clinical departments and facilities are provided with the latest medical equipment and offer cutting-edge medical care. In addition, the University Hospital provides community-based medical care as a disaster control base hospital in Tokyo Metropolis and a cancer control base community hospital.

The hospital has 1,210 beds (1,150 in the general ward, 60 in the psychiatric ward), 389,830 inpatients and 794,454 outpatients received medical care at the hospital in fiscal year 2010. The hospital building has a total area of 244,000m2, about 19 times the size of Tokyo Dome Stadium, housing the hospital inpatient and outpatient, examination and surgery medical and research facilities. Further, to educate the next generation of superb doctors, the University Hospital actively promotes undergraduate education and post-graduate training and seeks new ways to support the research and development of new medical technologies.
Institute of Medical Science Hospital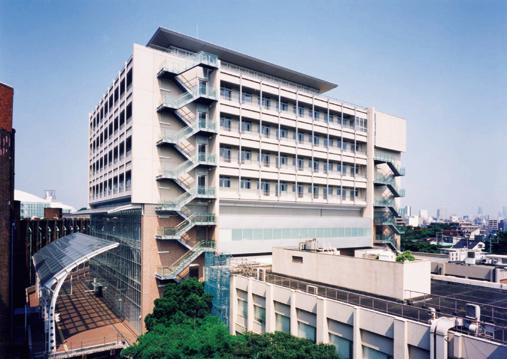 The Institute of Medical Science was established in 1894 to fulfill the role of bridging fundamental research and infectious diseases at a time when research into infectious diseases was at the forefront of medical science. In 1967 the Institute for Infectious Diseases was reorganized as the
Institute of Medical Sciences and the subsidiary hospital was given the function of developing new medical treatments. The hospital has 135 beds, and the main problems treated are malignant cancers, infectious diseases and immune system disorders, mostly through genome and cellular medical care.

The Institute of Medical Science Hospital and the Advanced Clinical Research Center have a very close relationship. Results gained from fundamental research are applied to clinical research, and on the basis of protocols developed at the Advanced Clinical Research Center, are implemented at the Institute of Medical Science Hospital (Trans-relational Research, TR). The Medical Safety Council, the clinical genome department and other sections that support TR at the Institute of Medical Science Hospital are located in the hospital, and a Transrelational Coordinator provides active support for patients entered into TR programs.