(June 21, 2022) Japanese x Indian Ideathon calls for applicants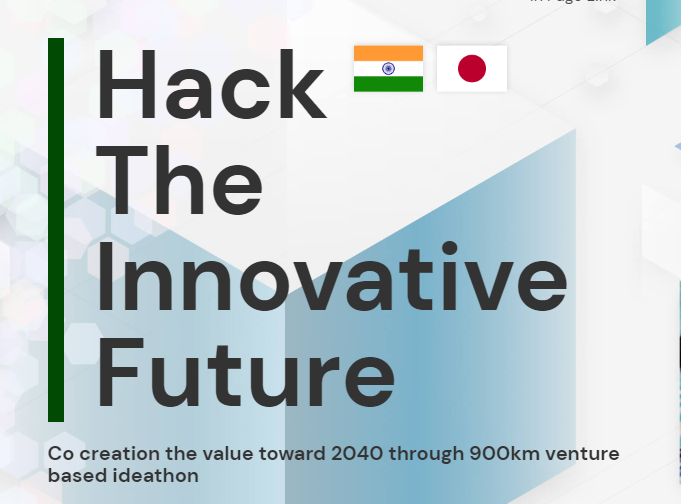 The year 2022 marks the 70th Anniversary of the Establishment of the Diplomatic Relations between Japan and India. To commemorate this, an Ideathon is being organized for next generation leaders so they can get a first-hand feel of Indian society and its challenges. Members of the Steering Committee include Nao Shigeta, CEO, Infobridge India and member of the Board of Directors of Indo-Akamonkai (UTokyo Alumni Association of India).

Providing an opportunity for Japanese and Indian youth from different backgrounds will serve as the link between the two countries to help shape the future by achieving mutual understanding and personal growth through travel and team work.

*Eligibility: Students age 18-25 only
*Free of charge
*Period: September 16 to September 25, 2022
*Application deadline: July 17, 2022

Home | Hack The Innovative Future (hif.asia)
(June 16, 2022) FUTI to launch Fireside Chats for UTokyo's International Alumni and Friends: You are invited to fill out the Alumni Survey!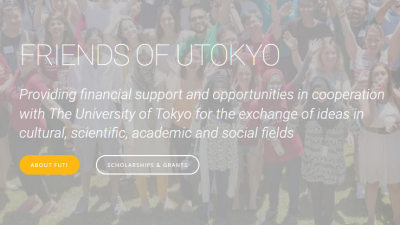 Dr. Geeta Mehta, the board member of Friends of UTokyo (FUTI) in charge of international alumni networking, has announced the launch of a Fireside Chat series for UTokyo's international alumni and friends, which will begin in mid-July in New York City. Please fill out the online survey which Dr. Mehta and her team are conducting in order to identify alumni's interests/preferences. [The online survey form can be obtained by contacting info@friendsofutokyo.org.]

The purpose of the series is to encourage spirited dialogues among UTokyo international alumni and friends and develop a supportive network among them. The Fireside Chats are designed to provide a platform for alumni to discuss the topics of their mutual interest in an informal setting.

Dr. Mehta and her team's message about FUTI's launch of the Fireside Chats series for UTokyo's International Alumni and Friends:

"We are so excited to be creating, with your help, our in-person (and/or online) Fireside Chat series in New York, starting in summer of 2022. This will be an opportunity for all our alumni, including international alumni, to connect, learn about each other, and celebrate the ongoing achievements of UTokyo. As the first step in this planning, we request you to fill in the survey.

We want YOU to help design the Fireside Chats the way you want! These could include a brief presentation/dialogue on topics of interest to you such as your favorite books, research, projects, current affairs and more. These could be followed by socializing and networking over some food and drinks.

We expect the Chats to take place several times throughout the year, welcoming UTokyo's international and other alumni.

Looking forward to receiving your completed survey by June 30, 2022 and seeing you in the near future."

Geeta Mehta, Ph.D.
Adjunct Professor of Urban Design, Columbia University
Founder and President, Asia Initiatives
Board Member, Friends of UTokyo (International Alumni Networking)

Cc: Masako Osako, Ph.D.
Executive Director, International Longevity Global Alliance, Ltd.
Board Member, Friends of UTokyo (Public Relations)
(June 7, 2022) UTokyo Alumni Association Membership Fees Introduced

On July 2, 2021, the Constitution of UTokyo Alumni Association ("UTAA") was amended to clearly state "to support the University of Tokyo" in the purpose and the business of UTAA and to create an article on Membership Fees (one-time payment of 10,000 yen by each Member) for the financial independence of UTAA.
https://www.u-tokyo.ac.jp/en/alumni/utaa.html


(May 26, 2022) San Francisco Akamon-kai holds online networking event for current students cohosted with Student group GERNE and UTokyo Office for Alumni Affairs
On JST May 21, 2022 (PST May 20, 2022), San Francisco Akamon-kai, led by President Koichi Sato, held a networking event for current students with a view to provide students an opportunity to directly talk with UTokyo alumni currently working in the US, cohosted by GERNE, a UTokyo student group that plans and organizes online international exchange events, and the UTokyo Office for Alumni Affairs.

Many alumni with various backgrounds gathered from the San Francisco Akamon-kai. Students who have an eye on studying at US graduate schools as well as working in the US applied for the event. In total, 13 alumni and 21 current students participated in the event. Staff members included Mr. Koichi Sato and Mr. Akihiko Uehara from the San Francisco Akamon-kai, Mr. Junichiro Ui from GERNE, and Mr. Kiyokazu Tomoyoshi and Ms. Kazuko Fukumi from the UTokyo Office for Alumni Affairs.

Three 30-minute breakout room sessions were held, and each breakout room, with titles such as Tech, AI, Bio, Startup, Marketing, Venture Capital, Google, Apple, Amazon, Apple, Genentech, Stanford, MIT, Yale, UC Berkley, PhD, etc., was hosted by related alumni.

Most of the students gave favorable comments as follows:
・Learned main points in career/life designing, such as the importance of challenging new frontiers and making personal connections during university days.
・Had an opportunity to directly listen to alumni who play active roles in the US.
・Had a clearer vision of studying abroad.

Mr. Koichi Sato plans to hold similar events inviting UTokyo alumni working in Europe and/or Asia in the future.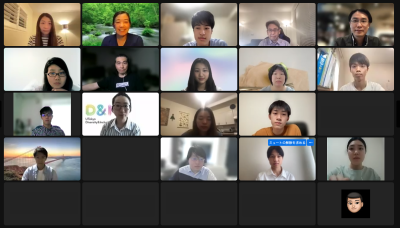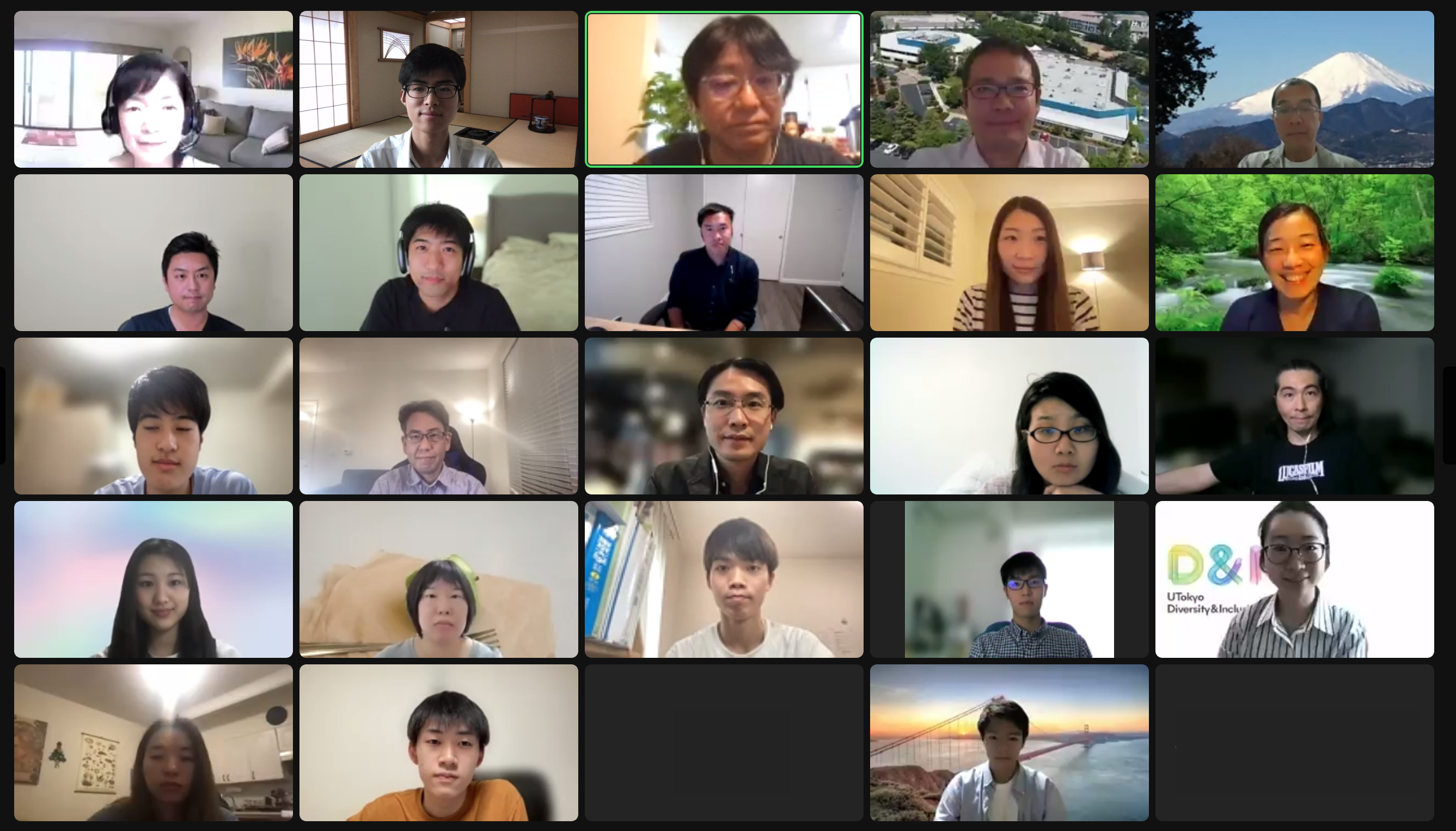 (May 8, 2022) Chicago Akamon-kai, Satsuki-kai and Friends of UTokyo Hold Online Meeting inviting Mr. Takeshi Komoto, Minister at the Embassy of Japan in the United States of America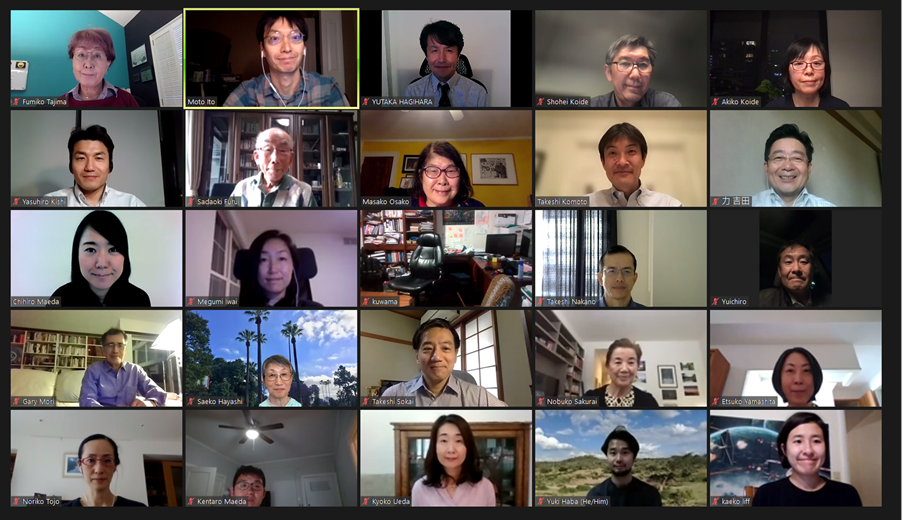 The Chicago Akamon-kai, Satsuki-kai America, and Friends of UTokyo jointly held an online meeting on April 22, 2022, inviting Mr. Takeshi Komoto, Minister (Economy, Trade, Industry/Business, and Energy) at the Embassy of Japan in the United States of America. The lecture title was: "The Constraint of the Biden Administration and Japan-US cooperation."
Mr. Takeshi Komoto presented an overview of international trade policy and Japan-U.S. collaboration under the Biden administration. A lively Q and A session followed 45 minutes of his presentation. Questions from participants were about various topics ranging from China policy to the environment and energy outlook. Some reflected on the current situation regarding Russia and Ukraine, and Mr. Takeshi Komoto thoroughly answered each question.
After the close of the formal segment, more than a half of the attendees stayed on to informally continue their exchange of opinions (Konshinkai).
The online format allowed more than 35 members to join this event from US, UK and Japan. Participants' backgrounds were diverse, ranging from graduate students to corporate executives, scientists, and financial professionals. They hope to continue to deepen their fellowship/discussion going forward either in person or virtually.
The views and opinions expressed in the presentation were solely those of the presenter. This meeting was held under the Chatham House Rule.
(March 3, 2022) The Alumni Association of the University of Tokyo in Korea holds a General Assembly on February 24, 2022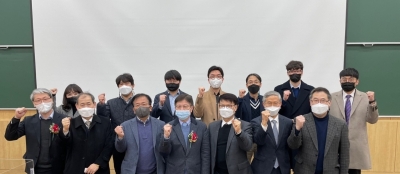 \The Alumni Association of the University of Tokyo in Korea (Chairman Choung Se Young, Ph.D. in Pharmacy, 1987) (approximately 1,100 registered members) held a General Assembly from 7:00 to 9:00 pm on Thursday, February 24, 2022. About 120 people participated in this General Assembly through on-site (board members) and online participation. The main contents of the General Assembly included a speech by Chairman Choung Se Young, congratulatory remarks by Atsushi TSUDA (Executive Director and Vice President), and Honorary Chairman Jong-Keun Park, and Sang-Hyeon Kim (Professor of Korea Advanced Institute of Science and Technology) was recognized for his achievements and received the "Proud Young University of Tokyo Award." Next, there were special lectures on "The Private Role for Korea-Japan Reconciliation – Focusing on Tokyo University Alumni" by Choi, Bongtae (Samil Law Firm) and "The Present and Future of Medical Artificial Intelligence" by Kim, Dong Min (CEO of JLK). Finally, the event ended with a gift lottery with products prepared by the alumni association and donations from Chairman Choung Se Young (wine) and Vice President Kang Jong-koo (gift certificate), and coffee vouchers were given to all alumni in attendance.
(February 14, 2022) The Alumni Association of the University of Tokyo in Korea to hold a General Assembly on February 24, 2022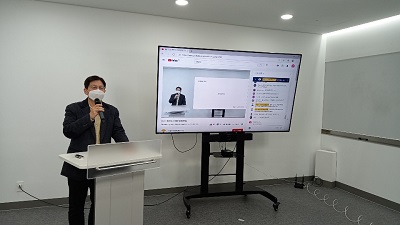 The Alumni Association of the University of Tokyo in Korea (Chairman Choung Se Young, obtained a doctoral degree in the Graduate School of Pharmaceutical Sciences in 1987) (about 1,100 registered members) is scheduled to hold a General Assembly on February 24, 2022 (Thursday) from 7:00 to 9:00 PM. The main contents of the General Assembly include congratulatory remarks from Atsushi TSUDA (Executive Director and Vice President), a "Proud UTokyo Alumni" award ceremony, and a special lecture by Choi, Bongtae (Samil Law Firm) ("The Role of the Private Sector in Korea-Japan Exchange") and will be viewable online simultaneously.
(The photo was taken at the General Assembly 2021.)