(July 15, 2021) Inaugural Meeting of UTokyo Alumni Association of Canada-East Chapter Held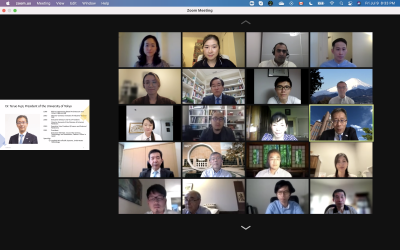 With approximately four months of detailed planning, it is our great pleasure to inform you that the UTokyo Alumni Association of Canada-East Chapter (UTAAC-EC) has just been established! The inauguration ceremony was held online on July 9, 2021, and was attended by a total of 30 participants.
The inauguration ceremony was honored with the presence of Mr. Takuya Sasayama (General-Consul of Japan in Toronto), Dr. Shinya Nagasaki (Professor at McMaster University), Dr. Teruo Fujii (President of the University of Tokyo), Dr. Atsushi Tsuda (Vice President of the University of Tokyo), and Dr. Henry Tsang (Professor at Athabasca University and the acting President of UTokyo Alumni Association of Canada-West Chapter), and many other alumni who are currently residing in Eastern Canada.
The ceremony started with a brief introduction of the short history related to the establishment, and the purposes of UTAAC-EC. After that, six candidates presented themselves to the participants and they were officially elected as executive board members of UTAAC-EC upon obtaining approvals from the participants. The ceremony reached its climax with a series of speeches by Consul-General Sasayama, Dr. Nagasaki, President Fujii, and Dr. Tsang. They congratulated this newly formed alumni association and shared their experiences, views, and future outlooks. Towards of the end of the ceremony, Vice President Tsuda gave a presentation on the recent efforts by the University to address existing challenges faced by society. The official ceremony ended with a closing remark by Kaylen Wang, President of UTAAC-EC. In her closing remark, she thanked every participant on the behalf of the executive board and talked about some upcoming activities for the association.
The meeting ended with three ten-minute networking sessions that allowed participants to network and exchange their experiences as UTokyo alumni.
(June 17, 2021) Chicago Akamon-kai holds Annual Meeting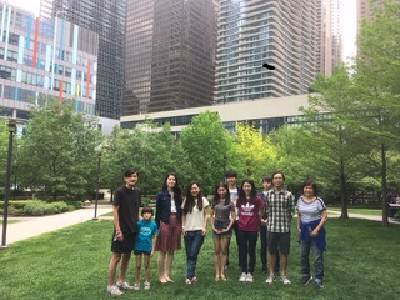 The annual meeting of Chicago Akamon-kai for the year 2020-21 was held on May 23, 2021. For the first time in more than one year due to the effects of the COVID-19 pandemic, the alumni association was able to hold a meeting in person rather than on Zoom in the form of an outdoor picnic in a downtown Chicago park.
For 2021-22, Chicago Akamon-kai elected Kanjis (Managers). Members look forward to having an active year under their leadership.
A total of 11 members joined the gathering and enjoyed networking in the spring weather, complying with the government orders regarding COVID-19.Their backgrounds were diverse, ranging from graduate students at the University of Chicago and Northwestern University to professionals such as lawyers and corporate employees. As it was a potluck lunch, they brought a variety of home-cooked foods such as sushi, Iranian dishes, Cuban bread, cake and cookies. It was a thoroughly enjoyable gathering.
(June 7, 2021) The Inaugural Ceremony of UTokyo Alumni Association of Canada - East Chapter to be Held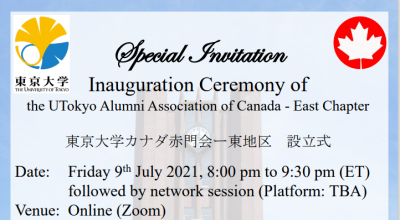 We are pleased to inform you that the inaugural ceremony of the UTokyo Alumni Association of Canada - East Chapter is to be held as follows:

Date: Friday 9th July 2021, 8:00 pm to 9:30 pm (ET) followed by networking session (Platform: TBA)
Venue: Online (Zoom)
For: UTokyo alumni currently residing in Eastern Canada (Ontario, Quebec, New Brunswick, Prince Edward Island, Nova Scotia, Newfoundland and Labrador)
Register here
Dr. Teruo Fujii, President of the University of Tokyo as well as Dr. Atsushi Tsuda, Executive Director and Vice President of the University of Tokyo are scheduled to join the event.

For more details, please click here.
(May 27, 2021) The annual meeting of Satsuki-kai America Held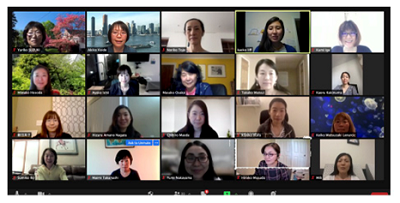 The annual meeting of Satsuki-kai America for the year 2020-2021 was held on May 14th, 2021. A total of 22 members, from all across the US, Japan and China, attended the meeting. This was the second annual meeting held online, following last year's, due to the COVID-19 pandemic.
After self-introductions by all the attendees, the leaders reported activities that they organized, the members confirmed the President (Akiko Koide) and Vice-President (Kaeko Liff) for the next year, and members discussed and confirmed revision of the by-laws.
After the meeting, we enjoyed a bingo game that Ms. Kaeko Liff, the vice president, made, for which some members contributed prizes. This bingo game used terms associated with The University of Tokyo, instead of numbers that regular bingo uses. It was a masterpiece.
The online meeting worked well for Satsuki-kai America whose members are scattered over distant regions. Even though this all-online format started as necessity due to COVID-19, we will keep this format next year.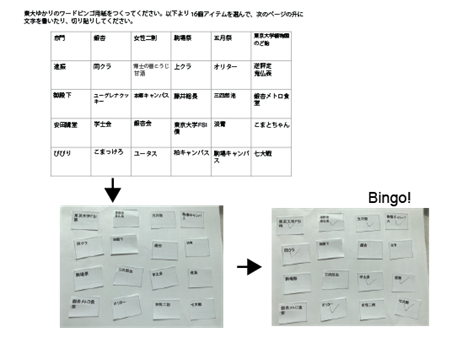 (May 21, 2021) The first collaboration between Satsuki-kai and Satsuki-kai America
On May 9, 2021, Satsuki-kai (Alumnae Association of the University of Tokyo) and Satsuki-kai America co-hosted an online event entitled "Compare customs and experiences between Japan and the US– My common sense may be your mystery. Does common sense differ from region to region?" Four speakers and three panelists from Satsuki-kai America and a total of 31 alumnae participated in the presentations and discussion about cultural differences experienced by long-term US residents.

At the beginning, the following four speakers from different regions of the US gave talks for about 15 minutes each:
Akiko Koide, New York City, President of Satsuki-kai America
Tamaki Styles, Washington DC
Chihiro Maeda, Chicago, Illinois
Maimi Takahashi, San Jose, California
The presenters introduced differences between the US and Japan mainly in daily life that they initially found surprising. The topics included "Life changes with Covid-19," "Medical expenses and health insurance in the US", "College-related issues including tuition and legacy system in the US", "Perspective on career, risk-taking, and the relationships between an employee and his/her boss", "Comparisons of income and crime frequency in different parts within a US city", "Living with natural disasters including forest fires".

After the presentations, participants were divided into four discussion groups in such a way that each group had one of the presenters. Finally, we shared the summary of each group's discussion.

After the event, we received many positive comments from the participants, such as "It was wonderful that we were able to learn about information about the current situations of US residents," "It was a precious opportunity to hear comments by the presenters with a wide range of age, career and life circumstances."

Satsuki-kai and Satsuki-kai America will co-host an online event on the same theme on June 13th. This time we will focus on the differences within business fields. If you are an alumna or a current female student of the University of Tokyo, and are interested in the event, please come and join us. You are welcome to take part in the event as a non-member guest for the first time.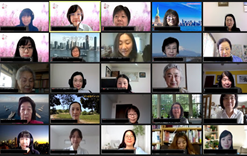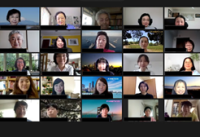 (May 12, 2021) Join the Global Online Akamon-kai!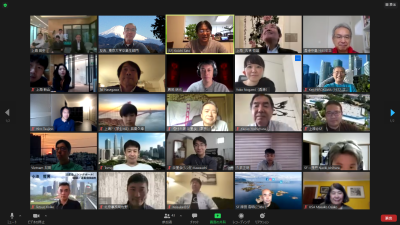 Since the spring of 2020, numerous UTokyo alumni associations around the world have been hosting online meetings in order to continue to function despite the Covid-19 pandemic.

Dr. Koichi Sato, President of San Francisco UTokyo Alumni Association, started the Online Global Akamon-kai, an imaginative endeavor that leverages modern communication technology.

Dr. Sato comments: "Because we have started to use an online platform, we can now reach out to any alumnus/alumna regardless of where he or she lives. In fact, many of those who have returned from San Francisco to Japan now participate in our online events. Since there are no physical barriers/limitations in cyber communication, I have become interested in reaching out to UTokyo alumni groups around the world."

So far, in 2021, San Francisco Akamon-kai has already succeeded in hosting joint online gatherings with the following groups:

New York Icho-kai/Ichio-kai (January)
Chicago Akamon-kai (February)
Alumni Associations in U.K., France and Germany (March)
Hyogo (Japan) Alumni Association (April)
Alumni associations in Beijing, Shanghai, Singapore, Malaysia, Hong Kong (May)

The gathering in May was attended by as many as 48 UTokyo alumni affiliated with not only the above five associations but also with Chicago, Thailand, Vietnam, Guangzhou (China) groups and the Office for Alumni Affairs of UTokyo.

It would have been unthinkable only a year ago for UTokyo alumni to be able to enjoy "personal" interactions with other alumni from around the world in this manner. These joint sessions have been very lively and often went well beyond the scheduled two hours. Participants particularly enjoyed "breakout rooms" which enabled small groups of people to engage in conversations in their respective online rooms.

Dr. Sato is upbeat about these developments. He is interested in hosting a truly "global" Akamon-kai gathering where all the alumni associations from around the world can join together.

(Apr 7, 2021) The UTokyo Alumni Association of Canada - East Chapter to be Established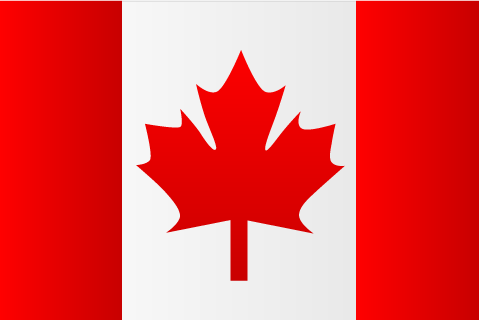 The UTokyo Alumni Association is engaged in enhancing UTokyo's alumni network on a global basis by connecting graduates both at home and abroad.
Currently, there are 56 overseas alumni associations all over the world, including the UTokyo Alumni Association of Canada - West Chapter, which was launched in August 2019 to coincide with President Gonokami's visit there.

This year the UTokyo Alumni Association of Canada - West Chapter is to host a Hands-on Activity Program online for current students to learn about heritage and legacy of the Japanese-Canadian Nikkei community in western Canada since the first Japanese immigrant Manzo Nagano landed in British Columbia in 1877, (please refer to the article below) as well as to exchange with UTokyo alumni working there.

We would like to establish the UTokyo Alumni Association of Canada - East Chapter this year. Mr. Long Ng of the University of Toronto plays an important role in organizing the new association, while Dr. Henry Tsang of Athabasca Univesity, President of the UTokyo Alumni Association of Canada West Chapter, fully supports the activities.
If you are interested in joining the above-mentioned alumni association, or supporting their efforts, please contact us at tft(at)mail.u-tokyo.ac.jp. (Please replace (at) with @. )