NEWS / NOTICES
To new/current international students: Notice regarding novel coronavirus-related illness
(2020/6/3 updated)
■To All International Students Studying in Japan <List of Programs Available to International Students> (News from MEXT)

--------------------
Where to get information to stay informed
■University Response to the Coronavirus Disease 2019: https://www.u-tokyo.ac.jp/en/general/COVID-19.html
■Website of each department/graduate school, Message on UTAS
--------------------

I Where to contact for consultation
(1) Available on-campus resources for students
On-campus students counseling services may limit face-to-face counseling and consultation.
-Resources on campus http://dcs.adm.u-tokyo.ac.jp/top-info/4126/ (in Japanese)

The services are available in English at Office for Mental Health Support (Health Service Center) and the ISSR.
International Student Support Room(ISSR) zoom/e-mail :
Office for Mental Health Support (Health Service Center) by telephone : http://dcs.adm.u-tokyo.ac.jp/mhs/

More information regarding stress management and copying can be found on the Center for Counseling and Support Website: http://dcs.adm.u-tokyo.ac.jp/scc/scc-info/


(2) Where to contact when you feel concerned about COVID-19
If you feel concerned about COVID-19, do not visit the hospital or on-campus Health Service Centers and contact the Call Center below.

*Tokyo Novel Coronavirus Call Center
9:00- 20:00 pm (everyday) TEL 0570-550571 (English, Chinese, Korean and Japanese)
https://stopcovid19.metro.tokyo.lg.jp/en/flow

*AMDA International Medical Information Center: Telephone Consultation
Multilingual Consultation Service Regarding COVID19
https://www.amdamedicalcenter.com/

(3) Finding a doctor
1) IMAS provides emergency 24/7, 365 days-a-year Medical Assistance for UTokyo international students in English and Chinese.
Free of charge, registration is required.

2)Sudden illness and injury,Emergency during night time, weekends and holidays
https://www.tokyo-icc.jp/guide_eng/kinkyu/04.html
3)Consultation in English, Chinese and other languages
・Tokyo Metropolitan Health and Medical Information Center: Available languages: English, Chinese, Korean, Thai, Spanish TEL 03-5285-8181 (9:00 to 20:00)
II Where to contact for inquiries
(1) Enrollment, entry/re-entry to Japan, MEXT and other scholarships
Please directly contact the office in charge from your graduate school/faculty/institute.
List of contact information [PDF]

(2) Online classes for students
Please follow the instructions from your faculty/graduate school regarding courses/classes.
-Online Class/ Web Conference Portal Site@the University of Tokyo https://utelecon.github.io/en/

(3) University dormitory (International Students)
・(April 15) Precautionary Measures Taken at the UTokyo Accommodations Against the Coronavirus Disease (COVID-19)

(4) Other inquiries/when you are not sure who to contact
International Student Support Room available at online form

III Related information 関連情報 
(1) Information regarding entry/re-entry
入国・在留関連の情報
Please check updated information from Ministry of Justice / Immigration Services Agency
http://www.moj.go.jp/hisho/kouhou/hisho06_00100.html
http://www.moj.go.jp/hisho/kouhou/20200131comment.html
http://www.moj.go.jp/EN/nyuukokukanri/kouhou/m_nyuukokukanri01_00003.html

【Important】*14 days self isolation is requested to students from the day of entry/re-entry to Japan
-Details: Here

(2) Information from Ministry of Health, Labour and Welfare
厚生労働省からのお知らせ
About Quarantine
https://www.mhlw.go.jp/stf/seisakunitsuite/bunya/0000121431_00098.html (Japanese)
https://www.mhlw.go.jp/stf/seisakunitsuite/bunya/kenkou_iryou/covid19_qa_kanrenkigyou_00001.html (Japanese)
https://www.mhlw.go.jp/stf/seisakunitsuite/bunya/kenkou_iryou/covid19_qa_kanrenkigyou_00003.html (English)
EVENTS
◆Earthquake and Disaster Reduction Seminar for International Students and Researchers, Spring 2020(Update: 2020/6/4)
Seminar cancelled to prevent the spread of COVID-19. Please check the handouts and useful websites.


Details: Here
◆Language Exchange Program(Update: 2020/4/3)
Now online registration is open


Language exchange program registration is open online
Details: Here
*For Kashiwa Students, see here.
◆Chinese Conversation Club (Update: 2020/4/30)
Online meet-up (Zoom) has started.
Date/Time: 1st & 3rd Monday, 2nd & 4th Wednesday 12:10-13:00(Open12:00)
Details: Here
◆Japanese Language Club "Hongo"(Update: 2020/3/23)
Temporarily suspended.


Date/Time: Every Monday (not on National Holidays, Summer/New Year Holiday) [I]14:30-15:20、[II]15:40-16:30
Place: [Hongo] Room 324 (Seminar Room), 3F, 2nd Administration Building
Details: Here
◆Counseling Day on Kashiwa Campus(Update: 2020/6/24)
Wed. for priority appointment for Kashiwa members
Details: Here [PDF]
---
PROSPECTIVE STUDENTS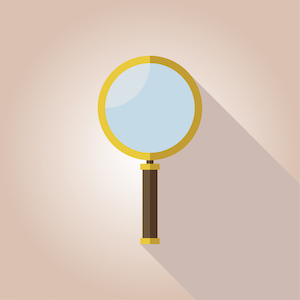 Prospective Students
Firmly rooted in a strong foundation as Japan's oldest university, the University of Tokyo offers a broad spectrum of unique experiences and opportunities.
MORE
CAREER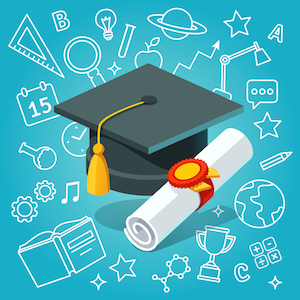 Career Support
Planning to work in Japan? Got started on your job-hunting? Don't know what you want to do after graduation? You are welcome to visit the International Student Support Room for consultation and guidance.
MORE