NEWS / NOTICES
To new/current international students: Notice regarding novel coronavirus-related illness
The measures against Novel Corona virus have been updated by Japanese government. Please check the websites below and ask the relevant office(s) if you have any questions. This portal page will be updated.

To current and new students who have returned to or entered Japan on or after March 1st

--------------------
I Where to contact for inquries
(1). Enrollment, entry/re-entry to Japan, MEXT and other scholarships
入学・復学,入国・再入国、国費奨学金、その他の奨学金に関すること
Please directly contact the office in charge from your graduate school/faculty/institute.
List of contact information [PDF]

(2). University dormitory (International Students)
大学の寮に入寮予定の場合
1) Mitaka, Oiwake, Toshima International Hall of Residence
rsupport.adm@gs.mail.u-tokyo.ac.jp

2) Mejirodai Internationa Villege, International Lodges
Housing office : housing-office.adm@gs.mail.u-tokyo.ac.jp

(3) Online classes for students
4月の授業・オンライン授業等の開始について
Please follow the instructions from your faculty/graduate school regarding courses/classes. You can check some basics and preparetion for online courses/classes.
*Preparing to take online classes for new students and current students https://utelecon.github.io/oc/

(4) Where to contact when you feel concerned about COVID-19
新型コロナウイルス感染症が心配なときの相談先
If you have cold-like symptoms or fever (>=37.5 C) for more than 3 days*, or if you have strong fatigues or shortness of breath, it may be a sign of novel coronavirus infection. If you feel concerned about COVID-19, do not visit the hospital or on-campus Health Service Centers and contact the Call Center below.

*Tokyo Novel Coronavirus Call Center
9:00 am - 9:00 pm (everyday) TEL 0570-550571 (English, Chinese, Korean and Japanese)
https://stopcovid19.metro.tokyo.lg.jp/en/
*Also refer to UTokyo Health Service Center http://www.hc.u-tokyo.ac.jp/en/2019ncov/ (English)

(5) Looking after your mental health
心身健康の維持のために 
On-campus students conuseling services may limt face-to-face conseling and consultation. Please contact each services and check their serivice availability in advance.
* Please also refer to here.
"Coping with stress during the outbreak of infectious diseases" 「感染症の流行に関するストレスに対処するには」

(6) Other inquiries/when you are not sure who to contact
その他の問い合わせ・連絡先が分からない場合
International Student Support Room
If you are unsure who to contact, please ask the International Student Support Room (ISSR) at with your name, graduate school/faculty, and student/applicant ID number.
*Go Global Center Support Desk for International Students is temporarily closed. We are available through email and phone. (Phone calls sometimes cannot be taken. So, please use our online form.)

II Related information 関連情報 
(1) For newlly enrolled students- ISSR Orientaiton and online inquiry session
新入留学生向け生活オリエンテーション(本郷キャンパス)
Genreal information regarding life in Japan/UToko Hongo campus life


(2)Information regarding entry/re-entry
入国・在留関連の情報
Please check updated information from Ministry of Justice / Immigration Services Agency
http://www.moj.go.jp/hisho/kouhou/20200131comment.html
http://www.moj.go.jp/EN/nyuukokukanri/kouhou/m_nyuukokukanri01_00003.html

(3)Information from Ministry of Health, Labour and Welfare
厚生労働省からのお知らせ
About Quarantine
https://www.mhlw.go.jp/stf/seisakunitsuite/bunya/0000121431_00098.html (Japanese)
https://www.mhlw.go.jp/stf/seisakunitsuite/bunya/kenkou_iryou/covid19_qa_kanrenkigyou_00001.html (Japanese)
https://www.mhlw.go.jp/stf/seisakunitsuite/bunya/kenkou_iryou/covid19_qa_kanrenkigyou_00003.html (English)
EVENTS
◆Language Exchange Program(Update: 2020/3/23)
Temporarily suspended on Hongo Campus.


Check out the Language Exchange Program Bullet-in board. Visit ISSR Support Desk for International Students after regitering the program online.
Place:【Hongo】Go Global Center
Details: Here
*For Kashiwa Students, see here.
◆Chinese Conversation Club (Update: 2020/3/23)
Temporarily suspended.


Date/Time: 1st & 3rd Monday 12:10-13:00, 2nd & 4th Wednesday 12:10-13:00
Place: [Hongo] Go Global Center
Details: Here
*Event Schedule here

◆

Japanese Language Club "Hongo"(Update: 2020/3/23)
Temporarily suspended.


Date/Time: Every Monday (not on National Holidays, Summer/New Year Holiday) [I]14:30-15:20、[II]15:40-16:30
Place: [Hongo] Room 324 (Seminar Room), 3F, 2nd Administration Building
Details: Here
◆Counseling Day on Kashiwa Campus(Update: 2020/3/13)
Date: On several Wednesdays
Place: [Kashiwa] Student Counseling Center (Environmental Studies Building 1F Room 117)
Details: Here [PDF]
---
PROSPECTIVE STUDENTS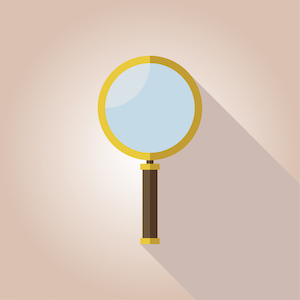 Prospective Students
Firmly rooted in a strong foundation as Japan's oldest university, the University of Tokyo offers a broad spectrum of unique experiences and opportunities.
MORE
CAREER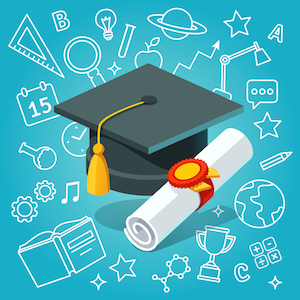 Career Support
Planning to work in Japan? Got started on your job-hunting? Don't know what you want to do after graduation? You are welcome to visit the International Student Support Room for consultation and guidance.
MORE