NEWS / NOTICES
To new/current international students: Notice regarding novel coronavirus-related illness
University Response to the Coronavirus Disease 2019 https://www.u-tokyo.ac.jp/en/general/COVID-19.html

■(September 7, 2020) To those who is planning to re-enter Japan (Re-entry of foreign nationals who possess the status of residence)
Please check if you meet the conditions to re-enter Japan. For application procedures, please read carefully the guidelines below.
(Updates)
・Those who left Japan by August 31 with the re-entry permit (including Special re-entry permit) but their permit expired after one's contry was subject to denial of landing can return to Japan once they apply/receive "Certificate of Eligibility" (COE) and visa to enter Japan.
・From September 1 onwards, the date of departure (e.g. the date of departure must be before April 2, etc.) from Japan no longer matters.
・New policy introduced regarding the re-entry requirements to depart from/return to Japan after September 1.
-Details: https://www.u-tokyo.ac.jp/adm/inbound/en/life-visa.html
*Schedule of the entry/re-entry to Japan for the students who do not meet the conditions has not been announced yet. ​

■(August 31, 2020) Message to international students regarding new special measures for those impacted by the novel coronavirus
The university is implementing new special measures that would allow those students impacted by the novel coronavirus to extend their student status as well as exempt them from paying tuition during the extension. For details, please check with staff in charge of your faculty/graduate school after carefully reading the website below.
https://www.u-tokyo.ac.jp/en/general/COVID-19-message-20200828.html

■(August 7, 2020) To those who is planning to re-enter Japan (Re-entry of foreign nationals who possess the status of residence)
Please check if you meet the conditions to re-enter Japan. For application procedures, please read carefully the guidelines below.
-Details: https://www.u-tokyo.ac.jp/adm/inbound/en/life-visa.html
*Schedule of the entry/re-entry to Japan for the students who do not meet the conditions has not been announced yet.

​■(July 27, 2020) University's guidelines for campus resrictions
*To Make the University Campus a Safe Place to Conduct Research and Educational Activities-Request to Take More Thorough Measures to Prevent the Spread of COVID-19-
hhttps://www.u-tokyo.ac.jp/en/about/COVID-19-message-taskforce-4.html
*UTokyo Campus Entry Restrictions due to COVID-19 (Hongo, Komaba, Kashiwa and others)
https://www.u-tokyo.ac.jp/en/general/COVID-19-entry-restrictions.html
*To come to Hongo Campus, all members must report the places to visit/stay on campus and their health conditions through "Health Management Report Form." For details, please see https://www.u-tokyo.ac.jp/ja/general/healthcheck.html

I Inquiries/Consultation
(1)Those who are having trouble entering/re-entering/newly traveling to Japan
International Student Support Room, Division for Global Campus Initiatives
https://business.form-mailer.jp/fms/2cf125df82975

(2)When you are not quite sure where to contact
International Student Support Room, Division for Global Campus Initiatives
https://business.form-mailer.jp/fms/2cf125df82975

(3)On-campus students counseling services
Available in English at Office for Mental Health Support (Health Service Center) and the ISSR.
・International Student Support Room https://business.form-mailer.jp/fms/718b132b82974
・Office for Mental Health Support (Health Service Center) http://dcs.adm.u-tokyo.ac.jp/mhs/
・Other on-campus resources:http://dcs.adm.u-tokyo.ac.jp/top-info/4126/ (Japanese)
*More information regarding stress management and coping can be found on the Center for Counseling and Support Website: http://dcs.adm.u-tokyo.ac.jp/scc/scc-info/

(4)University dormitory (International Students)
・Delay in arrival in Japan
https://www.u-tokyo.ac.jp/content/400143720.pdf
・Precautionary Measures Taken at the UTokyo Accommodations Against the Coronavirus Disease (COVID-19)
https://www.u-tokyo.ac.jp/adm/housing-office/en/news/COVID-19.html

(5)Online classes, Enrollment, entry/re-entry to Japan, MEXT and other scholarships
Please directly contact the office in charge from your graduate school/faculty/institute.
List of contact information https://www.u-tokyo.ac.jp/content/400009999.pdf#page=80
[Reference] Online Class/Web Conference Portal Site@the University of Tokyo
https://utelecon.github.io/en/

II Where to contact when you feel concerned about COVID-19
If you feel concerned about COVID-19, do not visit the hospital or on-campus Health Service Centers and contact the Call Center below.

-Tokyo Novel Coronavirus Call Center 9:00-22:00 (everyday) Tel: 0570-550571 (English, Chinese, Korean and Japanese)
https://stopcovid19.metro.tokyo.lg.jp/en/

-TOCOS (Tokyo Coronavirus Support Center for Foreign Residents)
https://www.seikatubunka.metro.tokyo.lg.jp/chiiki_tabunka/tabunka/tabunkasuishin/0000001452.html

-AMDA International Medical Information Center (Multilingual Consultation Service)
https://www.amdamedicalcenter.com/

-Tokyo Metropolitan Health and Medical Information Center (English, Chinese, Korean, Thai, Spanish) Tel: 03-5285-8181 (9:00-20:00)
https://www.tokyo-icc.jp/guide_eng/kinkyu/04.html

-IMAS (Medical Consultation Service for UTokyo International Students for free)
Registration necessary to use the medical assistance service (24/7)
https://www.u-tokyo.ac.jp/en/current-students/imas.html
III Related information
(1) Information regarding entry/re-entry
Please check updated information from Ministry of Justice / Immigration Services Agency
http://www.moj.go.jp/hisho/kouhou/hisho06_00100.html
http://www.moj.go.jp/hisho/kouhou/20200131comment.html (Japanese)
http://www.moj.go.jp/EN/nyuukokukanri/kouhou/m_nyuukokukanri01_00003.html
【Important】*14 days self isolation is requested to students from the day of entry/re-entry to Japan
-Details: Here

(2) Information from Ministry of Health, Labour and Welfare
About Quarantine
https://www.mhlw.go.jp/stf/seisakunitsuite/bunya/0000121431_00098.html (Japanese)
https://www.mhlw.go.jp/stf/seisakunitsuite/bunya/kenkou_iryou/covid19_qa_kanrenkigyou_00001.html
(Japanese)
https://www.mhlw.go.jp/stf/seisakunitsuite/bunya/kenkou_iryou/covid19_qa_kanrenkigyou_00003.html

(3) Information from Ministry of Foreign Affairs
Overseas safety information (Restrictions on entry and post-entry restrictions on travelers and Japanese from Japan)
https://www.anzen.mofa.go.jp/covid19/pdfhistory_world.html (Japanese)
EVENTS
New!

◆Orientation for New International Students, Autumn 2020(Update: 2020/9/7)
Date/Time: October 7 (Wed)・8 (Thu) 12:10-13:10
Place: Zoom meeting room
Details: Here
New!

◆Earthquake and Disaster Reduction Seminar for International Students and Researchers, Autumn 2020(Update: 2020/9/7)
Date/Time: October 12 (Mon) 12:10-13:10
Place: Zoom meeting room
Details: Here
New!

◆Language Exchange Program Introductory Session and Student Gathering (Updated: 2020/9/16)
Date/Time: October 13 (Tue) 12:10-13:10
Place: Zoom meeting room
Details: Here
◆Language Exchange Program(Update: 2020/9/16)
Autumn application will start in October. To participate, ECCS Cloud Mail necessary. Introductory session and Student meet-up (Q&A session regarding the program) will be held on October 13 (Tue).


Details: Here
*For Kashiwa Students, see here.
◆Chinese Conversation Club
Date/Time: 1st & 3rd Monday, 2nd & 4th Wednesday 12:10-13:00(Open12:00)
Place: Zoom meeting room (Online meet-up)
Details: Here
◆Japanese Language Club "Hongo"(Update: 2020/3/23)
Temporarily suspended.


Date/Time: Every Monday (not on National Holidays, Summer/New Year Holiday) [I]14:30-15:20、[II]15:40-16:30
Place: [Hongo] Room 324 (Seminar Room), 3F, 2nd Administration Building
Details: Here
◆Counseling Day on Kashiwa Campus
Wed. for priority appointment for Kashiwa members
Details: Here [PDF]
---
PROSPECTIVE STUDENTS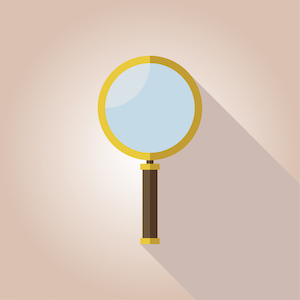 Prospective Students
Firmly rooted in a strong foundation as Japan's oldest university, the University of Tokyo offers a broad spectrum of unique experiences and opportunities.
MORE
CAREER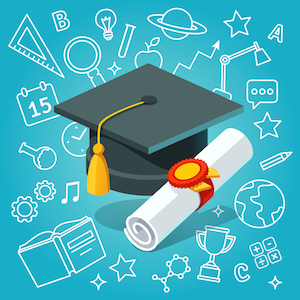 Career Support
Planning to work in Japan? Got started on your job-hunting? Don't know what you want to do after graduation? You are welcome to visit the International Student Support Room for consultation and guidance.
MORE