Overview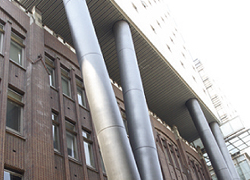 The Faculty of Engineering at the University of Tokyo welcomes creative young people who can face the challenge of invigorating future society by achieving what has heretofore been impossible. We expect that these people will profoundly develop their abilities within the Faculty's environment, which we are confident in saying is among the best in the world.

To create groundbreaking inventions and to achieve what has been impossible so far with the application of existing techniques, students should not be content to simply acquire knowledge and understand scientific principles. In addition to the learning that kind of knowledge, students must master engineering, which will enable them to create new technologies and make dreams come to life. The experience of studying engineering is somewhat different from that of studying at high schools or in general education courses at universities. At the University's Faculty of Engineering, knowledge gained from studying is combined with the latest world-class research. Only through this integration of research and study is it possible for students to understand the true essence of engineering, a far-reaching and stimulating discipline that can bring significant changes to society. We want our students to be "artists" in the field of engineering. To that end, they are expected to have the courage and audacious creativity to draw a picture on a blank canvas. While we want our students to possess a deep level of expertise, we also hope that they will be interested in social issues affecting the real world and that they can afford to consider what is important regarding these issues, what the future direction of society will be, and other various matters. They are also expected to have the resolve and willingness to undertake these challenges that the real world presents.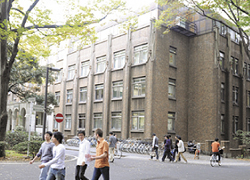 There is never just one solution to the problems that arise when formulating engineering plans, including everyday designs—not to mention when creating the technologies that lead the way towards innovations with societal impact. There are, in fact, a great number of solutions, depending on the approaches, ways of thinking and personalities of those attempting to find them. Engineering is a creative discipline. The Faculty of Engineering provides education and research that place emphasis on fostering diverse creativity. Scientific and technological research cannot be clearly categorized as either basic science or applied science. The Faculty of Engineering helps students to develop their creativity by offering not only courses for deepening technical expertise but also design workshops that require self-commitment, problem-solving projects, field trips, internships and graduation research.

We expect our students to take on important roles in the international arena in the future. The Faculty of Engineering provides lectures, experiments, as well as the latest research and a wide variety of international education and research programs that are all designed to prepare students to meet this expectation. What we want our students to acquire is not only expertise, but also the willingness and vigorous curiosity to learn a wide range of knowledge, a sense of ethics, a strong will to prevail in competition, the mental acumen and deep sensitivity for understanding the needs of society, the ability to discover and solve problems, a strong communication ability to facilitate mutual understanding, and a tolerance for different cultures.

Engineering, indeed, is a field that infuses energy into society. The Faculty of Engineering hopes that all of our students will master this field and go on to flourish on the global stage.

Departments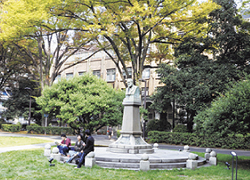 Department of Civil Engineering
Department of Architecture
Department of Urban Engineering
Department of Mechanical Engineering
Department of Mechano-Informatics
Department of Aeronautics and Astronautics
Department of Precision Engineering
Department of Information and Communication Engineering
Department of Electrical and Electronic Engineering
Department of Applied Physics
Department of Mathematical Engineering and Information Physics
Department of Materials Engineering
Department of Applied Chemistry
Department of Chemical System Engineering
Department of Chemistry and Biotechnology
Department of Systems Innovation
Type of Degree
Bachelor of Engineering

Contact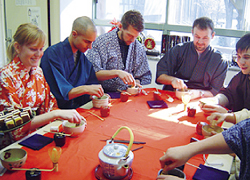 Student Team, Administrative Division: gakubu.t AT gs.mail.u-tokyo.ac.jp
Office of International Students: ryugakusei.t AT gs.mail.u-tokyo.ac.jp
Office of International Cooperation and Exchange: oice-jimu.t AT gs.mail.u-tokyo.ac.jp
Website