Overview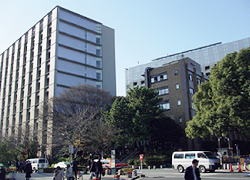 To create new drugs, one has to understand the mechanisms of life and the causes of diseases. Unfortunately, however, our knowledge is still insufficient in all fields, from the molecular level to pathology, and there are a lot of questions that remain to be answered. We have to unravel the mysteries of life phenomena from the perspectives of biochemistry, molecular biology, cell biology, physiological chemistry, embryology, genetics and immunology. The synthesis of drugs requires an understanding of synthetic chemistry and reaction chemistry. The Faculty of Pharmaceutical Sciences has historically developed with a focus on organic chemistry, and has thus achieved superior results in the area of drug synthesis along with many other areas. To understand traditional Chinese herbal medicines and create drugs that outperform these medicines, one has to master natural products chemistry. Also, analytical chemistry and physical chemistry are required to analyze the characteristics of drugs and their interactions with the human body at a molecular level. To make sure that drugs reach the intended parts of the body, one has to determine the pharmacokinetics of the drugs and devise appropriate formulation designs. Pharmacology and toxicology are crucial subjects to know in order to analyze the influence of drugs on the human body. As can be seen, a wide range of research, from basic to applied science, must be aggregated in one place in order to create new medicines. An increasing amount of interdisciplinary research which cannot be classified into traditional categories is also taking place. In short, the discovery of new drugs can be considered to be the result of combining and integrating knowledge gained from all of the above advanced sciences.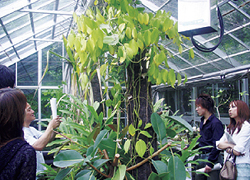 The development of drugs is difficult and requires a high level of perfection. In order to meet these demands, the University's Faculty of Pharmaceutical Sciences has served as a place to explore the materials, life and medical care aspects of pharmaceuticals (medicine). In other words, the Faculty has focused on basic research that makes the discovery of new drugs possible and intensively promoted education to train pharmaceutical professionals. The Faculty offers the well-defined curriculums, including lectures and practical training, necessary for the training of pharmaceutical experts. In addition, the Faculty places emphasis on the study of economic issues related to medication, communication of appropriate information to pharmacists and the public, and the training of personnel for biotech startups who are knowledgeable about both pharmaceutical sciences and business management. Graduates who honed their pharmaceutical skills under the Faculty's education and research system enjoy successful careers in many areas, including universities, research institutes, pharmaceutical companies and in public health administration.
In 2006, the Department of Pharmacy (a six-year program) was established. Designed specifically for future pharmacists, the educational model of this new department places emphasis on problem-solving and has been strengthened through long-term practical training at hospitals and pharmacies.
The Department of Pharmaceutical Sciences, meanwhile, has given more priority than ever before to the training of excellent drug researchers. For future researchers, the Faculty also provides opportunities to be exposed to medical settings. Thanks to its small size, the Faculty exudes a cozy atmosphere, where undergraduate students, graduate students, academic and administrative staff members enjoy a sense of camaraderie, working together and growing by learning from each other. The Faculty of Pharmaceutical Sciences is a Faculty that will not betray the expectations and dreams of its applicants.

Departments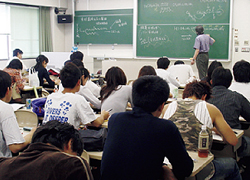 Department of Pharmaceutical Sciences
Department of Pharmacy








Type of Degrees
Bachelor of Pharmaceutical Sciences
Bachelor of Pharmacy


Contact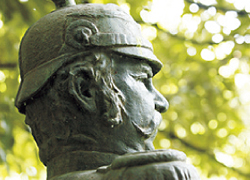 Academic Affairs Team (Undergraduate):
+81-(0)3-5841-4703
kyoumu AT mol.f.u-tokyo.ac.jp

International Student Advising Room:
+81-(0)3-5841-4878
isar-gsps AT mol.f.u-tokyo.ac.jp
Website