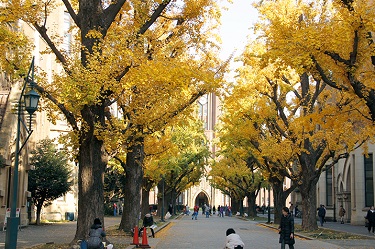 The University of Tokyo offers campus tours to guide visitors around the Hongo Campus. Throughout the Campus are places of historic and scenic interest that hearken back to the days of the Edo period when this area was the Main Residence of the Maeda Clan of the Kaga Domain.

During the tour, University students take visitors around to see sights on the Campus while introducing the history of the University, as well as sharing anecdotes about their student life. Tours are available in both Japanese and English.

We look forward to your participation in our tours!

For details, see the website below.